Universal and Nintendo have made it big as Super Mario Bros. has kicked the door in and entered the billion dollar movie club with ease, crossing the famed benchmark in less than a month. While March offered great competition as movies struggled to hold onto their premium screens for more than a week, April was wide open for The Super Mario Bros. Movie to conquer.
Nintendo and Universal's latest animation movie faced practically no real "blockbuster" competition throughout the month, and video game fans kept flocking to the theaters to watch the Mario brothers take down Bowser. It has resulted in a colossal hit for the studios involved, as the movie already stands at $1.022 billion worldwide. But will that be enough to beat Frozen 2 is a question that is yet to be answered.
---
Super Mario Bros. vs. Frozen 2: Who's winning?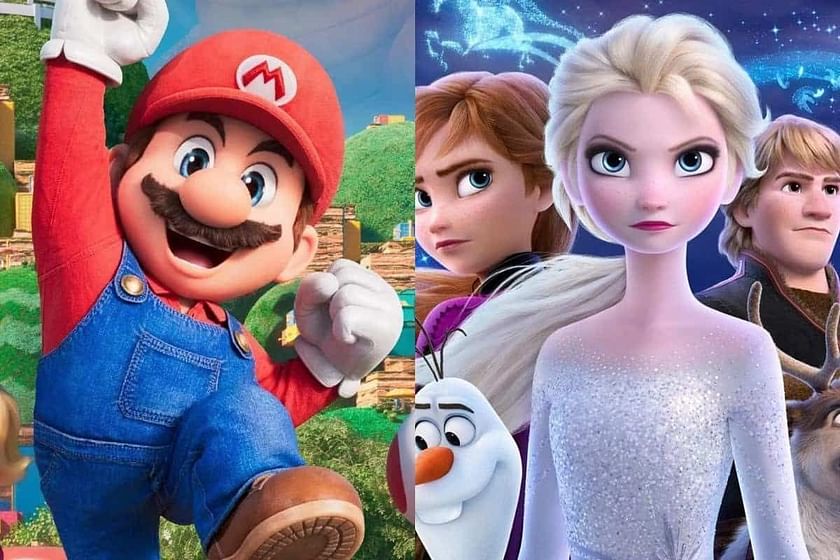 Coming to its fourth weekend, the Mario Brothers have dropped by 33.3% from its weekend's domestic numbers, adding another $40 million to the domestic total of $490 million (via Box Office Mojo).
However, compared to Frozen 2, The Super Mario Bros. Movie has stayed ahead on all weekends so far, indicating that Mario is winning:
Frozen II: Opening weekend ($130 million), 2nd weekend ($85 million), 3rd weekend ($35 million), and 4th weekend ($19 million)
Domestic Total – $477 million.
The Super Mario Bros. Movie: Opening weekend ($146 million), 2nd weekend ($92 million), 3rd weekend ($59 million), and 4th weekend ($40 million)
Domestic Total – $490 million.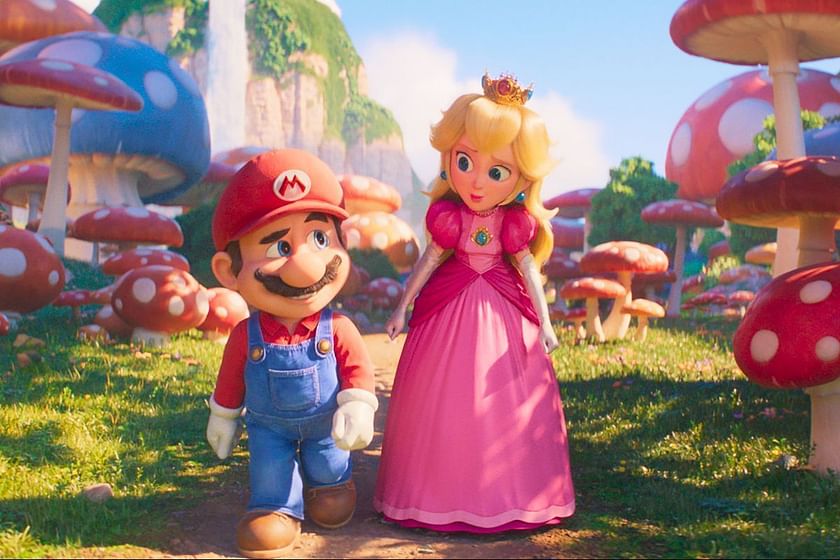 Mario has already surged way ahead in North America, and currently stands at number 3 in the All-Time Domestic Animated Movies Box Office chart, falling behind The Lion King ($543 million) and Incredibles 2 ($608 million). It's likely that Mario will claw its way up to the top spot on this list despite the incoming competition from Guardians of the Galaxy Vol. 3 and Fast X in May.
But it still stands at Number 9 on the All-Time Worldwide Animated Movies Box Office chart. Whether it has the legs to beat the number 1 film, Frozen II ($1.437 billion), or the number 2 film, Frozen ($1.256 billion) remains to be seen.
---
Super Mario Bros' international performance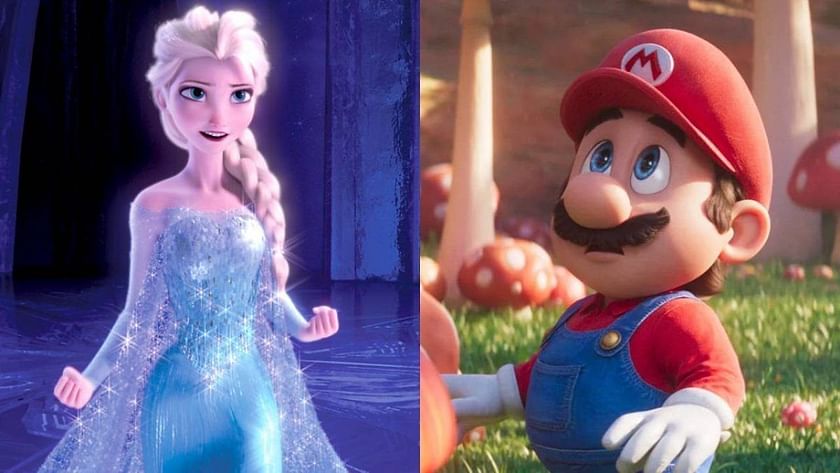 Frozen 2 managed to get so far ahead of Mario on its international records as it brought in $972 million overseas on the back of $122 million each from China and Japan, and $69 million from the UK.
Mario, on the other hand, stands at $532 million internationally and has only earned $19 million from China since its April 5 release. Its major contributor has been the UK, where it has pulled in $51 million.
Since Nintendo is a Japanese brand, all eyes were on the Japanese market where Mario opened on April 28. Compared to Frozen 2's $17.8 million opening in Japan, Mario has fallen short with its $14.3 million opening. However, there's still hope for the film to do well in the Japanese market as the holiday period in Japan is about to begin. But it still might not pull off the required numbers with the incoming competition.
---
Will Super Mario beat Frozen 2?
Considering upcoming movies such as Guardians of the Galaxy Vol. 3, Fast X, and The Little Mermaid all across May, Mario's domestic and international numbers will definitely slow down. But video game fans all across the world have responded very well to this film. So, it is definitely on its way to beat Frozen's $1.256 billion and become the second-biggest animated movie of all time.
But there's also a huge chance for Mario to complete the deficit of $415 million by the end of its run and beat Frozen II's $1.437 billion total.