One of the most valuable members of a cricket team is an all-rounder. Every team tries to achieve that optimal team balance by choosing an all-rounder in their side. However, as much as it is desirable to have an all-rounder in your side, a good, reliable all-rounder is a rare breed. In fact, they are so rare that only a handful of all-rounders have succeeded in having a meaningful impact on their team's fortunes.
Cricket in the last two decades has evolved to become a more flashy and fast-moving sport designed to keep a short-attention-span audience glued to their TV screens. All-rounders have become an even more sought-after commodity that teams go to great lengths to find in their domestic talent pool. Oddly, though, apart from a couple of notables, one has to dig deep down memory lane into the realm of nostalgia to come up with names deserving to be called the greatest all-rounders of all time.
Great all-rounders are not necessarily remembered because of their fantastic batting or bowling averages. But, rather, they are remembered for the disproportionate impact they have had on the fortunes of their team. Some of these all-time great all-rounders played such a major role in the success of their teams that it's inconceivable that their teams would have achieved the landmarks they did or gained historic notoriety were it not for their contributions.
So, here are the 5 greatest all-rounders of all time.
---
#5 Jacques Kallis
It's hard to believe that Kallis retired more than four years ago. Instinctively, even today, one searches for his name in the South African team roster when their Test or ODI squad is announced. Kallis batted as a proper top-order batsman as opposed to a traditional fast bowling all-rounder who bats in the lower middle order. His Test average of 57 merits comparisons with the best batsmen of all time.
What is remarkably unique about Kallis is that despite being such a big superstar, he was disciplined like a work-horse who just delivered for his team consistently in every game that he played. He was not known for a flashy innings here or a last-ball wicket there. He just took it upon his shoulders to carry a big chunk of the team's burden, without complaining. It's no wonder that four years after his retirement, South Africa is still struggling to replace him.
#4 Richard Hadlee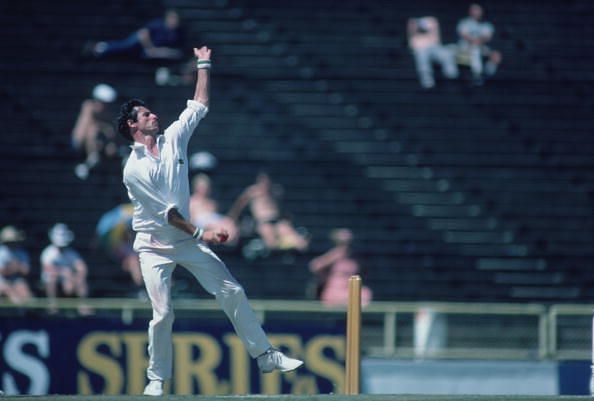 Hadlee is easily known as New Zealand's best cricketer of all time. He is responsible for effectively elevating New Zealand cricket from being an amateurish outfit to a competitive international cricket team. It's almost unimaginable how New Zealand would have fared without Hadlee in its line-up. He was primarily known for his fearsome bowling, at first with a longer and later with a much-shortened run-up.
His record of 431 Test wickets at an average of 22.29 doesn't even begin to accurately reflect his value to his team. In a career filled with one outstanding performance after another, two particular series' flash in our minds when we think of Richard Hadlee. The first was against India when at the age of 37, Hadlee terrorized the Indian batsmen on a placid Wankhede pitch to lead New Zealand to a historic win in the sub-continent.
The second was against Australia, in 1985-86, when he willed New Zealand to a 2-1 and 1-0 win over the powerful Aussies in back to back series' in Australia and New Zealand. Almost three decades after his retirement, Hadlee's impact on New Zealand cricket remains unsurpassed. He was truly one of the greatest all-rounders in an era filled with other great all-rounders.
#3 Sir Garfield Sobers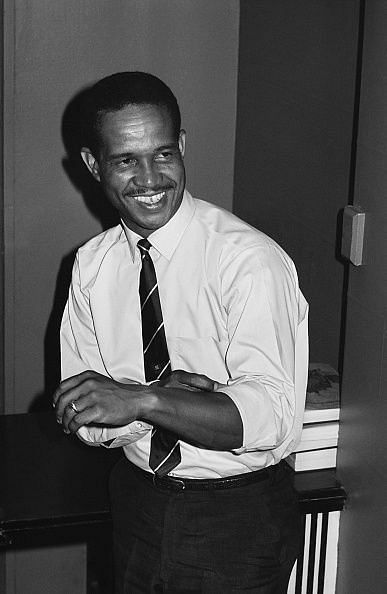 The intriguing thing about Sobers was that he started his international career as pretty much a bowler who could bat a bit. He all of a sudden developed his batting skills to become one of the most devastating batsmen the world has ever known. His 365 against Pakistan remained a record for over 36 years! In addition, his ability as a left arm pacer, left-arm orthodox spinner, and a left arm wrist spinner made him an indispensable member of his team. He is famously known as the man who could do anything.
Sobers is also known for smashing 6 sixes in one over off Englishman Malcolm Nash's over in a county game. The only knock against Sobers is that his stint as captain of West Indies wasn't successful. Even though his tenure initially was successful, his record as captain pales in comparison to his gargantuan feats as an all-rounder. The multi-talented Sobers was a gem the likes of which the world has never seen again.
#2 Kapil Dev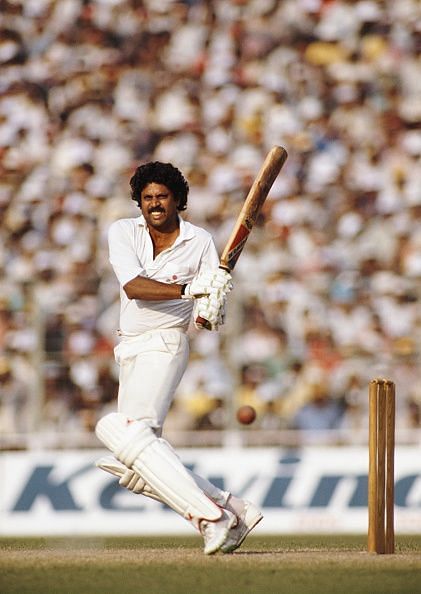 Kapil Dev's contribution to Indian cricket is truly immeasurable. He is best known for being the face of the new, powerful, resurgent Indian cricket. The heroics of his leadership, in guiding his heavily mismatched team to an unprecedented World Cup title in 1983, remains part of an epic rags-to-riches fairy tale - the memory of which is firmly etched in the minds of every Indian cricket fan of that generation.
In a time when his contemporaries were racking up big numbers on pace friendly tracks, Kapil Dev tirelessly toiled on the slow, spin-friendly pitches in India to take 434 wickets in his 131 Test career. No Indian pacer before that or since then has come close to matching Kapil's exploits. His incredible achievements with the bat include that memorable inning of 175, against Zimbabwe in the World Cup, when his team was down and about to be knocked out.
For his longevity, value to his team, and leadership, Kapil Dev remains India's greatest all-rounder and second on my list of the greatest all-rounders of all time.
#1 Imran Khan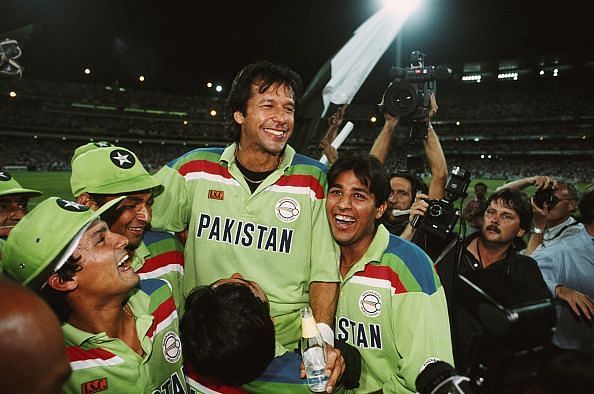 Imran Khan's name is synonymous with leadership and confidence. His is a story of uplifting the morale and confidence of an entire nation. Imran built his reputation as a fiery bowler that delivered dread to the batsmen- both on the placid sub-continent pitches and the lively Australian or English pitches. His unflinching confidence in his abilities and in his pursuit to will his team to a win is truly a remarkable case study of a leader's unwillingness to lose.
His leadership in guiding Pakistan to the World Cup title in 1992 from seemingly difficult situations remains his single most admired achievement that is cherished and celebrated by his countrymen to this day.
His passion for mentoring young and upcoming Pakistan cricketers and his inspirational leadership gave rise to a whole new generation of superstar cricketers from Pakistan whose allegiance and belief in Imran Khan remain steadfast to this day.
So, Imran Khan, the all-rounder-par-excellence, a man admired by fans and peers alike, a leader who made his team world beaters is unquestionably the greatest all-rounders of all time.