#1 Mother of a coincidence!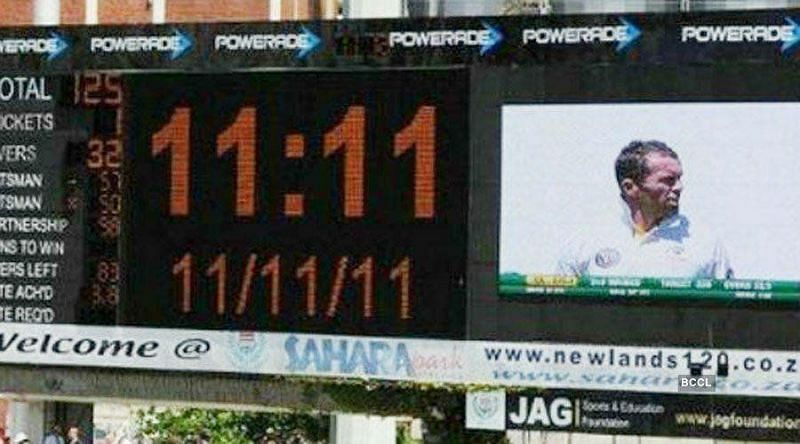 Cricket between South Africa and Australia has always been a riveting contest for the fans to watch. The quality of cricket has always enthralled every other cricketing nation. The number of star players adds more value to these contests.
Whether the test series is played in Australia or South Africa the battle has always been of the same intensity. With some of the legends like Kallis, Ponting, Graeme Smith, Clarke etc to have played the game has enriched the intensity.
There have been many great matches played between these two nations. The 1998 World Cup semi-final at Edgbaston is one such incident.
The First test between South Africa and Australia was played at Capetown and a coincidence unlike any occurred during the match.
On November 11, 2011, at the exact time of 11:11 am South Africa needed 111 runs to win the Test match. Nothing can beat this one, its mother of all coincidences.