Indian cricketers garner a lot of public attention. The reason might be their professional life or personal life but almost everything they do becomes a news nowadays.
In spite of all the hype around them, they have to face their own share of difficulties. Cricketers work very hard to reach the positions that they are in. In spite of the efforts that they put into the sport, it is a well known fact that their career span is short compared to other professions. So cricketers might have to explore other options after retirement.
The Government has rewarded many talented cricketers with prestigious positions. Here are a few such cricketers who are also government officials.
---
1) MS Dhoni - Lieutenant Colonel, Indian Territorial Army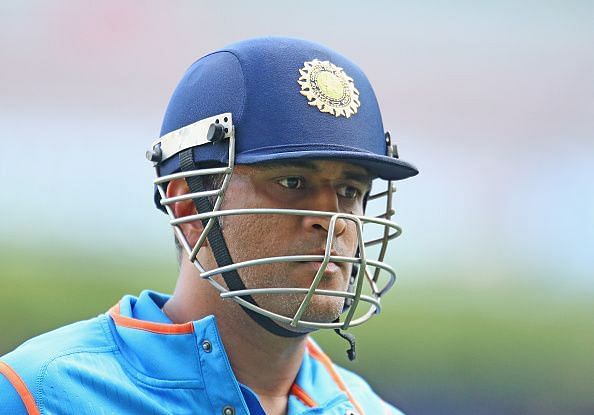 Mahendra Singh Dhoni is one of the best captains to have ever played the sport. He helped India in winning three major ICC tournaments - the inaugural T20 World Cup in 2007, the 2011 World Cup and the 2013 Champions Trophy. Apart from cricket, the former Indian captain held not just one but two government posts.
One year before he made his national debut, MS Dhoni was working as a Travelling Ticket Examiner at Kharagpur Railway Station, between 2001 and 2003. He left the job to focus on his cricketing career and as we know the rest is history.
After his 2011 World Cup final heroics, he was conferred the honorary rank of Lieutenant Colonel by the Indian territorial army in 2011 and Dhoni takes a lot of pride in wearing the army colours.
---
2) Kapil Dev - Lieutenant Colonel, Indian Territorial Army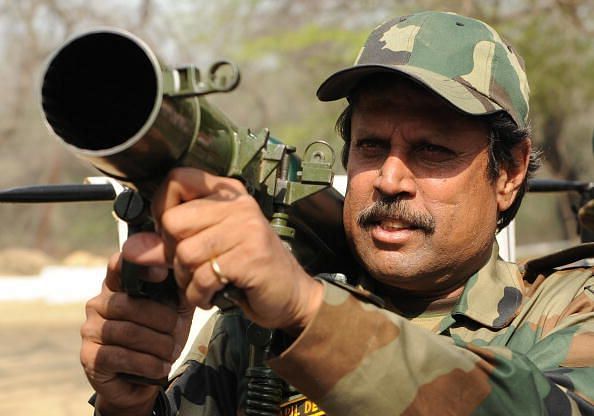 Kapil Dev, one of the best all-rounders to have represented India, played during 1978-1995 span. In 131 test matches, he took 434 wickets and scored 5248 runs. Apart from his terrific performances in Test cricket, he also represented the nation in 225 ODI matches in which he scored 3783 runs and took 253 wickets. He became the first Indian captain to win the World Cup. The visual of him lifting the trophy at Lords in 1983 has inspired many young Indians to pursue cricket, including Sachin Tendulkar.
The first Indian captain to lift the World Cup trophy is also the first Indian cricketer who was conferred the honorary rank of Lieutenant Colonel in Indian Army. Kapil Dev was conferred with the prestigious post in 2008, three years before Dhoni.
---
3) Joginder Sharma - Deputy Superintendent of Police, Haryana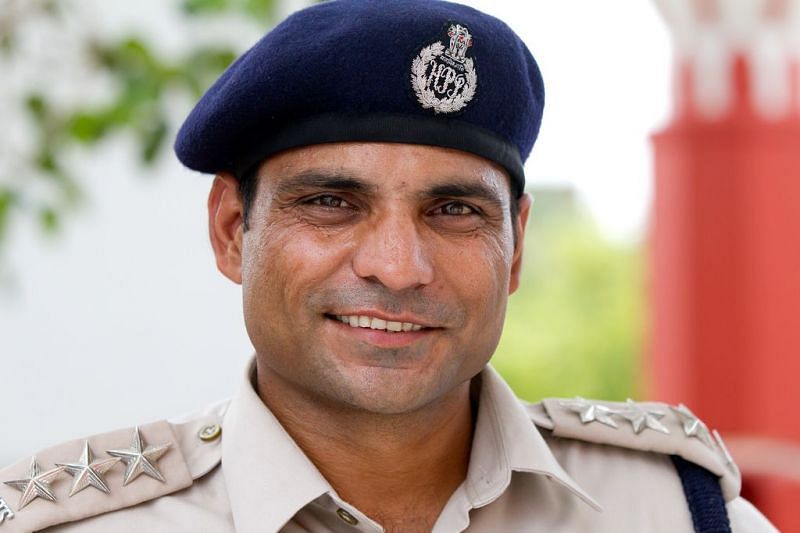 Joginder Sharma is mostly remembered for bowling the last over of the 2007 ICC T20 World Cup final. His wicket of Misbah Ul Haq is one of the most memorable moments of Indian cricket in recent times. His heroics helped India win the finale by 5 runs against Pakistan. As a result of that over, India could lift a major ICC trophy for the first time after a gap of 24 years.
He was awarded a job by the Haryana Police after his exploits in the World Cup. Joginder Sharma currently holds the position of Deputy Superintendent of Police.
---
4) Harbhajan Singh - Deputy Superintendent of Police, Punjab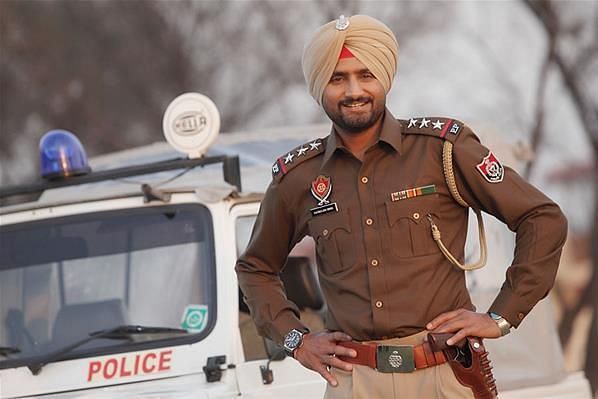 Harbhajan Singh is one of the best premium off-spinners ever produced by India. In the 103 test matches that he represented India, he took 417 wickets. In ODI cricket, he has 269 scalps to his name in 236 matches. Singh last played for India in 2015 against South Africa. Even though he is out of the national side, he has played his part for 2018 IPL winners, the Chennai Super Kings.
As a reward for his services to the sport, Punjab Police appointed him as a Deputy Superintendent.
---
5) Umesh Yadav - Assistant Manager, Reserve Bank of India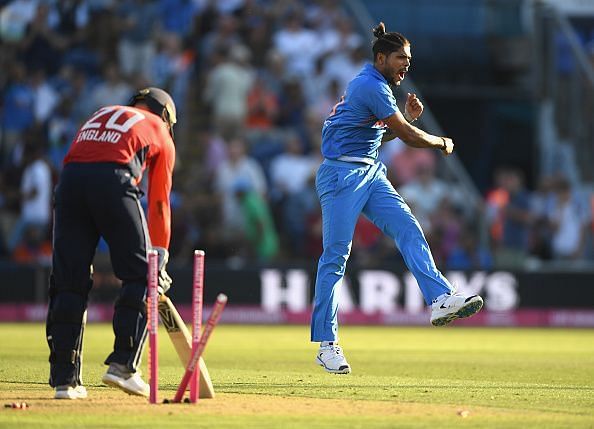 Umesh Yadav, who was an aspiring constable a decade ago, became an assistant manager in Reserve Bank of India, Nagpur in 2017. Yadav missed the constable post by a whisker, but his effort on the cricket field paid off in the form of permanent job in one of the most prestigious institutions in the country.
Umesh Yadav is one of the fittest cricketers in the Indian team and is a key member of the Indian pace attack. Yadav's performance will be key to India's chances in the 2019 World Cup in England.
---
6) KL Rahul - Assistant Manager, Reserve Bank of India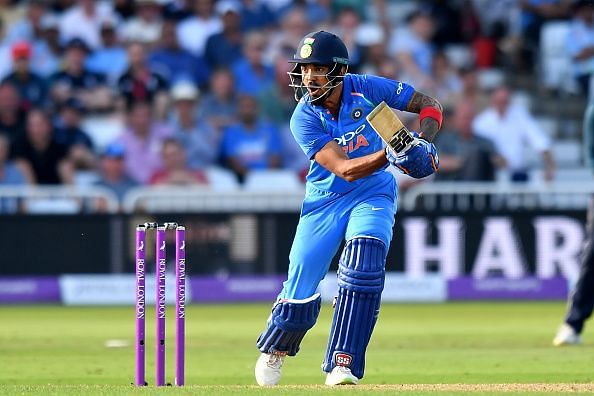 One can say without any doubt that KL Rahul is one of the most talented batsmen in the Indian cricket team. He has the ability to switch between formats effortlessly. Even though he had to play second fiddle to the regular openers for quite a while, he never lost heart and has performed consistently whenever asked to. After not getting regular opportunities for the last two years, it seems that Rahul will be getting more and more opportunities in the times to come.
Rahul's potential has been rightly identified by the Reserve Bank of India and they have given him the post of an assistant manager. He along with Umesh Yadav recently featured in an RBI advertisement promoting financial literacy.
---
7) Yuzvendra Chahal - Inspector, Income Tax Department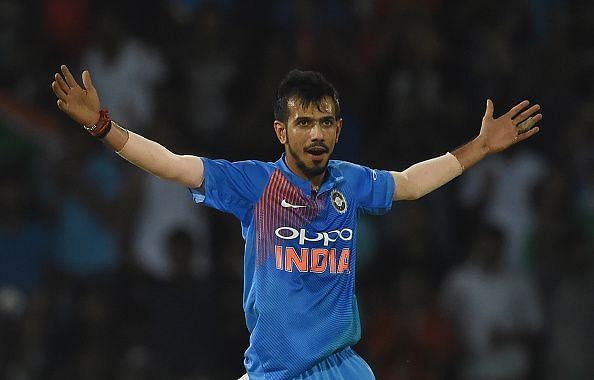 Yuzvendra Chahal's brand value has increased a lot in the last few years. After being an unknown commodity at the Mumbai Indians playing just one match in three years, Chahal became a key member of Royal Challengers Bangalore since the 2014 season. In the next three IPL seasons, he displayed his potential and was duly rewarded with a national call-up in June 2016.
In the last two years, the leg-spinner has become a key member of the Indian limited overs squad and his partnership with Kuldeep Yadav has been a game changer for India in the middle overs. With Chahal gaining popularity in international cricket, the Income Tax Department has rightly roped him in by offering the job of an Income tax officer .