A look into the Test careers of Lara,Tendulkar, Dravid, Ponting and Kallis
2.76K //
22 Mar 2012, 11:47 IST
Lionel Messi had just finished scoring his fifth goal of a quite extraordinary night for the immensely gifted Argentinian. The opponents: Bayer Leverkusen of Germany. The occasion: A knockout leg of the Champions League. Soon after the 90 mins ended, Twitter was abuzz with Messi's performances – not stopping there, many fans (including me) started debating about the genius of Messi. Some even compared him with the Albicelestes' other famous son – Diego Armando Maradona. While some fans don't have the urge to compare and comprehend the greatness that links two (or) more greats, many fans, commentators willingly compare, contrast and comprehend before writing epiphanies, eulogies or elegies. It promotes debates and throws the floor open to varying assessments. A few in the minority even go further: comparing a Sergei Bubka pole-vault with a Nadia Comeneci ballet. An Efren Reyes Carrom to a Mike Massey English or the slog of a T20 to a grind of a Test match.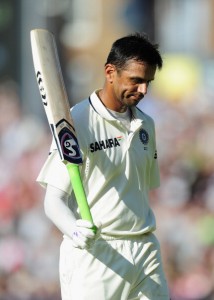 Test matches have long held me captive. Give me a good Test match and I will have no problems watching it in Azkaban even if I had the prospect of a Dementor's Kiss awaiting me later on. But comparing teams and players in the five-day format  have always been a challenge to me. A first day 100, even if it is a 100, might more or less be less significant than a 100 on the last day. Batting up to Curtley Ambrose and Courtney Walsh will most certainly be more taxing than facing up to Eddo Brandes and Paul Strang. Coming in at 25/2 and scoring a ton against Bangladesh, whilst still being a 100, will surely be less of an achievement than coming in at 25/2 and scoring a 100 against Glenn McGrath and Shane Warne or Anil Kumble and Zaheer Khan.
It has widely been acknowledged that the best Test batsmen over the last decade to 15 years have been Rahul Dravid, Sachin Tendulkar, Jacques Kallis, Ricky Ponting and Brian Lara. To compare, comprehend and contrast to make sense of their effectiveness in the five-day format, the challenge would be to do away with contests against minnows, their effectiveness on the last day (or fourth innings), contributions made to winning causes, lone-man standing in lost causes and their endurance as a whole.
This system of trying to rate the "supposed" best five does have its limits – just like every other system. This, for example, will not take into account match-winning knocks against Bangladesh and Zimbabwe. But with all due credit to Bangladesh and Zimbabwe, their status notwithstanding, they are just not cut out at this level. So the records of the aforementioned batsmen against these two sides have not been taken into consideration. Naturally this reflects in the statistics and records as well. Now I want you to remind all of you that this is not some definitive tool to measure greatness and place them one above (or one below) the other in some ranking order. This is just a set of numbers which these batsmen have produced in their illustrious careers against the better Test sides. (The records of the batsmen against Australia (or in Ponting's case, against the 'ICC XI') have been retained).
First up is their Test careers minus matches played against either Zimbabwe and Bangladesh:
| | | | | | |
| --- | --- | --- | --- | --- | --- |
| | Matches Played | Runs | Average | Centuries | Matches Won after scoring century |
| Rahul Dravid | 148 (263 innings) | 11,749 (13,288 against all) | 49.78 (52.31 against all) | 30 (36 against all) | 11 (15 against all) |
| Sachin Tendulkar | 172 (288 innings) | 13,732 (15,470 against all) | 50.11 (55.44 against all) | 43 (51 against all) | 14 (20 against all) |
| Jacques Kallis | 140 (243 innings) | 11,383 (12,379 against all) | 53.69 (56.78 against all) | 38 (42 against all) | 17 (20 against all) |
| Brian Lara | 127 (226 innings) | 11,558 (11,953 against all) | 51.14 (52.88 against all) | 32 (34 against all) | 6 (8 against all) |
| Ricky Ponting | 155 (267 innings) | 12,650 (13,200 against all) | 51.63 (53.44 against all) | 39 (41 against all) | 28 (30 against all) |
Somethings immediately stand out. Dravid has the worst average amongst the five batsmen. But that doesn't mean that he's the worst of the five. Test cricket, even in the times of T20, is all about accumulation. The graft is what makes Test cricket all the more special. While the artists may be savored more, Dravid's artistry (he's the supreme artist when it comes to defending) is what makes him stand out in a crowd. Saying that, Dravid does possess all the shots in the book and is as skilled as the others in playing Test cricket. Just that he preferred to play out time rather than just find "cow corner" every time.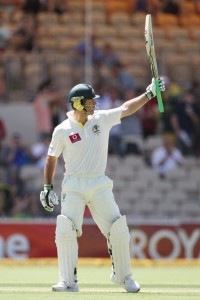 The batting averages of all the five drops and this is no surprise really. That clearly explains what Zimbabwe and Bangladesh are made up of. It has been said time and again that the difference between a good batsmen and a very good batsman – at least in Test cricket – is the difference between averaging 45 and 55. While everybody fall in that bracket, Dravid's average falls below 50 excluding Bangladesh and Zimbabwe. A part of that maybe down to his not-outs against both the teams (out of his total of 32 not outs, five came against either Zimbabwe or Bangladesh).
Another factor when it comes to categorizing batsmen as very good, good and downright abysmal is their efforts for winning causes. Or at least it's the accepted norm that whenever the side's lead batsman contributes, more often than not his  contribution leads his side to victory. How then, will you explain this? Lara, many people think, has led his side to more victories than Tendulkar. The stats disagree. Lara's contribution to winning causes is just six hundreds (against the total number of 32 that he has scored against the better Test sides). That is just a total of 18.75 %.  But does that make Lara a bad player? His side was such that Lara had to do something for West Indies to even look like doing something (remembers the 2006 West Indies' tour of Sri Lanka when Lara repeatedly kept depositing Muttiah Muralitharan over deep long on and deep long off. But West Indies still lost the series pretty badly).
Least  surprisingly, Ponting has the best centuries to matches won ratio. That once again goes to show what a powerful team Australia were. Tendulkar seems to have profited the most by playing Zimbabwe and Bangladesh – a whopping eight of his 51 centuries coming against Test cricket's also-rans. And his winning percentages are also similarly skewed. Against all Test playing nations, Tendulkar's centuries to matches won ratio stands at 39.21. But excluding those two, it falls down to 32.55. Not a steep fall but a fall nonetheless.
Now, it's a given that the players in this list are special players who have been blessed with that special ability to drag home their side in tough circumstances. While it may or may not be the best method to determine their oomph factor, I am going to go ahead and look at their contributions in the third and fourth innings. It has for long been held that Tendulkar is not the same player when he comes to batting in the 3rd and 4th innings and that Lara is a like a beautiful wine – who ages as the Test wears on. Time to put all those assumptions to the test:
| | | | | | |
| --- | --- | --- | --- | --- | --- |
| | Total Runs | 3rd Innings | 4th Innings | 100s (50s) | Balls played |
| Rahul Dravid | 3970 | 2556 (2608 against all) | 1414 (1575 against all) | 5 (15) and 1 (8) | 6300 and 3721 |
| Sachin Tendulkar | 4306 | 2867 (2983 against all) | 1439 (1563 against all) | 10 (14) and 3 (7) | 5316 and 2977 |
| Jacques Kallis | 4425 | 3243 (3243 against all) | 1182 (1231 against all) | 10 (16) and 1 (10) | 7361 and 2849 |
| Brian Lara | 3702 | 2263 (2264 against all) | 1439 (1440 against all) | 7 (8) and 2 (7) | 4074 and 2754 |
| Ricky Ponting | 3699 | 2430 (2430) | 1269 (1440 against all) | 2 (18) and 3 (5) | 4416 and 2015 |
(Ponting has one match-winning 100 in the 4th innings against Bangladesh. He also has one 50 against Zimbabwe in the 4th innings but that hasn't been taken into consideration).
Tendulkar and Kallis are miles ahead in front when it comes to performing in the third innings (there will be a table later on dealing with match-winning/match-saving knocks in the 4th innings) but more or less, it flattens out in the 4th innings. Both Tendulkar and Ponting have the most number of centuries in the 4th innings with three.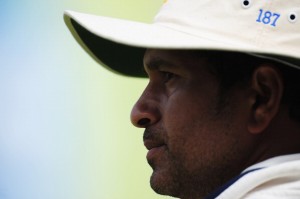 What, though, has really surprised me is that impotence of Kallis and Dravid in the 4th innings in terms of not scoring more. (These both have not scored a century in the 4th innings through out the noughties. Dravid's last and only 4th innings century was the 101 at Hamilton in 1999. Kallis's last and only one was way back in 1997 against Australia at Melbourne).
Then why exactly is Dravid arguably regarded as the best when it comes to the technical stakes? The column on the extreme right has the answer. The total amount of balls played in the 4th innings is a staggering 3721 balls: to put things in perspective, the next best is Tendulkar was has played about 800 balls fewer. Now to further simplify (and amplify) this, Dravid has spent about 24 sessions batting completely on the last day. Just about brilliant (while his strike rate is not up there with the others, who exactly wants to see the strike rate when there is a match to be saved?)
Lara is revered as the ultimate 4th innings player but his numbers more or less are the same as any other in that list. If you ask me, his 153 (not out) against Australia has stuck in the memory for so long that we have just accepted the fact that he would have a superlative record in the 4th innings of a Test match. But he has not scored a century since 2003.
Tendulkar, revered and reviled in equal measure, seems to be an outstanding performer in the 3rd innings of Tests – the same as Kallis. But not surprisingly, the performance and the intensity drops when it comes to batting in the 4th innings.
Amongst the five, Ponting has played the least number of balls in the 4th innings. But I wonder how much of that will be done to him being in a once-in-a-generation team.
Match-saving/Match-winning contributions in the 4th innings of a Test:
4th Innings (winning contributions)
Drawing contributions
Losing contributions
Rahul Dravid (Highest 4th innings score in the last six years is 38)
72* – Australia75 – Sri Lanka
103* – New Zealand87 – South Africa

68* – West Indies

71 – England

51* – West Indies

63 – England60 – Australia
Sachin Tendulkar (Did not score beyond 17 in the 4th innings for 9 years – from 1990 to 1999.
56* – Pakistan76 – West Indies

54 – Sri Lanka

103* – England

53* – Australia

119* – England
136 – Pakistan52 – Australia

86 – West Indies

56 – England

Jacques Kallis (First and only 100 came 15 years ago)
57* – West Indies57 – Australia

51 – Pakistan

60* – Pakistan

61* – Australia

101 – Australia52* – Sri Lanka
51 – West Indies93 – Australia

85 - West Indies

65* – Australia

Brian Lara (Only batsmen in this list to have scored four consecutive 50s -also one hundred in this sequence – in the 4th innings
153* – Australia60 – Australia

80* – Sri Lanka

86 – South Africa
64 – England54 – England

91 – South Africa

122 – Australia

73 – New Zealand

Ricky Ponting (Highest against India in the 4th innings is 45*. Highest in India is 12).
100* – South Africa62* – Pakistan

62 – South Africa

143* – South Africa

86* – New Zealand

51* – England156 – England
66 – England
What I tried to do is segregate their achievements in the 4th innings to three segments: "Winning contributions", "drawing contrbutions", and "losing contributions."
What is apparent is that all of them had their own weakness in the 4th innings where they have strugled through out their career. Kallis, who has scored 38 Test hundreds against the better sides, has just one 100 in the 4th innings. And that 100 came 15 years back.
Ponting's weaknesses against India in India has been well documented. But this is pretty poor because when you have been seen as the best, you certainly need to have a higher score than 12 in the five essays Ponting has had against India in India.
Tendulkar has an aggregate of 18 100s and 20 50s against Australia and South Africa. In the fourth innings against these two, Tendulkar's best against South Africa is 32*. His best against Australia is 53*. He just has two fifties against Australia. And has a combined total of three zeroes against these two. That's more than the number of 50s and 100s he has combined against these two nations in the fourth innings. In fact, his record in South Africa in the fourth innings is almost as pathetic as Ponting's record in India. Tendulkar's best is a 22*. His other scores in the 4th innings in South Africa: 1, 4, 9, 0 and 14*.
For a batsman who is as surpreme as Lara (for me at least, the best combatant against spinners since I started watching Test cricket), you would expect him to have a superior record in the 4th innings just because of the way he he handled spin bowling. But no, surprisingly he is as good (or as worse) as the other's in this list. But Lara, like the others, did have a weakness. In five innings against India in the fourth innings, his best is a 47 which will go nicely with the two blobs he has to his credit.
Dravid for long has been India's go to man. But looking at these stats, just how many repair jobs has he successfully completed in the 4th innings? Or did he even start any mending contracts in the 4th innings? In the last six years, his highest score in the 4th innings is a meagre 38 and for a batsman of his class and calibre, that is simply not acceptable. But of the eight fifties he has scored, six have either resulted in an victory or draw. That explains the importance of his contributions in the final essay to the team. The only one who had a better record than Dravid in making the contributions count? That's right, Ponting.
Out of eight scores of 50 or above, seven have either resulted in an Australia victory or draw. Australia's talisman indeed. But Ponting should not really take all the credit for himself. We will have to bear in mind that he was playing in a team which was blessed.
Post script:
This, like I had already said, is not something definitive. While I have tried to remove the obvious ones like playing against Bangladesh and Zimbabwe, there are variables which can never be addressed properly. Like playing against Glen McGrath and Shane Warne will obviously be a different challenge than playing against Daniel Vettori and Shane Bond.
(All the primary stats have been taken from the respective player's profile on Cricinfo).