Australia vs South Africa 2022-23
Australia vs South Africa 2022-23 Videos
View All
About Australia vs South Africa 2022-23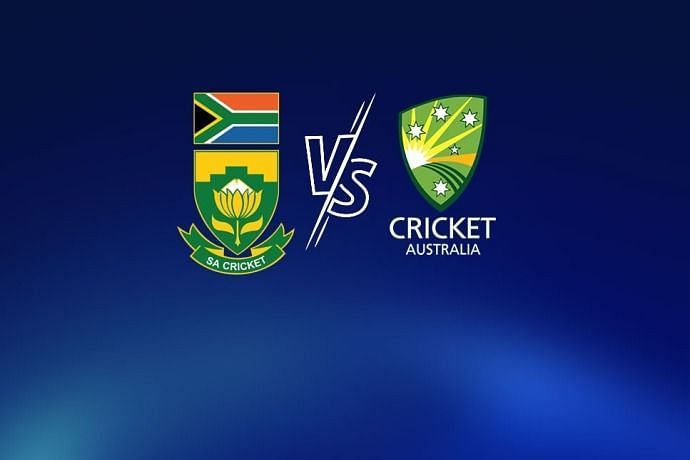 South Africa is scheduled to tour Australia from December 17th, 2022 to 17th January 2023. The South Africa tour of Australia will consist of three Tests and the same number of One Day Internationals. Both sides share a fierce rivalry on the field and are two of the most competitive teams in world cricket.
Before the start of the series, South Africa will square off against Cricket Australia XI in a 4-day warm-up match from 9 Dec-12 Dec at the Allan Border Field in Brisbane. The warm-up encounter will start at 10:00 AM local time, and at 5:30 AM IST. Follow Sportskeeda for Australia vs South Africa Live Score for the upcoming Test and ODI series.
Test Series
The first part of the tour will see both teams play three test matches against each other. Both of the teams will take this series as an opportunity to judge the strength of their squad. Both South Africa and Australia will go out with strong line-ups and we can expect an enthralling series of Test cricket!
| | | |
| --- | --- | --- |
| Date | Match | Scheduled start |
| Dec 17, Sat - Dec 21, Wed | Australia vs South Africa, 1st Test The Gabba, Brisbane | 5:50 AM IST/ 12:20 AM GMT / 10:20 AM LOCAL |
| Dec 26, Mon - Dec 30, Fri | Australia vs South Africa, 2nd Test Melbourne Cricket Ground, Melbourne | 5:00 AM IST (Dec 26) 11:30 PM GMT (Dec 25) / 10:30 AM LOCAL |
| Jan 04, Wed - Jan 08, Sun | Australia vs South Africa, 3rd Test Sydney Cricket Ground, Sydney | 5:00 AM IST (Jan 04) 11:30 PM GMT (Jan 03) / 10:30 AM LOCAL |
ODI Series
The Australia vs South Africa three-match ODI series will start on 12th January 2023 and conclude on 17th January 2023. The series will be a good opportunity for the players of both the sides to gain match practice for the World Cup later in 2023. Here's how the 3 ODI's will take place in different cities of Australia:
| | | |
| --- | --- | --- |
| Date | Match | Scheduled start |
| Jan 12, Thu | Australia vs South Africa, 1st ODI Bellerive Oval, Hobart | 8:00 AM 02:30 AM GMT / 01:30 PM LOCAL |
| Jan 14, Sat | Australia vs South Africa, 2nd ODI Sydney Cricket Ground, Sydney | 7:10 AM 01:40 AM GMT / 12:40 PM LOCAL |
| Jan 17, Tue | Australia vs South Africa, 3rd ODI Perth Stadium, Perth | 10:10 AM 04:40 AM GMT / 12:40 PM LOCAL |
•
Last Modified Jan 13, 2023 18:31 IST