A major overhaul of Indian cricket is required, but in a sensible way
1.19K //
15 Mar 2013, 23:11 IST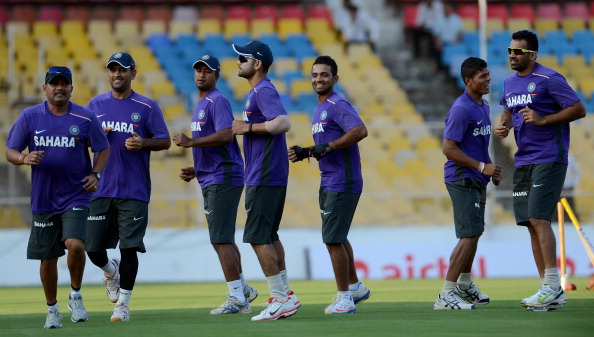 Till the 1990s, whenever Indian cricket teams used to play in other countries, especially Australia, South Africa, New Zealand, West Indies etc., they were not expected to win much, and in fact, they mostly lost or at best drew a series. Yet, on home turf, they defeated even the best teams of their times. Other teams struggled against Indian spinners, on low, dusty, turning tracks. They fared not much better on tracks like those at Bangalore and Mumbai, which were better, but still not of much hope to the other teams relying on pacers.
Things changed in 2000s, when Indian team started winning matches abroad, and even won some overseas series towards 2009 end. At home also, Indian team was tough to beat except for a few matches.
A major reason was the great performances by Rahul Dravid, Sachin Tendulkar, Laxman, Ganguly, Sehwag, and bowlers Anil Kumble, Zaheer Khan, Harbhajan Singh and a few more.
Things did undergo a change in last couple of years. Many other teams have used technology and practised hard to gain expertise in playing on low bounce wickets and against spinners. Yet, Indian batsmen have not coped up very well against pacers. So, even in home series, the balance has shifted against Indian cricket team. Moreover, players are not so fit on field, and batting and bowling too has shown less determination. In such circumstances, the recent Test series loss to England in 2012-13 hurt a lot.
India has made a comeback with two wins against the visiting Australian team, but Aussies too are in transition, and not as strong a team that they were with players like Ricky Ponting, Matthew Hayden, Shane Warne, McGrath, Andrew Symonds and Adam Gilchrist.
While there would be team changes, and maybe even captaincy changes, Indian cricket needs a major overhaul.
Some ideas:
1) Make a separate pool of 25 players each, one pool for Test matches, and another for One day Internationals and T20s.
2) Start with a mandatory rotation policy in ODIs and T20s. Example – Dhoni, Virat Kohli and say Ishant Sharma are rested after 3 ODI series, or 15 ODIs. (except for final of a tournament).
3) Play at least 3 out of 10 Test matches in a year in India on harder wickets with more grass. Even if Indian team loses these matches for first few years, do not stop this practice. Also, 50% of Ranji and domestic One day Internationals should be on such wickets.
4) Give a mandatory off time to at least two good international players each year to have a try and play in English county. This would increase their adaptability to different match conditions in different countries.
5) Current performance should be the main yardstick instead of just past glories alone.
6) If Indian team is going on a foreign tour, get at least 3 practice matches before the main match of the series.
Yes, we need to be sensitive and knee-jerk reactions should be avoided. Yet, as in many management practices, defeats should be seen more as an opportunity to get things fixed up rather than sit and brood over things.