Alastair Cook: A Legend in the making
1.07K //
19 Nov 2012, 17:49 IST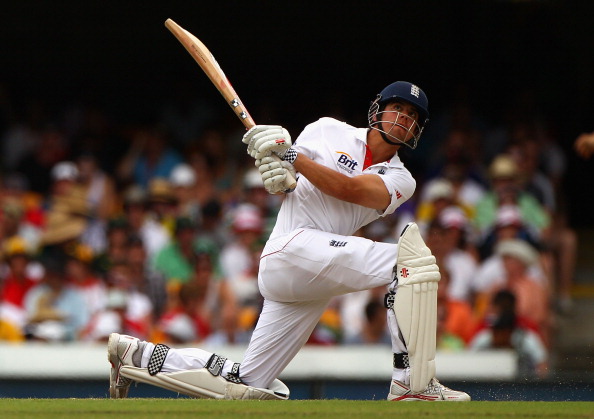 The recently concluded India – England test match was Alastair Cook's third match as captain. He captained England in the 2 match series in Bangladesh, but that was only because Andres Strauss opted out of the series. This series marks his first after officially taking over the reins from Strauss. And he certainly tried his best to make it a memorable one, with an epic innings of 176. But the magnitude of the task was such that England eventually slipped to defeat. Not a happy start for Cook the captain, but Cook the batsman did no harm to his ever growing reputation.
Coming into the Indian sojourn, Cook was, by some margin, England's most comfortable batsman against spin. Add to that the responsibility of captaincy, and Cook was going to be the key player for England to hope of making any impact in this series. He had good outings in the warm-ups, and coming into Ahmedabad, he was going to be the "wicket to pick" for India. Cook certainly did not disappoint.
In the first innings, as the other English batsmen failed in their "trial by spin", Cook held fort for 40 overs, and made 41. It was only in the second innings that Cook came into his own, and occupied the crease like few others do, for 556 minutes. In fact, Cook's knock of 176 is the second longest knock by an England batsman in India, next only to Graeme Fowler's defiance in 1985. In the able company of Matt Prior, Cook kept the Indian bowlers at bay for most of Day 4, and gave England the slimmest of hopes of salvaging something out of the match. Cook tried his best, but England had got themselves into the deepest of troughs. He was finally dismissed by Ojha in the morning session of Day 5, and took along with him England's hopes. Cook's dismissal had a domino effect on the rest of the England lineup. That sort of sums up England's dilapidated condition in the Indian subcontinent.
Cook is not the kind of player who will send the fans into frenzy. He is definitely not one of the most naturally talented cricketers. What he does best is that he understands his limitations and plays within them. Cook's forte is his immense concentration and his hunger to score big runs, or as they say in English cricketing parlance, Daddy Hundreds. He has a sound defensive technique against spinners, which is a must-have against Indian spinners in India. He is among the elusive group of players who are almost always certain of their off stump. He has undying patience, and always waits for the bowlers to err, rather than attempt to manufacture runs. He rarely wafts at balls outside off stump. He is also very strong off his backfoot and of his legs, and also gets a majority of his runs there.
His method may not be the most attractive, and is known to be "boring". But its effectiveness is undeniable. He has the records to substantiate the claims. He currently has 6772 runs in 84 matches, with 21 centuries to his name. He is the youngest English batsman to reach 1000, 2000, 3000, 4000, 5000 and 6000 runs, and had 7 centuries by his 23rd birthday, a claim that can't be made by any other English batsman. He also possesses the record for the second-highest number of runs scored in a single series by an Englishman, as he racked up 766 runs in the 2010-11 Ashes, second only to the great Wally Hammond's 906 runs in 1920-21. Since his debut in India in 2006, he has been a permanent fixture with the England team, and he has rarely had a prolonged bad patch. Alastair Cook is just 27 years old, and is definitely in line to break all English batting records in the years to come.
The 2nd Test is just 4 days away, and it does not look like England will get any respite from their trial against spin anytime soon. The English batsman will do good to take some lessons from their Captain's coaching manual. Cook will be looking to further prod his way to greatness. The Indian bowlers, meanwhile, should sort out their plans on how to dismiss the Indomitable Cook, because at present, he seems to be the only thing standing between them and that prized 4-0 victory.