The Greatest All Rounder of all time - Sir Garry Sobers or Sir Ian Botham?
2.77K //
29 Jul 2013, 19:30 IST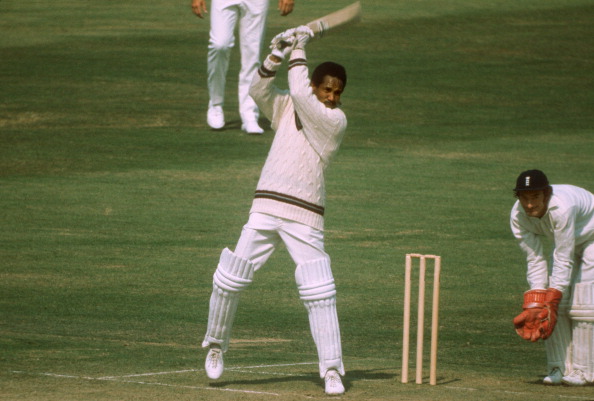 All-rounder- noun; a versatile person, especially a cricketer, who can both bat and bowl well.
That's the text book definition of an all rounder. So by definition there have been quite a few players over the years, who would fit the bill. Sure, if you sit around with a check list in your hand which reads- can bat-check: can bowl-check. But an all rounder is more, so much more.
An all rounder has the knack of turning the game in the team's favour when the situation demands. He may not have the highest number of runs or many wickets to show. But what makes a great all rounder is him succeeding at his resolute – winning.
An ideal all rounder, thus is the one who can not only bat and bowl, but bat when it matters and take wickets when must. He must be an anchor, the sails, even the helm of the ship when needed. Moreover, you cannot have him be sluggish on the field. It's of utmost importance for a cricketer to be sharp in the field and display some fine acrobatic skills. Such is the mark of an all rounder that they come very, very rarely. You often come across Flintstones that have a spark in them, but diamonds are a rarity.
If there ever walked a man on earth that elucidated the very existence of the term 'all-rounder' it has to be Sir Garfield Sobers. Sobers was born with 6 fingers in each hand. This was almost as if his creator had pre meditated that he could absolutely justify the use of the extra digits. As if, he knew with all the bowling, batting, fielding and wicket keeping 'Garry' had to do, he sure could use them.
Such was the enigmatic career of Garry Sobers, that it was deemed impossible for any mortal on earth ever to emulate the high standards of being an all rounder that Sir Garfield had set. But as the Sobers era ended, a new era dawned of what was to be known as the Botham era. Sir Ian Botham shared a lot of traits with Garry Sobers besides being knighted. And yet he was unique in every way. He was ruthless, attacking, and stylish. For him impossible was a word that existed- in loser's dictionaries.
Sobers' in his early years was a left arm orthodox spinner. Now in a country where young bowlers aspired to be fast bowlers, Garry found solace in the fact that his orthodox spin could leave the batsmen floundering. So versatile was his bowling that not only could he spin the ball, or bowl a 'chinaman' but when the conditions were suitable he would switch roles to become a medium pace bowler!
Garry Sobers made his first class test debut, against the then touring India. The 16 year impressed the selectors with his consistent line and length and the figures of 22-5-50-4 and 67-35-92-3. A year later he replaced an injured Valentine in the series against England in Trinidad, 1954. He picked up his very first wicket in his very first over. The West Indians lost but he ended with taking 4 wickets and conceding only 75 runs.
Ian Botham's journey to his debut on the other hand, was an uphill ride. A 10 wicket haul, 4 five wicket spell against guest West Indians and a 167 not out the same year against Nottinghamshire was not enough for the English selectors to give him a berth in the playing XI for an India tour. Determined more than ever Ian interned at MCC, Australia which is believed to be when he was moulded to be the exceptional all rounder that he proved to be.
Soon after he was called upon to play in the third test of Ashes, 1977. Battling case of nerves and a not quite ideal start Sir Ian went on to notch a five wicket haul, first of the 26 of his career. He had arrived where he was destined to be. In the 102 tests that he played he took 383 wickets and scored 10878 runs.
If you look at the figures, he is way behind when compared to the men during his era- be it Imran Khan or Kapil Dev. But the fact that whenever Ian Botham played a memorable innings with bat or ball, England emerged victorious. This puts him way ahead of any of his competitors of his time.