An open letter to MS Dhoni from a supporter of the Indian captain
30.92K //
11 Feb 2015, 11:21 IST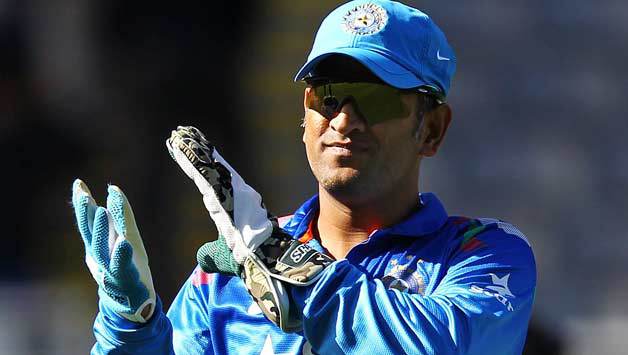 Dear MSD,
I come from a generation that has grown up admiring and idolising Sachin Tendulkar. I have seen those days when the whole of India used to switch off their TV sets as soon as Sachin got out. With Sachin no longer an active sportsperson, you are now one of the main reasons why I continue to love the game. As a cricketer and as a leader, you have achieved a lot already. However, I think great leaders always relish challenges in the face of adversity. And if there ever was a bigger challenge for you, it is winning the World Cup 2015 despite all adversities.
When I say adversity, I do not mean the strong opposition that you will get from teams like Australia, New Zealand and South Africa. I do not mean the alien conditions Down Under which render our spinners toothless. I do not mean the lack of quality fast bowlers in our squad who can peg the opposition back. You have seen it all, you have circumvented it all, and you have emerged triumphant.
Your real adversity this time, however, is the people of India. When you led India to World T20 victory in 2007, no one even knew you properly to have any expectations. When you led India to World Cup victory in 2011, the whole country believed from the beginning that it was going to be our World Cup. The people of India were ready to support you. Today, I see a sense of alienation.
Every leader has his share of supporters and detractors. Your biggest adversity today lies in the fact that your detractors have increased and your supporters are losing their voice. I would not be surprised if people end up pelting stones at your house if India lose badly against Pakistan in their World Cup opener on February 15, just like they did when Sourav Ganguly's men lost badly to Australia on, coincidentally, February 15 in 2003.
But I want you to march on in this adversity. I hope you do not pay attention to the people who think the India vs. Pakistan match is more than a game of cricket. I would prefer to lose many more such matches if it comes with a trade-off of India winning the World Cup. I hope you stand by your instincts and believe in yourself more than you ever have.
Your guts were all on display through Joginder Sharma in the 2007 World T20 final, Ishant Sharma in Champions Trophy 2013 final and, most importantly, through yourself in the 2011 World Cup final, when you promoted yourself despite being out of form ahead of the eventual Man-of-the-Tournament Yuvraj Singh and won it for India.
I won't comment on what I thought of those decisions back then. I will just say that hindsight makes certain decisions look like masterstrokes. But hindsight, being the curse that it is, can also make certain decisions look like the silliest things ever. The same hindsight will act as a weapon of many of your detractors. They'll look for ways to crucify you, but you must find a way past this adversity.
I think you also realise that a true leader leads by example when the chips are down. Let me be very candid here: India needs Dhoni the batsman as much as it needs Dhoni the captain. I hope you do not end up like the leader of a dance troupe who strives so hard to get the best out of his team that he forgets that in that troupe, he is supposed to be the best performer on stage.
You have a talented bunch of cricketers at your disposal. They are ready to march ahead, but they need someone to show them the way. More than tactical leadership, they need leadership by way of example.
And despite trying everything, if you fail, I want you to know that I stand by you. I stand by you because if I am expecting my leader to perform for me, I am willing to give in return what a leader needs most - TRUST. So, just like I believed in Ganguly when he took a team in tatters into the 2003 World Cup, I believe you can do wonders with this squad in the 2015 World Cup. We, as Dhoni supporters, are looking to find our voices back. Give us the reason.
Yours Sincerely,
Just another fan