An open letter to Rahul Dravid
13.89K //
08 Mar 2012, 21:13 IST
Dear Rahul,
I have learnt from watching you over the years; observing you, making every effort to ape you or even attempting to create fake stickers for my bat so that it looks like yours. I didn't do a very good job of that. I couldn't match up at all, either on the field or off it. That look of devotion on your face when walking in to bat in the first over ever so often, the unbelievable composure under pressure, the perfect control over your emotions. No one will ever come close to replicating that.
The closest I came to being anything like you was playing the square cut whilst biting my lips and puffing my cheeks, just like the way you always did.
Nothing else. Many  times you made me wonder whether you even know how great you are.
You batted at number 7 on your debut, when your fellow debutant walked in at 3. That you ended your career as one of the game's best number 3 batsmen makes me blush with pride. You always had the answer to all the tough questioners: to some with a big stride down the track and to others with never-ending strength while standing tall on your toes and fending off their spitfires.
When the team needed a squiggly-wiggly amoebic character that they could kick around and take for granted, you were there for them; when the team needed a rock-solid impersonation of grit and determination, you were still there. That is what sets you apart: you played cricket for what it was, a team game. You did for the country what no other would have.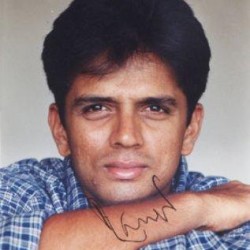 When you sacrificed many a finger as wicket-keeper for Karnataka at the junior levels and swore never to don the gloves again, you had only sworn to yourself. For when the country needed you fifteen years later, you picked up the gloves without making a face, squatted behind the stumps and still pegged everyone on – whilst producing flashes of brilliance in there too.
Your contributions to the Test team, whether while saving a game or doggedly taking traffic head-on so that the men at the other end could bask in the glory of their limited skill, were never truly recognized. Your decision to bat at number 5/6/7 in one-day matches so that the likes of Yuvraj, Dhoni and even Irfan Pathan who didn't even have half the ability that you have could go ahead of you, showed how different you were from the other two Indian batting legends of your era. Ego led them on, cricket led you on.
When half the country was calling for your head just because you used to reached fifty ten balls later than the guys who used to bat when only TWO fielders were outside the ring, it was outrageous. It was even more outrageous when they said the same thing about your batting in the five-day version. They said you didn't belong. The nation was outrageous, the experts were outrageous, ex-cricketers were outrageous. But the fact that you retire in 2012, the oldest active player in the world, is just the cherry on top of the humble pie you made everyone eat without actually intending to feed them.
When you were captain, you took the team to many a historic victory. You soldiered on in difficult conditions and you continued being the symbol you were. You led the team to victory in places where we hadn't secured anything for quite a few decades. Of course, like the rest of your achievements, no one remembers any of that. They only remember you as the guy who declared when "god" was in no hurry to get his double hundred. They only remember (read hate) you as the guy who replaced the previous captain. They only remember you as the guy who led the Indian cricket team out of the World Cup when, in  all reality, it wasn't a team at all.
Luckily there are people who still do remember everything you have done for us, however few we are.
I will never forget watching you score two centuries against New Zealand in the same Test. I tried so hard to remain 190 not out against the guys from the opposite street after watching that match, but no one ever had the interest to bowl to me for more than half an hour. I think that should describe your style of batting completely – graceful, patient and annihilating.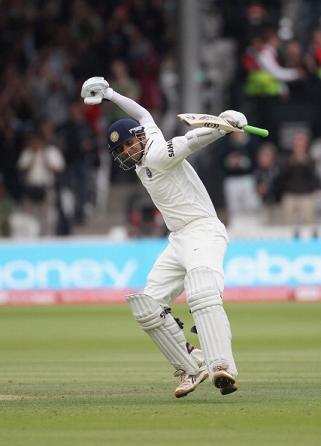 I will miss watching your steely, determined eyes in the slip cordon, and the awkwardness in front of the camera. No one else will celebrate Laxman's centuries the way you did and I don't think Indian cricket will ever see a 10-hour long knock any time soon.
You are the perfect man, the perfect cricketer and the perfect role model. You're also the guy who asked a 20-year old girl to concentrate on her studies instead of falling for you when you were one of the biggest stars of the game! The greatness you have attained is no mean feat, but the best thing about your greatness is that you never knew it existed. That's who you are.
You were everything I tried to be, you are everything everyone should try to be; but you are Rahul Dravid and there can be none other.
I never thought a man would make me cry.
Yours gratefully,
Just another Bangalore boy.