An open letter to 'Sir' Ravindra Jadeja
8.48K //
25 Mar 2013, 09:07 IST
DISCLAIMER: The opinions stated below are exclusively the author's and not necessarily those of Sportskeeda.
Dear Sir,
Although I am a staunch follower of Netaji Subhash Chandra Bose's aggressor tactics, I believe in one very popular adage of your fellow Gujaratis – "First they ignore you, then they laugh at you, then they fight at you, then you win." And you seem to have taken it to heart, quite literally.
I never ignored you, though. I remember your Under-19 days when Piyush Chawla and Rohit Sharma used to be more famous. Ironically, all three of you ended up as Internet memes – it must have been a really bad year. I guess losing to Pakistan in a World Cup final didn't help.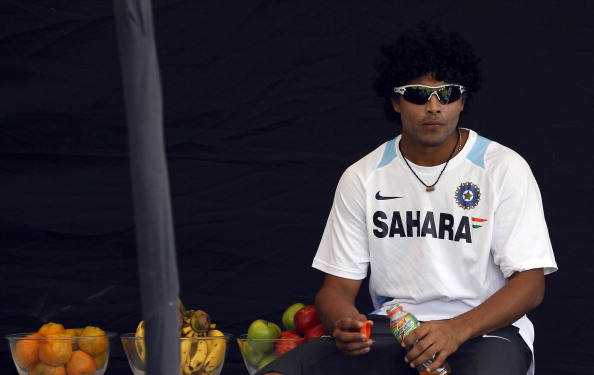 The next time I came across you, Shane Warne referred to you as a "rockstar" during the inaugural IPL. I actually liked the Royals – I have a thing for the underdogs. And I had identified two future Indian players in that team – you and Yusuf Pathan. Of course, I had not imagined that both of you would be fighting for the same place in the team.
I remember your debut ODI. It was a dead rubber – I guess that's why you were playing in the first place. It was one of those meaningless India-Sri Lanka matches, which were organised for Ravi Shastri to showcase his oratory skills. You scored a fine unbeaten 60 on debut, and at that time, it seemed like an embarrassment of riches – everyone was performing, the ODI and Test teams were on their way to number one in the rankings, and it seemed that the defence of the World T20 would be a mere formality.
That was where it all started to change for you. I have documented that here earlier, and I am sorry to say it will not make for pleasant reading for you. But it was not always your fault. I remember that ill-fated tri-series in Zimbabwe in 2010 – you had topped the bowling charts for India and were 3rd in the batting charts. That was also the last time I remember Rohit playing really well – for India that is.
You came back with a bang in England in 2011. I still remember that 78 not out – you had just flown in from England into a crisis situation and then walked straight in to bat. It was probably the best innings I have seen from you. And I guess you took a couple of wickets in that match as well.
You had a pretty decent 2011 ending up with a batting average of 31 plus and 24 wickets in 13 matches. Now, in any other country, that would have been an all-rounder material performance but you were already on your way to becoming a meme. Of course, you played your part with all that IPL brouhaha.
2012 didn't work out for you but we didn't play a lot of ODI cricket in the year. The selectors thankfully kept you away from the World T20 this time. And then you had to go and hit those triple centuries on that dodo of a wicket in Rajkot to all but establish your knighthood.
It wasn't your fault entirely. The fact that we play our entire domestic cricket on such wickets and batsmen with limited potential like you make triple hundreds on demand is actually a fault of the system. But there has to be a scapegoat somewhere.
But do pray let me know your new year resolution – I really need to figure out what you are smoking these days. A batting average of 42 and 13 wickets in 7 ODIs. A match-winning half century for the first time in six tries. And you hit six sixes in the month of January – it took you four years to hit nine before that. And we haven't yet come to Test cricket.
Let's face it – you came into the team because of those triple centuries; and because Yuvraj Singh was not in the groove; and because Ajinkya Rahane cannot bowl spin and/or is not in the Chennai Super Kings team. So technically, you got into the team as a replacement for VVS Laxman.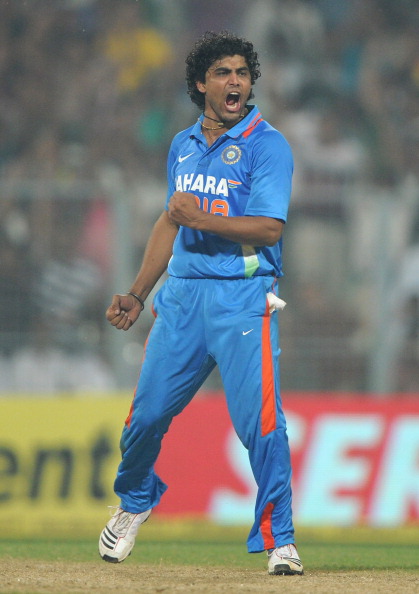 Ah! So that's were you get the Australia fetish. I mean 24 wickets in 4 Tests against any team is no joke. For all I know, even Kumble might not have ever taken so many wickets in a Test series against Australia. Just to add to that, you have taken 10 three wicket hauls the last 16 times you have bowled. That's a mind boggling 62.5%.
And all this under the immense pressure of life as a meme at the tender age of 23. If Facebook existed when Tendulkar started off, he would have quit at 19. How do you do it? Is it Musli Power Xtra or something else?
Are you the next Ravi Shastri? No, I am not talking about his lack of laconism but his all-round abilities which won him an Audi and an audience with the fairer sex in the 80′s. He was a better batsman, but you are more devastating on under-prepared pitches with the ball. It pretty much evens up.
We need you as a player. It is probably the first time my generation has witnessed a "brownwash". It is the first time in a very long time that the Aussies are being subjected to the same humiliation they are used to meting out over the years. And you played a major role in the same. Heck, you got the best batsman of last year out five times out of six. Not too many bowlers have bunnies. And very few have one of the stature of the Australian captain.
The truth however is slightly different. We need you – but as a sounding board for our own failures. Somewhere, deep down, it gives us great satisfaction to blame someone for a failure. Never mind even if it is in cricket, which is supposed to be a team sport.
I wish you luck. And it comes from someone who genuinely feels for Indian cricket.
Respectfully yours,
A convertee