Ishant Sharma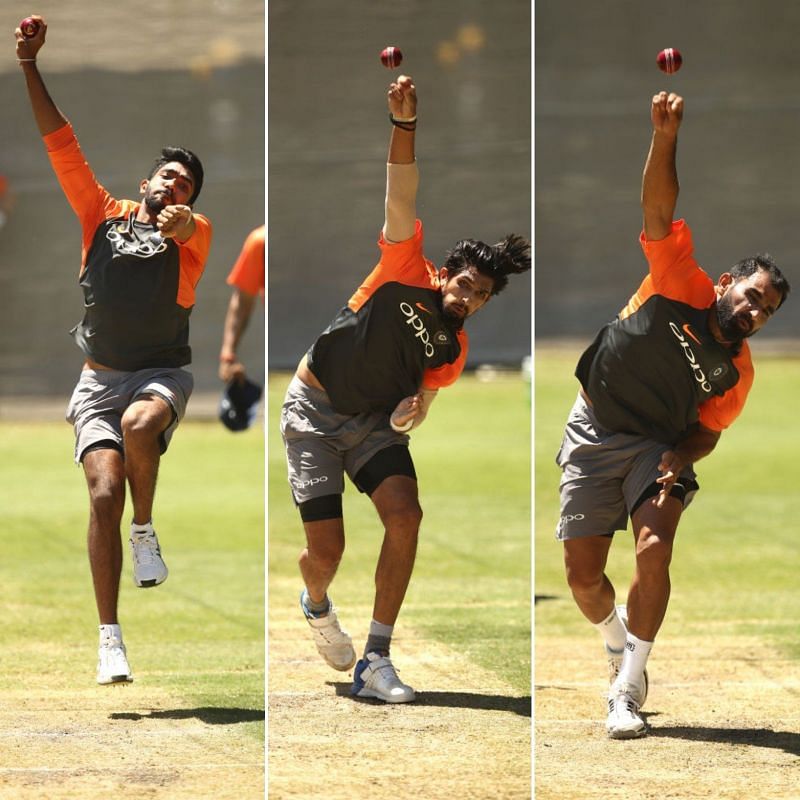 Ishant Sharma got things underway for India in the first innings as he sent back Aaron Finch in the first over for nought and almost repeated that in the second innings but he overstepped when he had Finch in his kitty. He kept the pressure from one end and ended up picking three wickets in the match.
Jasprit Bumrah
Jasprit Bumrah took his time at the start of the first innings as he conceded 24 runs in his first five overs. But, the moment he got his eye in, there was just one-way traffic as he bowled six consecutive maidens, kept bowling tight lines, piled up the pressure and ended up taking three wickets. In the second innings, he started on a positive note and picked six.
Mohammed Shami
Mohammed Shami gave away some easy runs in the first innings before he returned to clean up the Aussie tail on the morning of day three to give India a 15-run lead. In the second innings, he started off brightly as he had Marcus Harris and Peter Handscomb early in his spell and put the pressure on Aussies.
Eventually, he ended with five wickets in the match.