Australian coach talks tough with batsmen
818 //
03 Mar 2013, 21:40 IST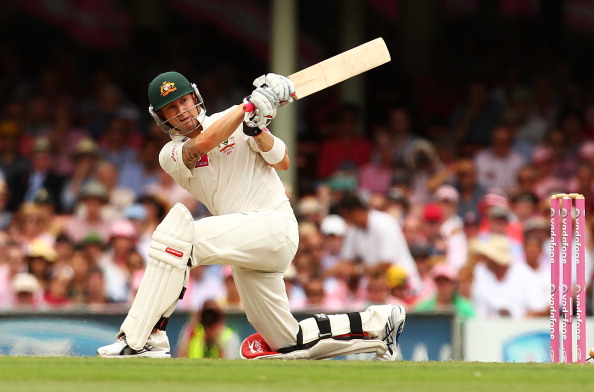 Hyderabad - With India taking complete command of the second cricket Test here Sunday, Australia's head coach Mickey Arthur did some plain talking to his batsmen and said he expected them to score big.
"We had a pretty tough chat with our batsmen this morning because we thought that probably they wasted a little bit of opportunity yesterday," he said after the second day's play at the Rajiv Gandhi International Stadium here.
Australian batting collapsed on the first day, at a score of 237 in the first inning. India responded strongly with 311 for the loss of just one wicket on the second day.
"I think it is a bit of bad luck. Bowlers worked tirelessly. It was really good first session but in the second session they start to dominate. They were both outstanding today," said Arthur while praising Murali Vijay and Cheteswar Pujara, who put on 294 runs for the second wicket without getting separated.
Stressing the need for big partnerships, Arthur said the batsmen should go beyond 20s and 30s and ensure that they don't lose wickets in clusters.
"Wade perhaps should have gone on a little bit. I am more worried about guys getting out into 20 and 30s," he said
Matthew Wade (64) lost his wicket at 208, triggering a collapse.
"Two-three days test match is left. We are backing up batsmen to stand up when they need to in the second innings," he said when asked how demoralizing it would be to lose the second consecutive test.
Arthur pointed out that only four Australian players out of the 16-man squad have come to India earlier. "We set out and spoke about this trip right at the start. I said you guys don't realize how hard it is going to be. You don't realize how hard it is to come to India and win it. Not many sides have done it before.
"You only understand how hard it is only when you go through it. I am hoping that our younger players pull up lot of experience from this and will come better and stronger," said the Australian coach who faced some tough questions from Australian media persons.
"It is very easy to ask us questions," he remarked while defending the changes made in the team that lost the first Test at Chennai.
Defending the axing of Nathan Lyon, the coach said the off-spinner has "technical issues away from the process of game" to work on. He, however, declined to elaborate.
"He had a couple of technical things that we wanted to work on a little bit away from the game but still being on tour which we've done and we are confident he will bounce back and come back really strong.
"We have put a plan in place. I don't want to go into what we are working on. There are one or two technical things plus we want him to get a little bit of confidence back."
"It doesn't mean we don't back him any more, we just think it was the right time after Chennai just to give him a little bit of a break," Arthur said.