BCCI's official website hacked by Bangladeshi fans
BCCI's official website, bcci.tv, was hacked by a Bangladeshi cricket fan after BCCI's push for revamp in ICC's governing structure
In an unusual turn of events, in what is being seen as a Bangladeshi cricket fan's way of getting back at BCCI for pushing for ICC's revamp, the official site of Indian cricket's governing body was hacked late night on 26th January.
As late as on 27th morning, the site was still under siege and hadn't been restored to normalcy at the time of publishing this report.
Broken links, enlarged texts and a message, "Hacked by Ashik Iqbal Chy" appeared on the homepage of bcci.tv.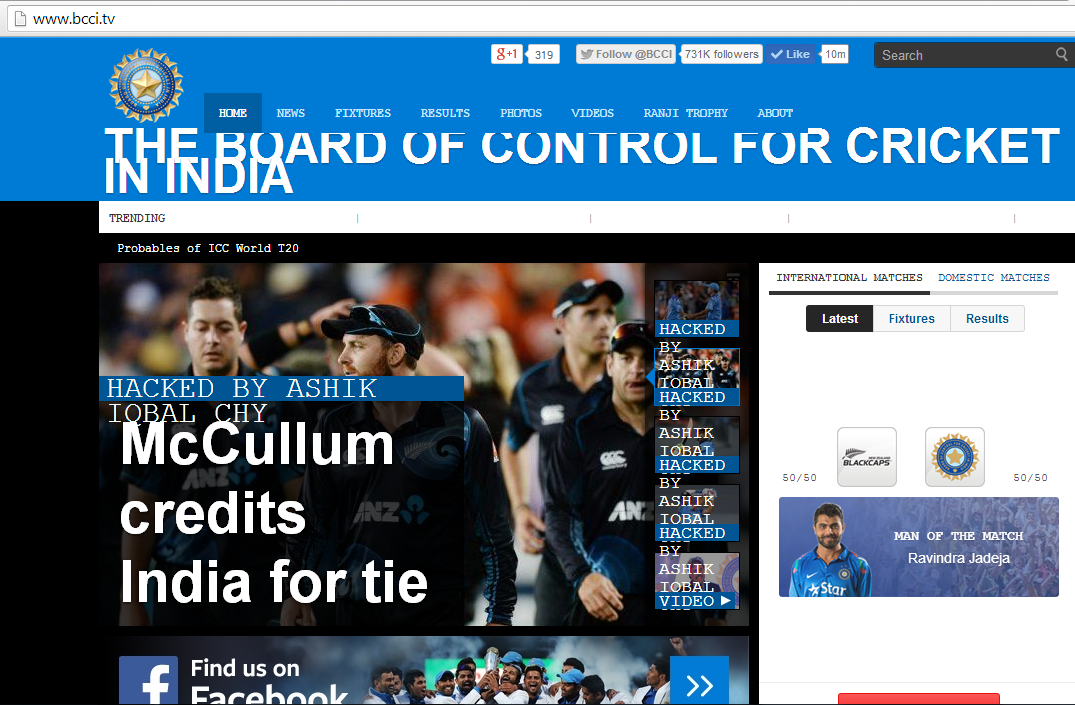 Many news articles on the website had only this message in the content: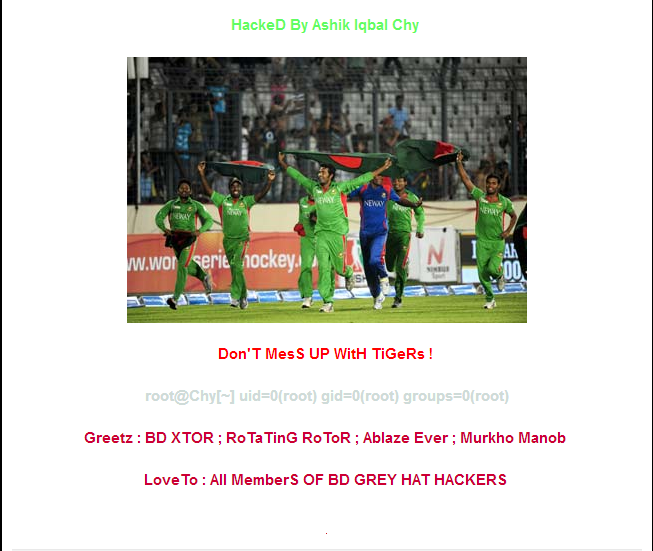 Some links on the site redirected to this FB page, where the admin has put links of the pages which have been hacked.
The reason behind this 'attack' on BCCI's website, on first look, seems to be the latest draft proposal which is creating rifts in the global cricketing world.
With BCCI demanding more control and monetary profit for the "big three" of cricket, i.e. India, Australia and England, the fate of cricket in smaller countries like Bangladesh, New Zealand and others is set to be left in the hands of these three, which is an uncomfortable situation for the rest of the world.
There have been protests recently in Bangladesh against this proposal too.
The draft proposal in question aims to shift the control of global cricket from the hands of ICC into the "big three", viz BCCI, Cricket Australia (CA) and England and Wales Cricket Board (ECB).
BCCI's working committee recently backed the proposal and also gave a veiled threat to boycott all future ICC events in case the proposal is not accepted.
CA and ECB, the two boards who had the power to defend this push by BCCI for more power and profit, have instead chosen to go with the flow and are also being criticised for not standing up the bullying by the cricketing powerhouse.
The draft proposal will be put in front of the ICC executive board on January 28 and 29, and will need approval of seven out of 10 full members to become a reality.
The Bangladesh Cricket Board (BCB) has itself taken a dodgy stand on this issue, deciding to take a final call based on how others react to this proposal.