Book Review: Sachin - Born to Bat
934 //
07 Dec 2012, 11:42 IST
Author: Khalid A-H Ansari and Edited by: Clayton Murzello
Published by: Jaico Publishing House
Pages: 199
ISBN 978-81-8495-300-8
Rs.450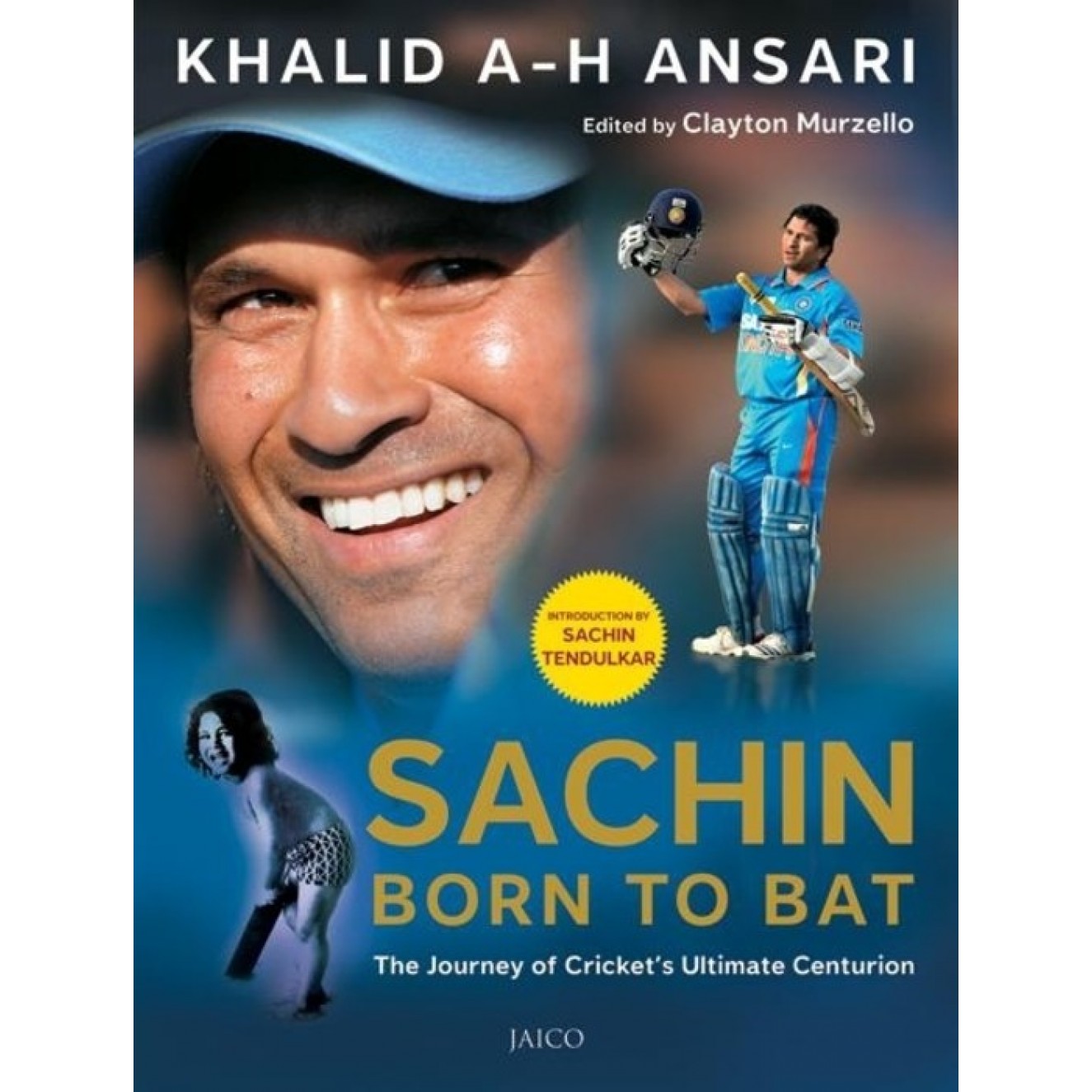 Sachin Born to Bat is a unique elegy written by veteran journalist Khalid A-H Ansari and edited by Clayton Murzello. It tries to dichotomize various facets in the personality of India's most revered batting maestro.
The book offers a bird's eye view of various facets of the champion cricketer Sachin Tendulkar. The Unique Selling Point (USP) of the book is the quality reportage by some of the finest writers- Harsha Bhogle, Ayaz Memon, Peter Roebuck , Ian Chappell to name a few. Anjali Tendulkar tells how her husband helps her with cooking at home and describes Sachin as a person.
Over the last two decades, Tendulkar has been a lynch-pin of India's batting. There have been quite a few memories etched in the cricket lover's minds. The photos taken by various agencies and some of the finest freelance photographers, in the book, take us through the memory lanes. They describe Tendulkar's "splendiferous" journey as a super human-being-from a wunderkind school kid from Shardashram to being the first cricketer to score hundred international hundreds.
A quintessential image of Tendulkar is seen in the way he answered some of the tough questions put forward by Mid Day's Group Sports editor, Clayton Murzello, over the years. From Tendulkar's first captaincy stint to the time when he won the world cup, we see the evolution of India's fortunes- but Tendulkar- the man remains the same. He answers all the questions with a straight bat.
Ansari's article about Tendulkar's 98 against Pakistan in World Cup 2003 is fantastic. It might give you goose bumps.
Some of Sachin's peers hold him in high regard. Matthew Hayden says, "I have seen God. He bats at No. 4 for India in Tests". Andy Flower describes two kinds of batsmen – one is Tendulkar while the second are the rest. Some of the other distinguished personalities talk about Tendulkar in the chapter "Perceptions".
In the end, Tendulkar's break up of runs in Test matches against all his opponents is given. This book is a must-read if you are a Tendulkar fan because you will surely discover something which you had never known earlier about the man who has been the toast of the nation for 23 years.