Book Review: When Cricket Was Cricket: The Ashes by Adam Powley
1.27K //
16 Sep 2013, 00:17 IST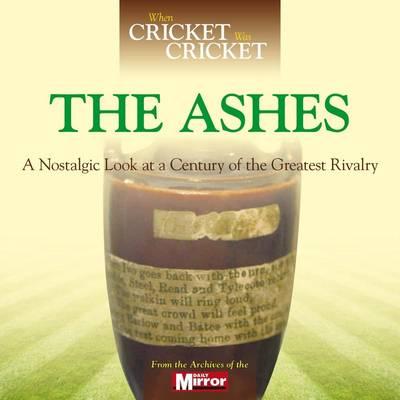 After forty years of reading cricket books of all shapes and sizes, it is quite something to come across one that has a collection of photographs that are previously unseen.
This delightful book from Haynes Publishing has some wonderful pictures of Ashes encounters from the nineteenth century onwards and each turn of the page is a joy. Whether it is C.B. Fry with a group of admirers, Jack Hobbs in his back garden or the Australians visiting a factory, this collection is quite special and is accompanied throughout by informative text.
Old photographs of Test match grounds are fascinating, while my personal favourite is of England legends "Tiger" Smith, Sydney Barnes, Frank Woolley and Wilfred Rhodes sitting together at a 1961 Test match. What tales those greats could tell…
A delightful coffee table book, or one for the side of the bed to dip into at will – this is well worth the money and is a fine addition to any cricket fan's collection. Adam Powley has done a very good job and the publishers can be proud of their efforts.
When Cricket Was Cricket: The Ashes – a Nostalgic Look at a Century of the Greatest Rivalry is published by Haynes Publishing and is currently available on Amazon at £16.25. It is also available through all good book shops.