Border-Gavaskar Trophy: 3rd Test, 3rd Day - Performers of the day
904 //
16 Mar 2013, 21:40 IST
Few things can match the appeal of a left-handed batsman in full flow. The third day of the Mohali Test match proved no less. Australia made the first few hours of play their own, a surprise to some, who expected the spinners to clean up the tail; not so much to the section of experienced Indian supporters who've seen many a tail wag against the Indian bowling. Invariably, India bounced back, like they have been doing all series long. A day that could have been shaped to the liking of one left-handed batsman was conquered by another. Here's a look at today's top performers: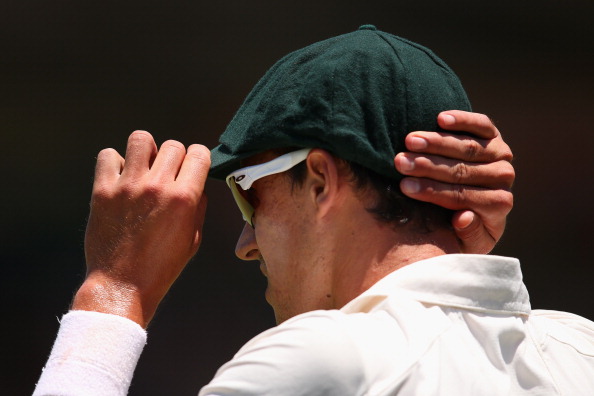 Mitchell Starc has come to be known as a lethal fast bowler in recent times, and his gigantic 6'5″ frame does no harm to that reputation – his figures of no wicket for 165 runs in three matches on this tour do. His contribution to the batting today, however, made it seem like he is unperturbed by any such stats.
Australia started the day at 273/7 and were given an allowance of an additional 50 runs or so by most critics, subject to a Steven Smith onslaught. The Indian bowlers seemed to believe the same. An attitude that contributed largely to the re-emergence of a traditional maxim: "Indians can't bowl against left-handers."
Mitchell Starc might have been allowed room to play his natural game by the Indians, but he still had to play it.  One of the many natural stroke-makers in the team, Starc batted with an air of authority, as his predominantly bottom-handed style made it look like he had played all his cricket in this part of the world. His aggression worked in tandem with his sensibility and reflected a mature cricketing mind, as there weren't too many slogs on display during his stay at the crease. Mitchell Starc put the advantage back in Australia's favour, and won them the first session along with Steven Smith. A good effort, during which the only time he looked uncomfortable was against the deliveries that led up to the one he nicked on 99. For lifting the Australian side to a competitive score and making the match look like it could be a battle, Starc makes it to this list.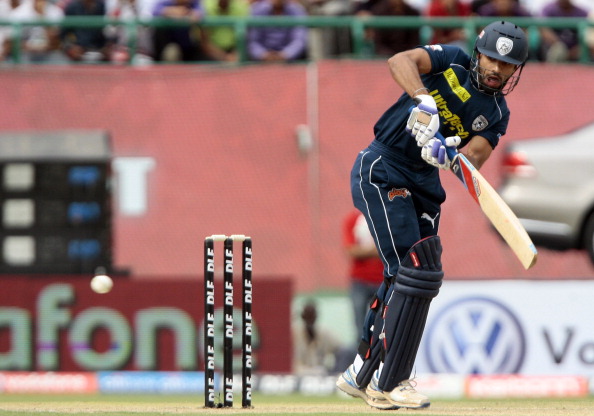 Dhawan's wait to break into the senior team after graduating from the Under-19s could not have been an easy one. But his raw intent from the moment he stepped on to the crease spoke in no uncertain terms about how much he had been waiting for this day.
Facing his first ball in the third over, Shikhar Dhawan emanated a sense of calm – possibly a product of all his years in domestic cricket – and didn't look flustered by any inroads Australia had made early in the day. He feasted on some ridiculously short bowling by the Australians early on in his innings, and bode his time till the spinners came on, after which it was a tale of when, where and how he wanted to score his runs. It cannot be said of many players, and certainly not of debutants, but Dhawan's innings was the most flawless one of the year so far: class combined with a fearless, almost reckless manner, that had the thought of comparing him to a certain Virender Sehwag lingering on a lot of people's minds.
Shikhar Dhawan seized his first opportunity, the entire day, the record for the fastest hundred by a debutant, and could well seize the game in a few sessions tomorrow. He dispatched 33 to the boundary and two over it to nail the multi-tiered Australian coffin shut; and earned the distinction – as if he didn't have enough – of being named the performer of the day.
Other important players: Murali Vijay - There's a risk of his effort being forgotten due to Dhawan's ruthless counter-attack, but Vijay calmly goes about his batting and has played an important role in putting his team in the driver's seat with his 85 runs.