Border-Gavaskar Trophy: 3rd Test, 4th day - Performers of the day
1.25K //
17 Mar 2013, 19:16 IST
India's dominance wasn't as forceful as it has been in the games prior to this one, but it trickled though enough to put Australia out of the third Test for good. Having begun the day with all ten wickets in hand and going at a rate of nearly five-an-over, they were expected to push on and make their advantage count. The Australian bowlers responded strongly, however, and picked up Dhawan and Pujara in quick succession to halt India's momentum. It was consolidation for India from there on and they did a good job of it till Australia kicked back again to pick four wickets with the second new ball. By the end of the day, it was yet another story of India possessing just that bit more quality than Clarke's side, who finished on 75/3 at stumps, still 16 runs behind India's lead of 91.
These were the players who made shaped today's script: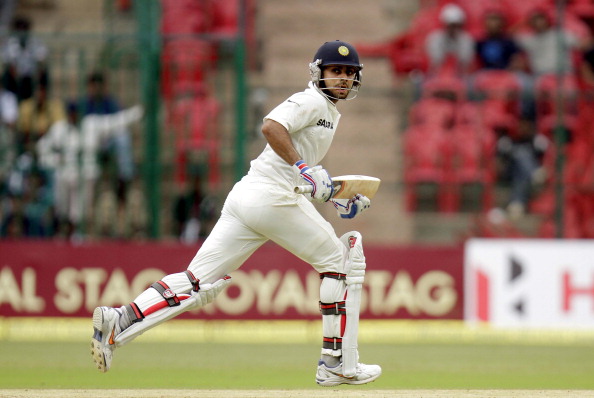 Virat Kohli walked out to the middle at the end of the Tendulkar-Vijay partnership that had restored order after Australia's flurry early in the day. India were only 24 runs behind at the stage and the impetus was on him and the others to ensure that it was converted into a healthy lead. However, the second new ball caused more problems than anticipated when the two wickets off the first over that it was used were followed by two more in quick succession, to reduce India to 431/7, with a lead of only 23 runs. With a thin lead and only three wickets remaining, India ran the risk of giving Australia nearly 50 overs of batting in the day to put the pressure back on them.
Luckily for them, Virat Kohli understood that the emphasis should be on playing time rather than on increasing the lead quickly. He went about this in calm and comfortable manner with the help of Bhuvneshwar Kumar and remained unbeaten on 67 after a little more than two crucial hours at the crease.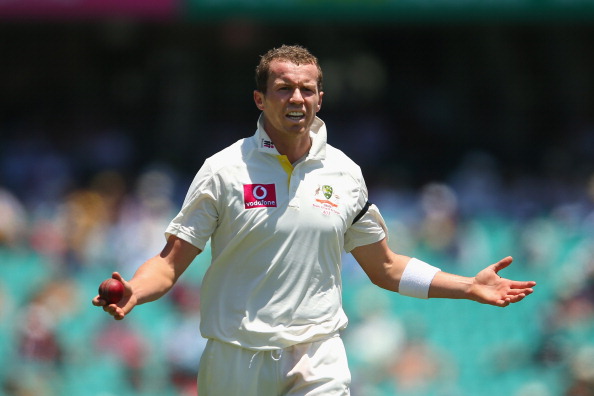 One sympathizes with Peter Siddle, who has bowled his heart out every time he has donned the Australian kit, for his lack of success on this tour. Having been trusted with the responsibility of spearheading an inexperienced bowling line-up, Siddle's performances have been disciplined and intense; the only things that have stood in the way of his are the lack of assistance from Indian tracks and his fellow bowlers.
He started the day off with a brilliant opening spell that was elongated for obvious reasons, and then came back with the second new ball to capitalize when a fellow Aussie bowler finally provided him with some assistance. Mitchell Starc's twin strikes were followed by characteristically tight bowling by Siddle, which resulted in the dismissal of two more batsmen and left India tottering dangerously after impressive batting displays by the opening batsmen. His next two wickets came nearly two hours later, owing to a strong rearguard effort by the Indian batsmen. He finished with a five-wicket haul and a well deserved one, at that.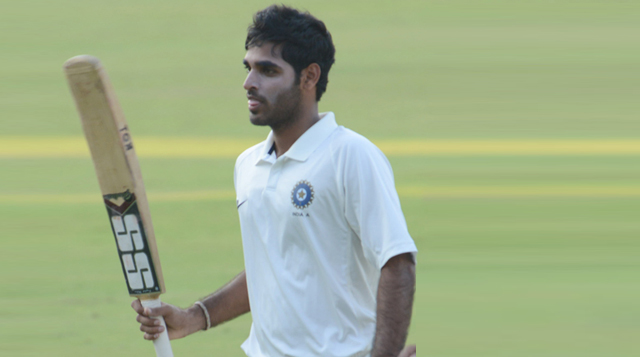 Bhuvneshwar Kumar played a dual role of the utmost importance to India's game plan today.
He came in to bat at the most dodgy crossroad of the day and played an important innings alongside Virat Kohli that bought India more time and eliminated the possibility of an Australian victory. In a repeat performance of the resoluteness he showed in the first Test, Bhuvneshwar Kumar stood tall against some fiery Australian bowling to lift India to a decent lead before he was dismissed, caught unfortunately down the leg.
He didn't stop there, however, and returned to strike in the first over with the wicket of David Warner to leave a thumping impression of a challenge on the Australian dressing room. After a change of ends, he was given an extended spell where he picked up the wicket of Ed Cowan under slightly suspicious circumstances. There was no suspicion when he cleaned Steve Smith up, however, with a classic swing bowler's delivery that pitched in the corridor and straightened to knock the off-stump out.
Other important players: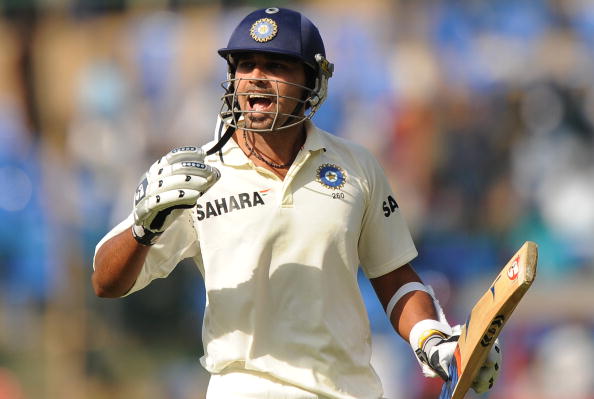 Murali Vijay - Once again, Murali Vijay played outside of his natural tendencies to draft a quiet little responsible knock that kept India steady after some early blows in the day.
Mitchell Starc - Starc's purple patch enjoyed an extended run when he picked up two wickets in an over against the run of play in the 2nd session today.
Philip Hughes - Phil Hughes didn't look one bit like a player with three Test centuries in all the innings leading up to this one, where he has gathered 54 runs at very quick pace and with some very impressive strokes.