Border-Gavaskar Trophy: 4th Test, Day 2: Performers of the Day
1.50K //
23 Mar 2013, 19:07 IST
Where the spinners, more specifically, Ashwin and Jadeja, ruled Day one of the fourth Test at the Feroz Shah Kotla, Day two was a motley display of superb cricketing skills on both sides. Australia resumed their first innings from their overnight score of 231/8 with James Pattinson and Peter Siddle at the crease and here's how the performers unfolded as the day progressed.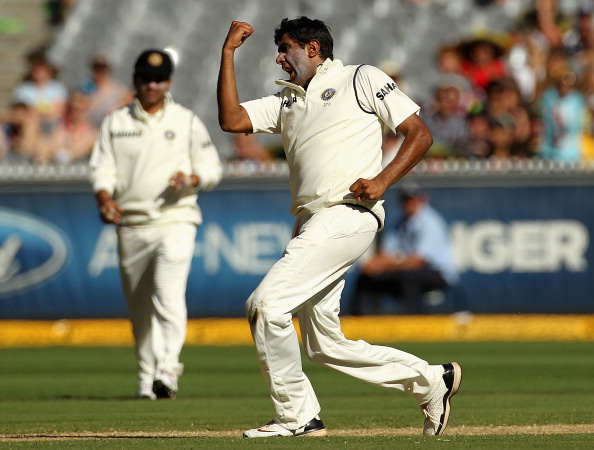 Ashwin has really emerged as the bowler of the series for India. To his overnight tally of 4 wickets for 40 runs, Ashwin added one more wicket – that of Peter Siddle's – with just 17 additional runs. His bowling statistics in the first innings emphasise his domination over the Australian batting order with inspiring figures of 34 overs, 18 maidens, 57 runs and five wickets at an economy of just 1.67 runs.
To substantiate his prowess with the ball, Ashwin was just as effective as a lower-order/tail-end batsman during India's batting. His crucial 44-run partnership with Jadeja helped to stabilise the Indian innings, especially after India lost the wickets of Vijay, Tendulkar and Dhoni at critical junctures.
Murali Vijay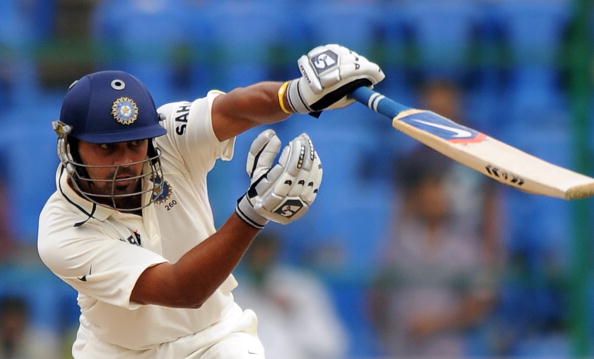 Murali Vijay's batting flamboyance has left all the other batsmen far behind in the Border-Gavaskar trophy. His consistency has provided a much needed boost for India at the top of the order and his maturity to allow his opening partners to take a more aggressive approach, whenever required, has helped tilt the balance in favour of the Indian batsmen each and every time they have come out to bat. Even in the fourth Test, Vijay's innings was constructed with patience as much as it was crafted with perfection. His 57 runs off 123 balls included just as much singles and doubles as they included boundaries. Generously allowing Pujara to take the front seat in the partnership, Murali Vijay was solid in their massive 108-run opening wicket stance. The pitch might be favouring the bowlers, but on Day two Vijay was successful in dictating terms on it.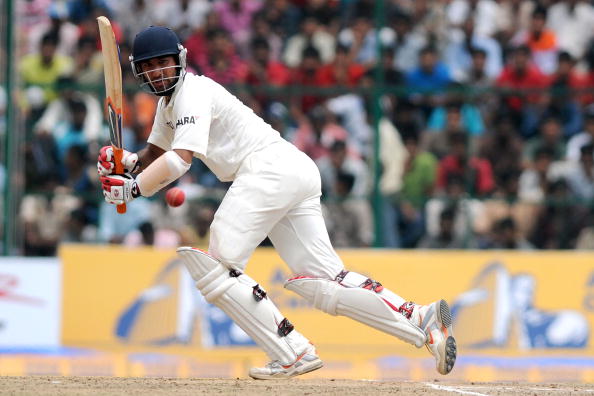 So far in the tournament, Pujara has come out to play at two different batting positions and has thrived irrespective of his position in the batting order. Opening with Vijay in the fourth Test, Pujara started a quick-fire onslaught upon the Australian bowlers. He cut and drove, took command whenever and wherever there was an opportunity for him to punish the ball and kept the scoreboard ticking. To put it even more assertively, if not for Nathan Lyon, Pujara would have definitely caused more problems for the relatively unchallenging Australian bowling attack.
Nathan Lyon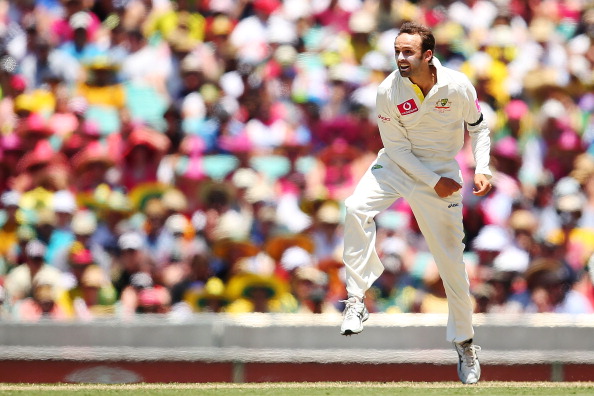 If Ashwin has been the first choice spinner for India all throughout this series, Nathan Lyon has almost been his Aussie equivalent, save for the 2nd Test. At the end of the day's play, Nathan Lyon's heroics provided Australia a much needed optimism as he picked five important wickets, giving away 94 runs at an economy of 4.24.
Lyon opened his wickets' haul by bowling Pujara while he was trying to defend, a similar dismissal to Siddle's against Ashwin when Pujara played for spin and the ball held its line to clip the off-stump. He then went on to deceive and successfully trap Kohli leg-before a couple of overs later. The prize wicket was however that of Tendulkar, who on the back-foot was trapped plumb LBW, while trying to fend off a beauty. Apart from Pujara and debutant Ajinkya Rahane, who was caught by Steven Smith in the leg slip, all of Lyon's remaining wickets were LBWs, with the umpires having no difficulties in giving the batsmen out.
Apart from these four, who were definitely the pick of the cricketing crop today, other valuable contributors included:
Ravindra Jadeja: His 43 off 49 deliveries was a much needed brace for the Indian batting order, preventing a lower-order collapse after the fall of Dhoni to James Pattinson. If the openers provided the start, Jadeja gave continuity to help India reach closer to the Australian target of 262.
Peter Siddle: His half-century and a vital partnership with James Pattinson enabled Australia to get to a respectable total after the midway crumbling of their batting order. Equally important was his wicket-taking effort against Murali Vijay, ensuring that India never regained the batting ease that their openers provided. Incidentally, Siddle also happened to be the second-most economical bowler in the entire Australian bowling line-up for the day, after Mitchell Johnson.