Border-Gavaskar Trophy - India's fast bowling could prove to be their Achilles' heel
983 //
01 Mar 2013, 21:40 IST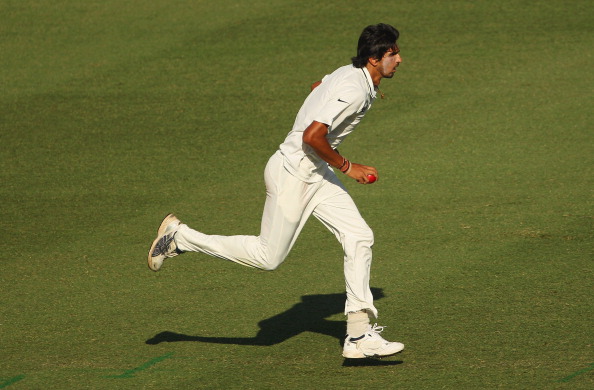 After an emphatic win in the first Test match against Australia, an air of confidence would be permeating through the Indian camp, as is also evident by the assured smiles we constantly see in the newspapers. However, as impressive as the result looks on paper, India's footing isn't as assured as it seems.
Picking twenty wickets in a Test match is no easy achievement, and to do it against a team of Australia's stature makes the feat all the more incredible in the eyes of the cricket enthusiast. India bowled the Aussies out on both occasions, leaving themselves with fifty runs to score, and almost an entire day to chase them. The peculiar feature of these wickets is this: each wicket was taken by a spinner. Twelve for Ravichandran Ashwin, five for Ravindra Jadeja, and three for Harbhajan Singh.
Exploiting a weakness is one thing, but being solely dependent on its effectiveness is a one way ticket to a pitch-black and bottomless ditch. By parading their spinners over after over, India are menacingly rushing into a corner, which will eventually give the Australians a solid chance to strike. Four Tests is a long duration, and it is naive to think the visitors will not learn from their mistakes.
India have a long and glorious history of failing to produce competent fast bowlers. We've given the world the greatest batsman of all generations, but the fast bowling department lacks credibility. When Ishant Sharma burst onto the scene, and before that Irfan Pathan, there were reasons to be optimistic, but time and its cruelty has sucked all of that out of us.
At Chennai, many could argue the pitch was tailor-made for the spinners to exploit, but James Pattinson's tiny bursts of exuberance were enough to stifle the top order. With that being said, the last time India played at the Rajiv Gandhi Stadium, Ashwin picked six in each innings to belittle the Kiwi line-up and lead India to a big win. Logically, going in with a gung-ho attitude and a handful of spinners should be the way to go at it once again, but the last time India agreed on this tactic, they lost their first home series in numerous years.
Playing it smart is India's next step. Drop Harbhajan and bring in Ojha, indeed. But beef up the fast bowling department as well. Sharma and Bhuvneshwar Kumar looked meek and useless with the red cherry in their hand, and Dhoni's decision to bowl Sharma in the 75th over and avoid bowling Kumar altogether in the second innings stands testimony to this.
You don't require pace to shake up a batsman, and we have endless examples of bowlers who did that and a whole lot more by just pitching it in the right areas, but that's the root of India's problems. Ishant Sharma and Ashoke Dinda staunchly refuse to bowl anything that isn't short, and Bhuvneshwar Kumar's nerves almost always overcome him. India don't have an express pace bowler, nor is there one on the horizon, but to make do with the resources they have, they need more competency on the field.
Right now, the utility of a fast bowler in an Indian Test team is only to bowl as long as the ball shines, and then hang around at third-man until the next innings starts. India need to push for a more telling start to their bowling innings, and with the way the current bunch of bowlers are bowling, add to that the humongous amount of media interest in the spin aspect of it all, that seems to be as likely as finding a talking chair.
India go into the second Test the more confident lot. But if the Australians are as good as they used to be, India are going to be in for a rough time in Hyderabad.