Both teams will approach Hyderabad with mixed feelings
648 //
01 Mar 2013, 20:34 IST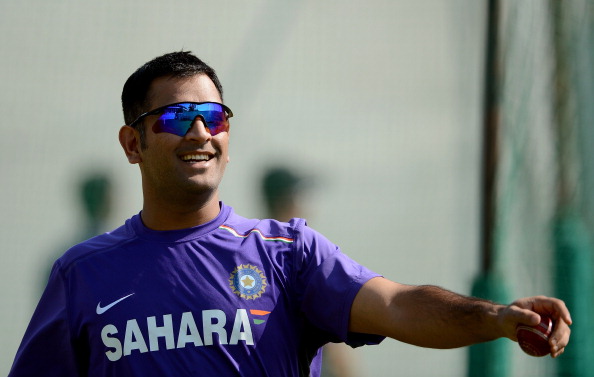 The Indian team comprehensively defeated the  Aussies in the first Test at Chennai with good performances from the team, especially Dhoni, who hit a double hundred, Ashwin who picked up 10 wickets, Kohli who scored a ton and the master who showed his class. But there are still some concerning areas for team India, the opening slot being one and Harbhajan's form being another. 'The Turbanator' was expected to fire on all cylinders in his 100th Test but he was overshadowed by some brilliance from Ashwin. Still, to say Bhajji was a disappointment would not be right as he did provide good support to Ashwin. Now with both form and records favouring Ojha, he is supposedly the replacement for India in the next Test. Since Ojha was the best bowler against England in the recent home series, much is expected from him too.
The next concern for India is the opening pair which yet again failed to put up a good show in the first Test. With Sehwag holding up one end and Gautam Gambhir dropped from the squad, Shikhar Dhawan is expected to play in the second Test as he has the  capacity to adjust and his style of play is also best suited to Tests.
But with the bowlers bowling well and the overall performance of the team being fairly good, all we can hope is that the rest will fall in place. And for India, winning will be the only proof that they are better than their opponents.
As far as the wicket is concerned, Hyderabad should be another spinner's paradise – Ashwin took 12 wickets against New Zealand in the last Test there in 2012 – and Australia are a young side in transition and struggle more against spin than England did. So there is a case for playing four spinners. So if Ashwin, Ojha, Jadeja and Harbhajan play together, it would be a difficult quartet for Australia to face. Also, Australia has never played a Test match at Hyderabad, which should be an advantage for India as they do not know the ground conditions. India scoring close to 500 in the last Test against New Zealand proves that the pitch plays well more often than not. Also, Ashwin recorded an economy rate of 1.87  and and an average of 35.48 in that Test, which makes him that much more special a bowler at Hyderabad.
Coming to the weather conditions, it is expected to be sunny all throughout the Test match.
Australia may also make some changes in their squad. Their bowlers, barring Pattinson, have been ordinary and that's the reason why they might also think of playing that extra spinner by dropping one of the pacers. Also, there needs to be a lot of thinking behind getting the batting order right, so that they can challenge the Indian bowlers.
Thus, with so much of reshuffling in both the teams and so much of anxiety about playing your best 11 on the field, a lot is expected and desired from this second Test at Hyderabad.