Captain Cook attempts rescue act
826 //
18 Nov 2012, 18:13 IST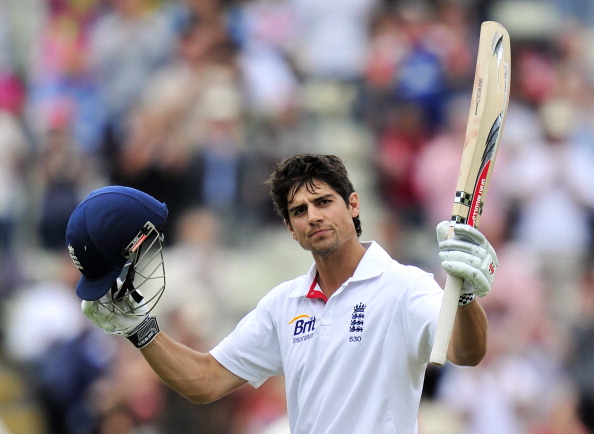 When Samit Patel was dismissed for a first ball duck, which left England 199-5 and seemingly heading for an embarrassing 4th day defeat, the notion that England would end the day with a very realistic chance of earning a draw was rather preposterous.
Well, 141 runs and no wickets later, preposterous has arrived at our front door. Leading the recovery has been Alastair Cook(who else), showing the kind of patience and resilience that has become his hallmark.
Cook will never have the elegance of Bell, the breathless strokeplay of Pietersen, or the power of Pollard. Instead, he has something much more valuable, the desire to score lots and lots of runs.
Cook has taken the Gooch mantra of, 'you've never scored enough runs' and made it his own. It was in complete evidence last year at home against India, his disappointment at getting out for 294 was evident (obviously some of which was down to missing out on his first triple century), he clearly wanted more. That is the hallmark of a truly great batsmen. Lara had it, Tendulkar has it, Sehwag has it.
Cook is not truly great yet, I emphasise. At the relatively young age of 27, he has already played 83 Tests, scored over 6000 runs and racked up 20 centuries. He is on track to blitz every England batting record there is. In his short career so far, he has risen to every challenge he has faced.
Making his debut in 2005 here in India, he made 60 and 104 not out. Perhaps his biggest challenge came in 2010, as he had endured a torrid time all summer against the Pakistani seamers. He was under immense pressure for his place and there were calls from all corners for him to be dropped for the Ashes. He responded by crashing a spectacular century in the final Test of the summer to secure his place on the plane to Australia.
What came next, no one would have expected. He mercilessly accumulated 766 runs in the 2010/11 series and broke all manner of records in the process. Cook still has at least a decade of cricket left in him, if the burden of the England captaincy doesn't drag him down like so many others before him.
He certainly isn't showing any signs of burden though. In the 3 Tests he has captained so far, all in the subcontinent, he has led the way with a century in each. Cook is well respected and well liked in the England dressing room, he is intelligent and has all the attributes to make a brilliant England captain.
He can make an early statement by continuing to blunt India tomorrow and save England from the jaws of certain defeat.