Chris Cairns rejects accusations of match-fixing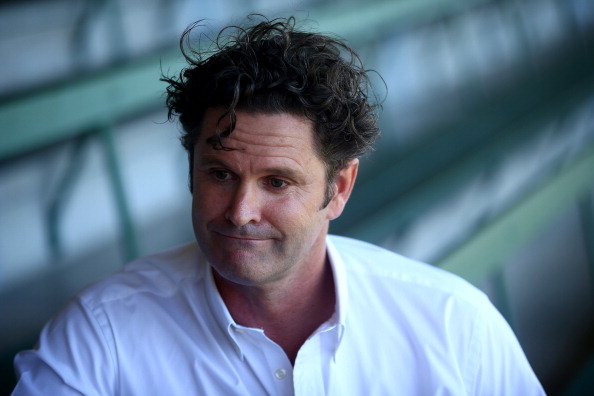 Wellington – Former New Zealand skipper Chris Cairns has rejected charges that he was the Player X and cricket hero alleged to be the match-fixing ring leader in the evidence given by his former team mates to International Cricket Council (ICC) investigators.
"I totally reject the allegations against me and I will prove this. However, I think it is very dangerous to try to do this through the media and court of public opinion, where it is impossible to present all the information and facts," Cairns said in a statement to Stuff.co.nz.
"I am, therefore, committed to concluding my interview with the Met Police as soon as possible and will work through the proper channels to, once again, prove my innocence.
"I just ask people to remember that, as yet, the ICC have still not so much as interviewed me and that what is circulating in the public domain is barely one side of the story. There is a long journey ahead," he added.
British newspaper Daily Mail reported leaked versions of testimonies given by New Zealand skipper Brendan McCullum and former Kiwi batsman Lou Vincent to ICC's anti corruption and security unit (ACSU).
The UK daily didn't reveal the identity of the player named by McCullum and Vincent but the New Zealand Herald claimed that Cairns had been named in testimony to the ACSU.
Cairns said McCullum and Vincent's testimony to the ACSU was a complete lie if they had named him as the Player X.
"I am aware that former cricketer Lou Vincent and current New Zealand captain Brendon McCullum have made a range of allegations against a cricketer dubbed Player X," Cairns said in the statement.
"It is well known that the ICC/ACSU has been investigating allegations of corruption and my name has been linked by others to these allegations. I am being asked whether I am Player X. Based on the limited information I have received during this investigation, I believe it is being alleged that I am that player. These allegations against me are a complete lie," he added.
Cairns said he had repeatedly requested the ACSU to produce copies of statements made by Vincent and McCullum but was denied.
"They decline to do so but seem happy to leak information to the media which they deny to me. As for Lou Vincent he appears to have confessed to match fixing in respect of games played in numerous countries around the world, most of which I have had no connection to. He is in a desperate position. He faces potential prosecution and in trying to negotiate a plea bargain he appears to be willing to falsely accuse me of wrongdoing.
"As for Brendon McCullum I have no understanding why he would say the things he is alleged to have said. To be clear, I have never approached Brendon, or anyone else, about match fixing or any other improper activity. I am doing everything I can to get to the bottom of these allegations," he said.