Cook, Compton and Trott - Solid, not spectacular
1.22K //
15 Mar 2013, 10:08 IST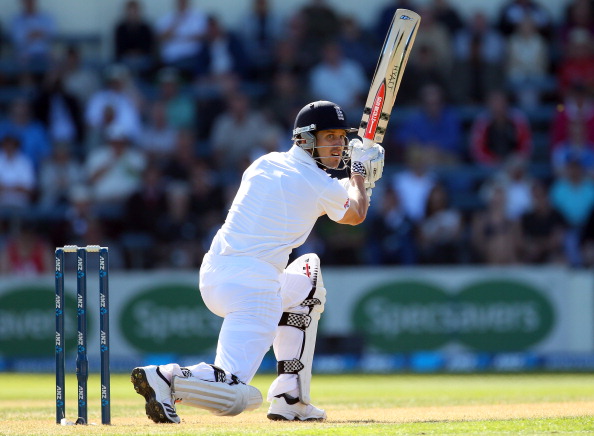 Graeme Swann once remarked that England's top three of Alastair Cook, Andrew Strauss and Jonathan Trott was the dullest in international cricket. Of course, as always, Swann's comments were made in jest.
With the recent retirement of Strauss, one might have hoped that the start of England's innings' might be injected with a touch more urgency.
Nick Compton clearly isn't one of those people. During his debut tour of India, Compton displayed an aptitude for grinding out an innings, without managing to go and make a commanding score. He has addressed that issue in New Zealand.
An impressively calm maiden Test ton was crucial in England saving the game in the last match, whilst he has laid the platform for an England win in this game. His double century stand with Trott yesterday has set things up very nicely for England's more extravagant batsmen, in the shape of Kevin Pietersen, Ian Bell and Matt Prior.
Compton will never set the pulses racing. During his, admittedly short, Test career to date, Compton has accumulated his runs at a strike rate of 35.05. That's Geoff Boycott territory.
Now, let me get one thing straight. I am not condemning the rather attritional nature of England's top three. I am a staunch defender of Test cricket and it's often, shall we say, meandering nature. Put me in front of a telly with England desperately trying to bat out the final day against a army of spinners, on a crumbling surface, and I am a happy man.
Despite Compton displaying the authority that has perhaps been missing up to this point in the Test arena, it still took him 230 balls to score his 100 runs. Staunch in defence, a happy leaver of the ball, with extravagance kept to a minimum. He is certainly no Pietersen.
The thing is, England don't need him to be, or Cook, or Trott. As Australia have proved with the rather more dashing David Warner and Phil Hughes in their top three, urgency at the top of the innings is a difficult beast to tame.
Even Virender Sehwag, the most successful marauding opening batsman ever, has struggled when faced with conditions rather more tricky than the home comforts of India.
Test cricket is a war of attrition. Battles are won over five days, not five minutes. The patience shown by Compton might turn off some non-purists. Admittedly, the thought of watching him and Trott bat for an entire day doesn't get my stomach fluttering with excitement. However, at least they are capable of batting all day.
With his second hundred in as many innings, it looks very much like Compton will be opening the batting for England in this summer's Ashes series. If he, Cook and Trott can blunt Australia's battery of pace bowlers for a day, I'm sure we can forgive them for sending a few people to sleep.
At least ,we won't be as bored as Swanny!