The world of internet can be unforgiving for cricketers and politicians alike as every action of theirs is now carefully scrutinised and a ready judgement is passed on them. The internet has given everyone a position to voice his/her opinion. The result might not always be a happy one as some cricketers know by now.Bad performances are no longer overlooked as tweets, posts and memes on social media proliferate targeting them repeatedly. While some of them are in poor taste, some are absolutely hilarious.Let us look at 5 most trolled cricketers in the world right now.
#5 Kamran Akmal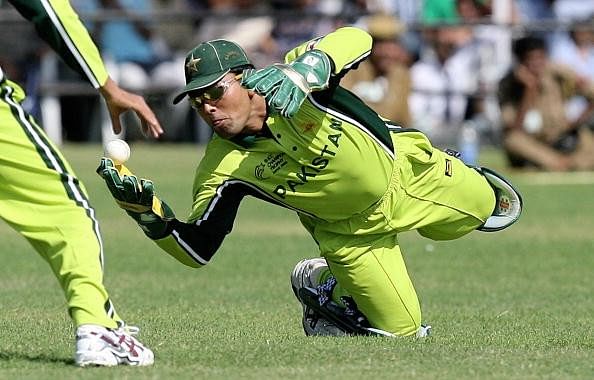 There was a time when Kamran Akmal was touted to be the next big thing in Pakistani cricket. Akmal and Dhoni were continuously compared to each other and some commentators even said that it would be fascinating to see who between them would go the distance.
Almost a decade later, Akmal's performances have fallen well short of expectations and he is considered by many to be another classic case of talent having not been done justice to. And it is not just Akmal's poor performances with the bat that have let him down but also his ordinary wicket-keeping.
The Pakistani keeper's bad outings behind the stumps have elicited severe criticism from one and all. His dropped catches have turned him into a butt of many jokes and he has been dubbed as 'Butterfingers' by many. Akmal was ultimately dropped from the side for a series of bad performances.
Akmal can't even catch cold.

— Arvind Kejriwal (@Being_Humor) March 1, 2015
Akmal should give up wicket keeping and become a polio agent to give drops in Pakistan.

— EngiNerd. (@mainbhiengineer) March 1, 2015
Akmal Dropped again..For pakistan only akmal is performing his role consistently in this World Cup. #PAKvZIM

— SILLY POINT (@Sarcaism) March 1, 2015
#4 Shahid Afridi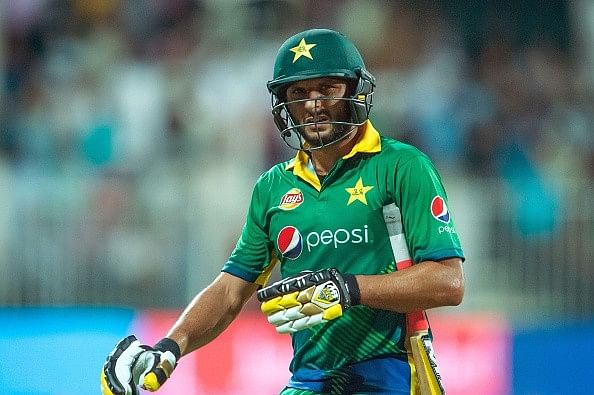 Shahid Afridi was once widely considered to be the most destructive batsman on the planet. His ODI century off 37 balls was the fastest in limited-overs cricket for a long time as many wondered if this record would ever be broken. But times have changed. The record has been bettered quite a few times now and Afridi is no longer the batsman that he was.
For a long time now, Afridi has been making his way into the Pakistani team as an all-rounder and comes into bat lower down the order. Even in T20s, the only format in which he plays now, Afridi even for all his experience is far from being a reliable batsman.
Afridi's irresponsible stroke-play without taking the condition of the game into consideration has often put his team in trouble. Though one of the most loved cricketers, fans have naturally vented their frustration with Afridi and repeatedly trolled him for not spending too much time out there in the middle.
#PakvsZim Pakistan is carefully and painstakingly building a platform for Afridi to come and fail.

— Ramesh Srivats (@rameshsrivats) March 1, 2015
Shahid Afridi should be forced to wear number 0 on his shirt for all remaining games, fitting tribute on his career for Pakistan #MostDucks

— Nadir Daman (@nadirdaman) March 1, 2015
Very rude of Afridi to not even stay till Zimbabwe players can finish singing 'Happy birthday to you...' #PakvZim #CWC15

— Fake IPL Player (@_fakeiplplayer) March 1, 2015
#3 Ishant Sharma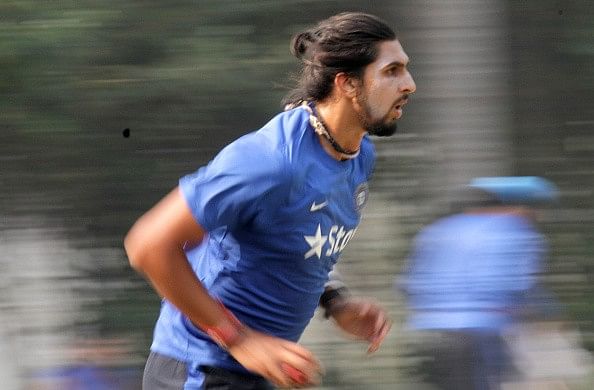 Indian bowlers have historically been the butt of many jokes of fans all over the world. Ajit Agarkar and Ashish Nehra have been, in the past, at the receiving end of the wrath of cricket lovers in India for their lack of discipline while bowling. And Ishant Sharma seems to have the unenviable task of shouldering that mantle now.
The lanky Indian pacer was widely praised for his dream spell to Ponting in the series Down Under. But Ishant Sharma has not been able to maintain that level of consistency and found himself in and out of the team of late. On quite a few occasions, he has leaked runs in the slog overs and became the worse scapegoat when India lost.
Endless memes targeting Ishant have been all over the internet ruing his propensity to give away runs. His recent bust-up with Dhammika Prasad during the Test series in Sri Lanka left people laughing at him. Even his new ponytail hilariously elicited comparisons with Shahrukh Khan and trolls began calling Ishant the new "Don".
Ishant Sharma has more No-Balls than wickets in his Test Career. #BelieveItOrNot pic.twitter.com/j7y5FDxd1h

— Troll Cricket (@TrollCricket3) September 18, 2015
Undertaker after taking slimming capsules. pic.twitter.com/vPSin9YhyD

— pinku mastani (@LEDtvn) September 1, 2015
Daya's reaction when told about Rohit Sharma's Arjuna Award pic.twitter.com/tmYwdcFz4z

— The-Lying-Lama (@KyaUkhaadLega) August 29, 201
#2 Rohit Sharma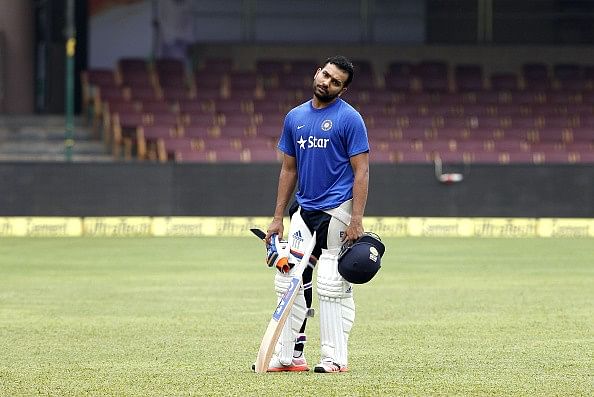 Rohit Sharma has been one of the best and consistent limited-overs batsmen for India over the last couple of years. But despite having been given his fair share of chances in Tests, Sharma is yet to prove himself as a Test batsman.
His continuous run of bad form and yet his inclusion in Tests has made him the butt of many jokes. When one sees him putting in commanding performances in ODIs and T20Is where he takes bowlers to the cleaners, it is baffling to see how he struggles to put bat to ball in Test matches.
He has also tried to hit out of trouble on many occasions in Tests and has been cheaply dismissed in the process. Some fans have ignominiously dubbed him as 'Maggi man' as he often does not last more than two minutes at the crease in Tests. A plethora of funny memes and tweets have often broken the internet every time he got out cheaply.
I Started typing a Tweet when Rohit Sharma into the Crease... Before I could complete Oh! No!! He is Out #WelcomeBackMaggiSharma #INDvSA

— Irshath Hameed (@IrshathH) December 5, 2015
Rohit Sharma was confused whether to use odd car or even car, so got out on Zero.

— EngiNerd. (@mainbhiengineer) December 5, 2015
Rohit Sharma gets out faster than you can say "Rohit Sharma"

— the aalsi indian (@aalsidesi) December 5, 2015
#1 Ravindra Jadeja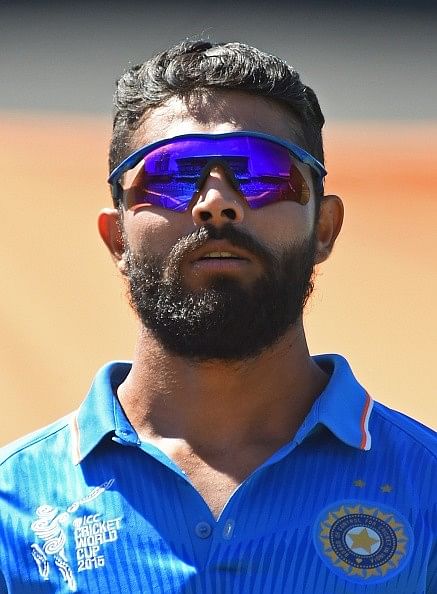 "When Sir Jadeja wants to play, the stadium comes to his house." This is just one of the countless troll posts on the Indian bowling all-rounder Ravindra Jadeja. Jadeja's is a weird case - he is not trolled for poor performances alone but trolled just for the sake of it.
If there was a cricketer whose destiny was to be trolled forever, Ravindra Jadeja has to be it. One can spend days surfing the internet and yet will not be able to exhaust the troll posts on Jadeja. When he fails to do well he is trolled as badly when he puts in a match-winning performance.
Jadeja is also routinely made fun of by his team-mates including the limited overs skipper MS Dhoni who has trolled him time and again from behind the stumps. All of this is done in good humour because, despite inconsistent performances, he is not hated by the fans.
Wen sir jadeja drives his jeep, his jeep remains still and road moves and wen he goes in to bat the pavillion moves to the wkt

— Mahendra Singh Dhoni (@msdhoni) April 9, 2013
Sir jadeja doesn't run to take the catch but the ball finds him and lands on his hand

— Mahendra Singh Dhoni (@msdhoni) April 9, 2013
God realised RAJNI sir is getting old so he created sir ravindra jadeja

— Mahendra Singh Dhoni (@msdhoni) April 9, 2013