Cricket Rewind 2012: Five Best Bowlers
1.59K //
28 Dec 2012, 01:06 IST
As fashionable as other forms of cricket are, test cricket still holds its place of honour amongst their ranks. The pristine white uniform, the meticulous planning by the selectors, the attention to the smallest possible detail by skippers and the achievement earned over five – at times, even lesser – days of giving it all on the field; test cricket is indeed what it's called – a test of mettle, patience and more than anything, of endurance.
And this is probably the reason why every cricketer aspires to don the test-playing hat for his country. Be it batsmen or be it bowlers, being a part of the team's test squad is the ultimate feather in a cricketer's cap; no matter how great he might be in the other versions of the game.
2012 brought its share of excitement to the test cricket front. Newer test players emerged while certain beloved older ones departed the game for good. There were upsets and there were promises brokered. Broken records in the midst of new ones that went on to reshape the game; the 2012 test cricketing season laid it out all on a platter for the world to marvel.
It's somewhere in this context that the player ratings come in. One of the trickiest challenges, rating a player according to his performance means impartially considering statistics, permutations and combinations while overlooking personal favourites and choice.
Overlooking this classic conflict between mind and heart, five such bowling whizzes have been listed out. Their selection doesn't however mean that the rest were unworthy of a mention, but simply that in rather than choosing between excellence and consistency, the chosen ones were those who blended the two facets admirably.
5. Peter Siddle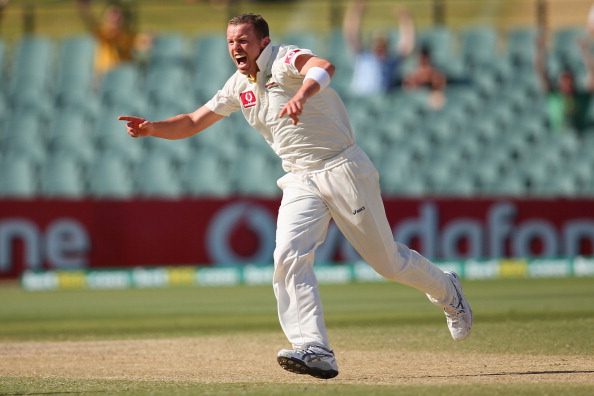 Australian cricket may not be as shining as it was a few years ago, but Aussie cricketers haven't lost their feel for the game. Take Peter Siddle for example. Debuting with a flourish against India, nearly five years ago, Peter Siddle's talent has often gone unsung and overshadowed – either by injuries or by his team's otherwise mediocre performances. 2012 however was a different story for the Victorian cricketer, who burst into the season's test playing ranks with impressive performances.
With a formidable season opening starting against India that saw him pluck apart a lack-lustre Indian batting order, Peter Siddle went on to substantiate his place in the Aussie squad with a much-needed brace against South Africa. Currently against Sri Lanka, the pacer's performance seems to be giving the right answer to the visitors, who seemingly are a threat to an already fragile Australian test team. In just 35 tests, Siddle has picked 135 wickets, with best bowling stats of 6/54 at an average of just over 28 runs. Keeping in mind the upcoming Ashes series, Peter Siddle's contribution would matter the most as Aussie selectors try to pick the best possible team to regain that prestigious urn.
4. Rangana Herath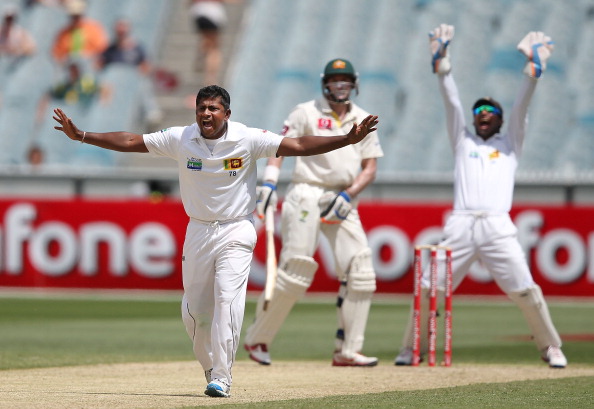 The Sri Lankan's name is a mouthful; just as plentiful is his bowling haul for 2012. Although called a spinner, Herath's bowling abilities have more to do with his aptitude to camouflage the ball better than his other spinning peers. So far this season, Herath has been the pick for the Sri Lankan bowling – especially on foreign shores – with a haul of 60 wickets at an average of slightly over 20 runs, and just one more test remaining in the year before the countdown starts to new beginnings.
3. Saeed Ajmal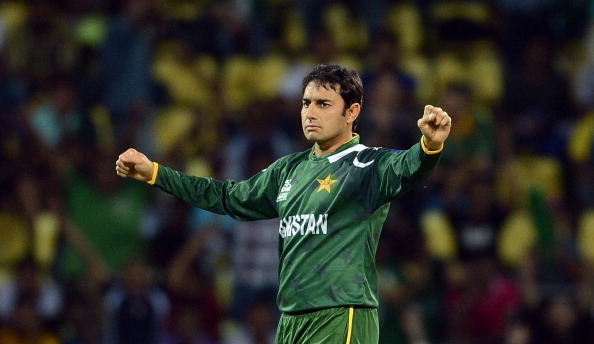 Pakistani cricket has seen far better days than the criticisms and scepticisms plaguing it presently. But however muddy its present cricketing status might be, Pakistan has never been short on talent. Saeed Ajmal is yet another such talent, with a rich domestic cricketing history behind him. Debuting just three years ago on the test playing circuit, Ajmal's bowling aptitude has been constantly marred by doubts about his bowling actions, even though the international cricketing bodies have given him the all-clear.
2012 however has proven to be a stand-out for the 35-year old, who pocketed his best test match figures of seven wickets for 55 runs against England in their season opener at UAE. For a depleted Pakistani bowling arsenal, which once boasted of spinners like Abdul Qadir and Mushtaq Ahmed, Ajmal's success does indeed bode well as the team tries to stage a comeback throwing back all the past allegations and scandals.
2. Vernon Philander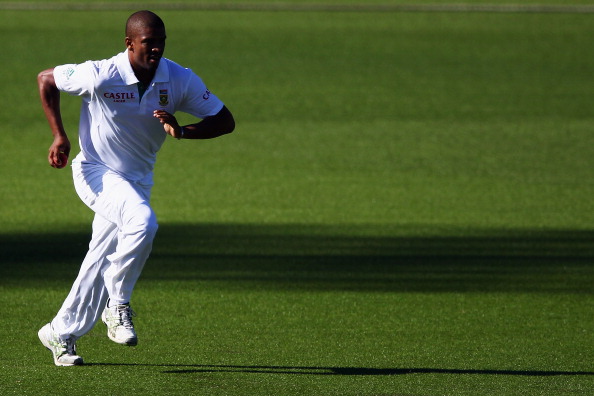 For someone who debuted in the test circuit merely a year ago, Vernon Philander is a player to watch out for. Philander's contribution in the longer version of the sport has been emphatic and the dominance of South Africa in Tests can very well attributed to this all-rounder's presence. His best test figures of five for 15 came against Australia in his very first match, played at Cape Town back in the autumn of 2011. In the 12 test match caps that he has donned for the Proteas thus far, Philander has captured seven five-wicket hauls and two 10-wicket hauls, making him one of the best talents that the luck-starved nation has seen in its infamous cricketing history.
1. Dale Steyn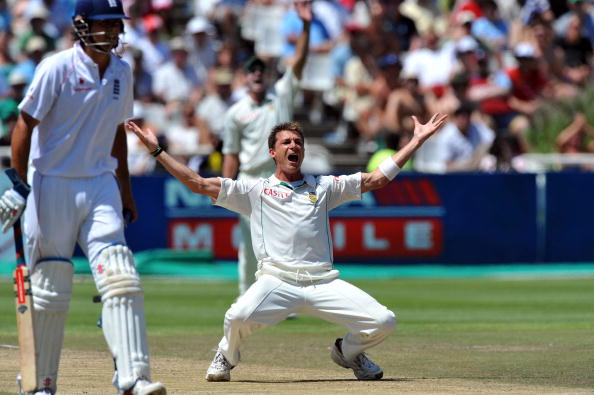 Arguably the world's best fast-paced bowler in present times, Dale Steyn rightfully takes his place as the world's top-ranked test bowler. Combining accuracy with speed with just the touch of flair and elegance, Steyn has gone on to become one of the wizards of the bowling sphere in international cricket today. Successfully emerging from his own shadows, Steyn has more than convincingly retained his place among the rankings' books, even as many of his contemporaries try to search for the ever elusive form, line and length.