Dealing with a Cricket Addiction Patient (C.R.A.P)
1.12K //
06 Dec 2012, 09:16 IST
In July 2012, on the occasion of the 14
th
anniversary of India's famous victory in the Singer Akai Nidahas Trophy at Colombo in 1997-98, Indian scientists began conducting a series of experiments on people who watch every single match of team India and remember every fine detail. We are not referring to those who remember all of
Sourav Ganguly
's centuries against non-Test playing nations; we are talking of those who even remember every single occasion when Ajit Agarkar conceded less than 5 runs an over in a match in which he bowled at least 7 out of a maximum of 10 overs.
Scientists have revealed that those who have been largely untouched by the gentleman's game, majority of whom are women, do indeed live in the real world. And they have been the biggest victims of Cricket Addiction Patients (C.R.A.P).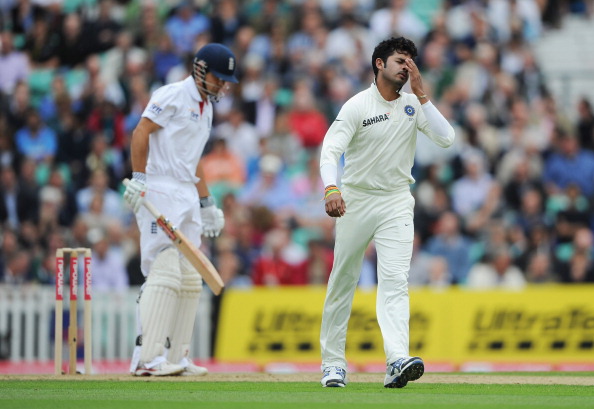 Says Purvi Ranganathan, who recently helped her partner come out of the closet and admit to his C.R.A.P problems,
"I take complete responsibility for Sundar's C.R.A.P. condition. I went wrong in many ways as a wife – worked hard day in and day out, nights even and sometimes over weekends too. I cared too much for my young family, took my feelings out and left them at home so that when Sundar was not busy hurting them, at least he could play with them and entertain himself. I'm guilty of all that and more. But what I did overlook was his obsession for the bowling action of his state-hero, Sreesanth. Seriously, I never saw it coming."
 According to Purvi, Sundar spent the day memorizing the bowling figures of Kerala's legendary fast bowler ever since the great man bowled out
Sachin Tendulkar
in a NPK Salve Challenger game between India Red vs India Green at Indore.
Scientists suggest that the non-cricket-watching population, a dying breed thanks to the popularity of
IPL
, is known to be very hardworking, trying to understand the complexities of the life they live, and also of cricket which has affected several male members of their family.
It appears that the C.R.A.P victims also tend to compare arbitrary statistics of famous cricketers across generations and indulge in a time warping exercise of putting together fantasy teams and then arguing for countless hours over their individual choices. Sample this –
"Macha, I think the Sri Lanka all-time XI has to feature Roy Dias and Arjuna Ranatunga. (turning teary-eyed) Watching them stealing singles off Indian outfielders was very reminiscent of Gregory Peck and Audrey Hepburn stealing a kiss after that dip in the pool in Roman Holiday. Aha! Whattey style I tell you! (sips Leo filter coffee) Compared to them, Sangakkara and Jayawardene playing their reverse sweeps and inside-out shots to long off is more like listening to Justin Beiber. Very repetitive, I tell you."
According to Dr Abhijit Singh Paswan, programs are being set up all over the country to help these addicts realize the fact that cricket is not just a game, but also something else, like an irritating insect for instance. "If you make a mental association of cricket with something uncomfortable, a C.R.A.P. victim will respond to it by zoning out of his cricket world immediately and getting back to life." For instance, if Chanderpaul's batting reminds Sitaram Punj of the crab on his dinner plate that was still alive when he attempted to eat it, he'd immediately turn off the television and brush his teeth. Or if Rahul Sanghvi's bowling reminds him of the time he was forced to endure an 8-hour drive holding a full bladder, he'll just close the Cricinfo tab at work and go take a meeting with that pissed off client.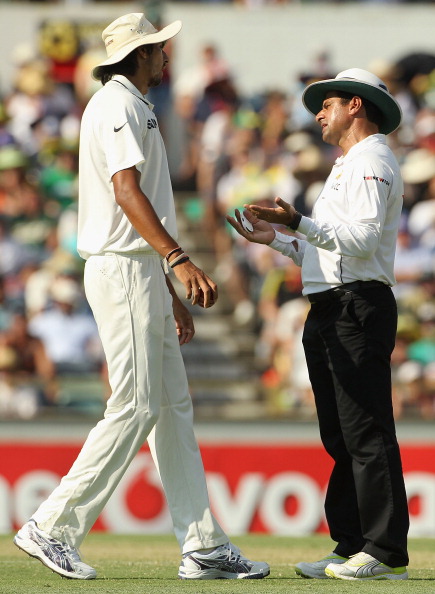 However, if you do want to help victims out of their misery, you'll have to join him and watch a match, wait for a reaction of extreme disgust from him, and then remind him of an incident that was far from memorable for the victim. For instance, if Aleem Dar turns down an appeal from
Ishant Sharma
, remind the victim of the time when he was rejected by every single girl in his first year of Mechanical Engineering at B.A.I.T.S. (Short for Bokissam Ananthapadmanathan Institute of Technology and Science). If you see
Zaheer Khan
dropping a dolly, remind the victim of a time when he dropped the hot sambar on his sports uniform of striped T shirt, white half-pants and Carona canvas shoes. When you see Ashish Nehra going down with an injury to his…you get the drift.
It's not going to be easy, but it's worth the effort. Until then, you'll have to hear him rattle out the ODI scores of Dinesh Mongia in the ODI series against Zimbabwe in 2001-02. Be patient.