Do the cricket governing bodies care?
674 //
27 Nov 2012, 14:52 IST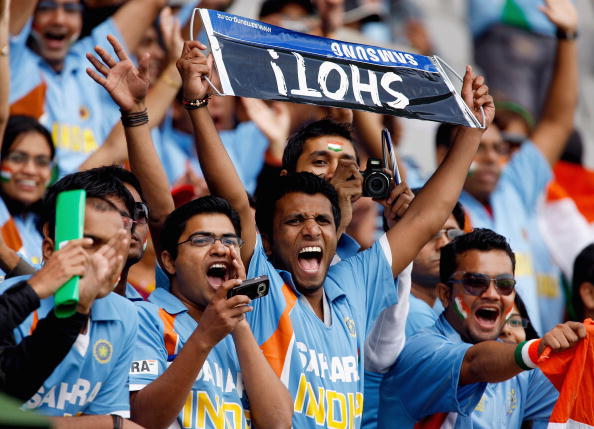 Most sports fans would love to be  as close to their favorite action as possible and will be delighted to have a comprehensive coverage of events they themselves cant visit. Since the advent of HD versions of sports channels that deliver sports broadcasts in the most stunning of ways to the persistent efforts of broadcasters to have a team that connects with audiences, one wing of the sports ecosystem is certainly making efforts to keep us fans happy.
With cricket easily being the most followed sport in India, broadcasters have certainly realized how big brand cricket is and for years now have engaged in trying to bag contracts to broadcast the best events of the game. With cricket dedicated channels now on the menu, broadcasters have the apparatus to cash in as and when the opportunity arises. Hence commercially, cricket seems to be in good hands.
But what about the governing body for cricket in India? Has the BCCI changed much in terms of caring for cricket fans in the country? I remember going to the Wankhede stadium to watch live cricket for the first time as a kid back in 2001. Indians were losing badly to the Australians but the feeling of watching cricket in the stadium for the first time was too overpowering to worry about the inevitable result or the facilities at the Wankhede. I was overjoyed, as a fan back then. It was easy for the MCA (Mumbai Cricket Association) to please a fan who was watching cricket for the first time. I expected little and had no measurement criteria for how much I got in return.
Three years later, in 2004, I was back at the Wankhede to watch India take on Australia  again. The match ended in three days in India's favor and this time maybe the result was too overpowering to worry about the facilities in place. I couldn't have been happier as I saw the Aussies crumble for a total of 93, chasing 107. But by then, I was old enough to understand that the people sitting next to me in the stands were too close for comfort. The seats at the stadium were still like those old wooden benches in godforsaken gardens across the city. Three years since my last visit and nothing had changed inside the stadium.
Recently, thanks to the World Cup 2011, the cricket fans of Mumbai have a better stadium to enjoy their cricket in. Bucket seats all across the venue makes it a much better experience. Although I wasn't lucky enough to get a ticket for the final at the Wankhede and not willing enough to watch New Zealand take on Canada here, I traveled to four other venues across India to watch quality games at the World Cup and to one in Sri Lanka. In late 2011 and 2012, I have been lucky to visit the O2 arena in London where I saw Leander Paes and Mahesh Bhupati in action as well as Trent Bridge, Nottingham, where I saw England beat the West Indies in a T20 international.
From my experience of sports facilities as a fan across India, Sri Lanka and England, and being a fan who is not too hard to please, I have found some things at venues across India to be completely unacceptable. I saw an Englishman at the M.A Chidambaram stadium carry five boxes of veg burgers at the break. I too bought a box. What was supposed to be a burger patty hardly had a spoon full of vegetables in it. A pea and a potato piece is what I can remember. I instantly thought what the Englishman thought of that.
Hosting the India vs Australia semi final was the Motera in Ahmedabad. The old stadium looked washed in mud. I am easy to please so I wipe my seat and am ready for action. The surprise comes when by the second drinks call from the umpires, all the food at the stadium has finished! You got to be expecting people, loads of people for such a game. Yes, it was the world cup semi final where India played Australia. Moving away from the topic for a bit, what a game!
So with Wankhede now having bucket seats, I went to watch England take on India in the second test of the series a few days ago. I reached there an hour and a half before the start of play and I saw a huge queue at the ticket counter. Take a few things into consideration – Saturday, India still batting and Pujara and Ashwin doing well. Daily passes were not on sale online. At the venue, there was only one queue for the Saturday crowd and on top of that, when your turn comes, you don't get to choose which stand you prefer. They give you one. You take that!
From facilities inside the stadium being below par for an international event or even inadequate at times to unorganized ticketing, the BCCI has to get a hold of things before the fans have enough of this treatment. I believe the cricket fanatics are a blessing to our country and they have to be taken care of with utmost care. Every sportsman will agree, fans play a huge part in making them great. I hope governing bodies in India will improve with time and the time is now!