Domestic cricketers' pay structure to be reviewed; hike possible 
327 //
03 Aug 2017, 21:27 IST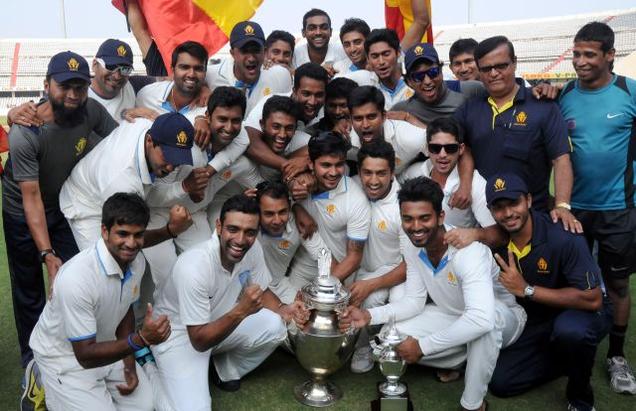 What's the story?
The acting president of the Board of Control for Cricket in India (BCCI), C.K Khanna, on Thursday stated that the Indian board is planning a 50 percent pay hike for domestic cricketers. The proposal for the hike was made at the technical committee meeting headed by Sourav Ganguly in Kolkata.
"The domestic players' pay structure needs to be reviewed. In my opinion, a minimum 50 per cent increase is a must. I have had discussions with our treasurer Anirudh Chaudhary and he is working out the modalities," Khanna told PTI.
Khanna also believes that the pay hike will not burn a hole in the BCCI's pocket as the funds will come from the money generated through IPL broadcast rights.
"I don't think state units should be burdened with pay hike of domestic players. There is a school of thought that extra financial outflow can be arranged from the additional income that IPL broadcast rights will generate," he explained.
In case you didn't know...
Currently, a Ranji Trophy cricketer earns Rs. 40,000 per match. But the state teams are paid only a lump sum amount from what the team earns as a part of the TV contracts.
The heart of the matter
Khanna further said that the umpires, scorers and video analysts would also be entitled to daily fees. The last time their fees were revised was in 2012, after which they've been receiving the same amount until now.
It has been learnt that Ganguly, who is a BCCI technical committee member, raised the pay hike issue in a meeting at Kolkata on Wednesday. The former Indian captain enquired into the problems of the Ranji cricketers at a conclave in Mumbai, and was told that the players wanted a fee hike for domestic tournaments.
What's next?
In the recent past, the BCCI has adopted many new policies for domestic cricket in India. Their decision on the hike will be eagerly awaited by the cricketers.
Author's take
Most of the domestic players are young and not all of them have jobs. In times of injuries, they need financial backup, which is why a fee hike is very important at all levels of cricket. Moreover, the domestic cricketers do not play competitive cricket throughout the year hence the hike would help in that case as well.