Dravid questions Indian team's skill, ability, talent
1.36K //
10 Dec 2012, 20:27 IST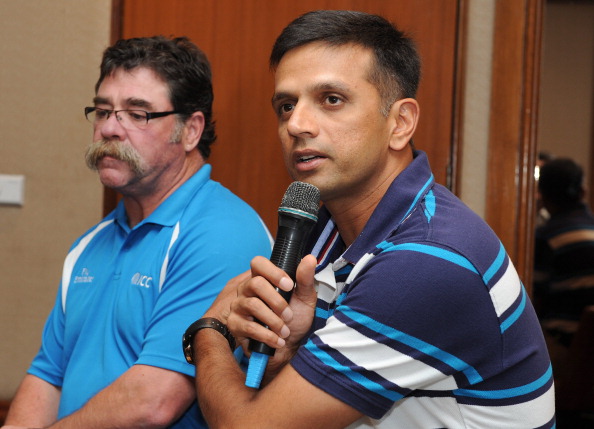 London - Former India captain Rahul Dravid is worried about the "skill, ability and talent" of the current crop of Indian cricketers.
Dravid said the challenges Indian cricket face is from its domestic circuit, whose standards are falling.
"People talk about attitude and say (the players) don't care because there is too much money in the Indian Premier League (IPL). That's one side of things but the main thing is their lack of skill and ability, which is more worrying for me. It raises questions as to the talent and quality of players coming through," Dravid told BBC Test Match Special.
"One of the challenges India face is that our domestic cricket is not of the quality to allow players to seamlessly move into international cricket."
Dravid is uspet with the abject surrender of the Indian team in the Tests.
"A lot of people are upset not just by losing but the manner of the defeats. India won three tosses and had the wicket in their favour in Mumbai and the best of the batting conditions here in Kolkata but they just haven't been able to capitalise or put up a fight," said Dravid, who had retired from international cricket last March.
Dravid said the Test series against England have shown India the challenges it face.
"England have put a mirror up to the Indian cricket team and shown them the challenges that they face. Successful teams have a group of players who come through together and peak at the same time."
He feels A tours have become important.
"I think having 'A' tours and the academy system is becoming more and more important and I think England have been pretty good with that in the way that the academy travels every winter to different parts of the world. I think that is something India can learn from England," Dravid said.
"It is about recognising that the Indian team is in a bit of transition and working out how to bring through young players who have the skill, technique, temperament and desire to play Test cricket."
Dravid was unhappy with the performance of young spinners Aavichandran Ashwin and Pragyan Ojha.
"India have been outbowled in the spin department and that's a worrying sign because spin has been our strength."
Dravid was also surprised with the falling standards of the team's fitness level.
"India have been poor in the field and their physical fitness is disappointing me. That's not an excuse. You can't demand runs, but you can at least demand accountability in terms of intensity and effort."