End of the road for Dhoni as Test Captain?
1.33K //
27 Nov 2012, 19:17 IST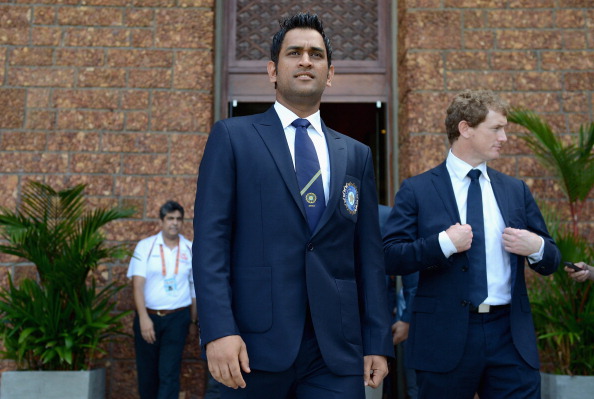 M.S.Dhoni-
| | | | | | | | | | | | | | | |
| --- | --- | --- | --- | --- | --- | --- | --- | --- | --- | --- | --- | --- | --- | --- |
| | Mat | Inns | | Runs | HS | Ave | | SR | 100 | 50 | | | | |
| Tests | 71 | 112 | | 3732 | 148 | 37.69 | | 59.51 | 5 | 26 | | | | |
| ODIs | 211 | 188 | | 6908 | 183* | 51.17 | | 88.42 | 7 | 46 | | | | |
We all agree that Dhoni plays more for India than other players in a given season. He is the captain and wicket-keeper in T20s, Tests and ODIs of a country of 1 billion people, in fact we can say, cricket maniacs. He has won us the T20 World Cup in 2007, ODI World Cup in 2011, Test No.1 spot, has been a great captain, and has amazing statistics. Now the question comes, "is this all accomplished due to Dhoni?"
Now we need to do a bit of retrospection of Indian Cricket over the past decade, say 2002-2012. Test wins in Australia, West Indies, England, South Africa and Pakistan were under the captaincy of Ganguly and Dravid. History clearly shows that Ganguly redefined the face of Indian test cricket, be it the epic in Eden Gardens or the win in Adelaide Oval. Now people start saying that Ganguly got a better team. But by 2001, Rahul Dravid was just 45 games old, VVS Laxman was 20 games old, Ganguly himself was 40 games old, Harbhajan was just making his mark in cricket, and Anil Kumble and Sachin Tendulkar were the only 2 players who were experienced and played enough games to face the mighty Test teams. Now, you call this team better than the present team on what basis? (Now don't see their record till retirement, consider their record only till 2001.) These guys and this team made history because they were led by a strong captain in Ganguly.
Dhoni worshippers wake up. Realize the truth, the only significant innings Dhoni played in Test cricket were 148 vs Pakistan and 70 odd vs England in the Lord's test which saved India from losing the Test match (I say rain god saved the test but still, for the fans, I add it to Dhoni's list of achievements). Other than these innings, there are no significant innings that he played. Now coming to his captaincy, all his test victories are mostly on sub-continent soil, overseas everybody saw what happened in the England and Australia. There are 'n' number of reasons for that. Some may say Zaheer Khan, our main seamer was injured, our top order failed, we didn't get enough practice matches, but the list keeps on increasing. I feel a captain is above all these reasons. Dhoni, rather than building the team, created problems for senior players like VVS laxman, Sehwag, Harbhajan. Now don't give the reason they are not performing. Here comes your leadership. Leadership is not just winning, it is empowering an individual, building a strong team, and leading them to victory.
I think the fundamental problem with Dhoni is that he is an ODI player more than a Test player. So Mr. Dhoni, ask yourself, are you fit for test cricket or not? You find players and captains quitting ODIs to continue their Test career. Dhoni however, behaves exactly the opposite way, he says "To play 2015 World Cup, I need to quit test cricket by 2013″. Rightly questioned by many cricket veterans that "how can a player continue playing with the aim of playing for a world cup?" But sometimes critics are not too experienced to advice the younger generation what to and what not to do. I feel there is no wrong in making such statements by Dhoni. Who knows, his aim might be to win another World Cup for India. When people like Kapil Dev, Sachin Tendulkar and Imran Khan extended their careers for making records, I think Dhoni's aim to play in 2015 World Cup is fair enough. At least he is playing for the ODI team rather than for his personal goals.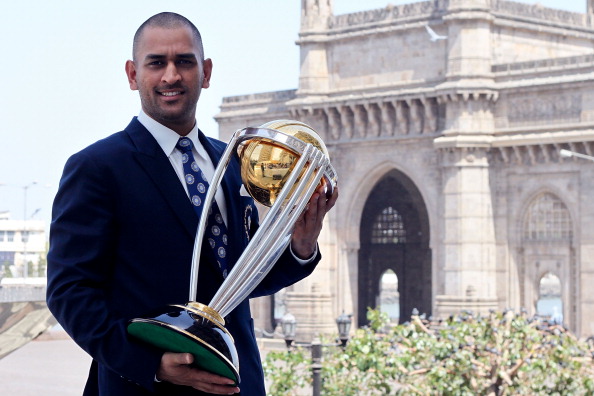 So it is very clear from his statements, his intentions, or his body language on the field, that his focus and his strength is ODI cricket. Coming to ODIs, as his records speak, he is a brilliant batsman with an average of 50 runs. His captaincy has brought India the ICC World Cup after a 28 year long wait. Be his tactics like bowling change for a breakthrough or his field placements, his shrewdness is beyond question in ODIs. These are the reasons why he is best in ODIs.
Dhoni as a player is worn out, he has got too many responsibilities and has played lot of cricket. It is time he stepped aside as the captain of Test team and continue his golden run in ODIs. People like Steve Waugh, Anil Kumble, Rahul Dravid, VVS laxman, Andrew Strauss and Brian Lara earned so much respect because they decided well, when to step aside. I remember a famous incident, in 2003 when Steve Waugh retired. It was quite evident that Ricky Ponting would lead the side, but Cricket Australia had few dilemmas about Ponting's personal habits. Ricky Ponting then came for a press conference and declared publicly that he will quit alcohol. He was appointed as captain of the Australian cricket team. A similar incident happened with Michael Clarke, when Clarke realized that he should keep his private life secret and in order to contribute more to his national side, he needed to quit IPL. He did both of these. Now the way he is leading the Australian Cricket team, there are no doubts that Aussies will be again the No.1. As I said, in ODIs, Dhoni's brilliance can't be questioned, be it his captaincy or his batting, or team selection. He is a wonderful ODI captain. So Dhoni's best bet should be to quit test cricket and concentrate on ODIs. Because his talent, his acumen, his heart has always been with ODI cricket.
As the saying follows "better be late than never", I think it is still not too late to quit test captaincy now, because slowly it will effect even his ODI captaincy. The best bet for Dhoni is to concentrate on ODIs, win 2015 World Cup for India and become, in the history of Indian cricket, the only captain to defend the World Cup.