England national cricket team jersey numbers
12.04K //
11 May 2014, 11:11 IST
Sanjay B Jumaani, a leading numerologist, says that all the cricketers presently wearing their respective lucky numbers on their jerseys except few. They believe these numbers can turn into runs or wickets.
We would be aware of the facts of the numbers used in Indian cricket, below is the list of numbers used by England cricketers: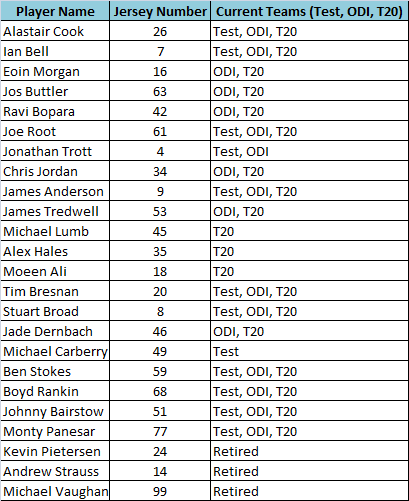 England Cricket Board (ECB) has reserved the #1 Jersey for the Captain. But the last captain who used it was eventually Nick Night in 2003. #11 and #99 were used by Andrew Flintoff and Michael Vaughan and no other player has been given these numbers after they retired.