We will play in a different style against Scotland: England Coach Peter Moores
1.74K //
22 Feb 2015, 01:30 IST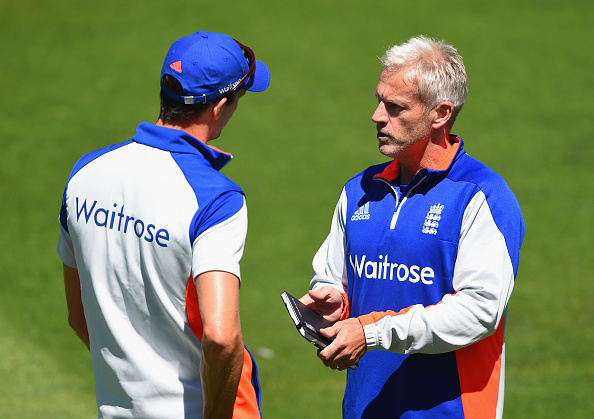 Peter Moores, the coach of the England cricket team, revealed that his side will play in a different style against Monday's opponents Scotland in the World Cup. England lost their first two matches against hosts Australia and New Zealand and face the Associate nation in a crucial Pool A match at Chrischurch
Moores said that there have to be strong and honest discussions between coaches and players.
He said, "Coaches are going to tell you what they think and players got to say what they think as well.
"You are going to have those strong and honest discussions and make sure we get better fast."
"Judge us on how we play on Monday"
Due to the format of the ongoing World Cup, England still have a good chance of qualifying for the knockout stages and Moores counts that as a positive.
"We are still in the tournament and that is a positive. We have got a game on Monday which is a chance for people to judge us by how we come back and how we play," he added.
"We've got to play in a different style, I don't think it is freedom but there needs to be an aggression or an intent that we need to show, that makes people proud to watch you."
Moores apologized to the fans who came to see England play, but had to go back home watching their side lose in humiliating fashion against the Kiwis.
"Except if you do get beaten, you get beaten in a way where you have a crack. I don't think we had a crack yesterday.
"My overriding feeling was a disappointment for the people who came to watch.
"We can only apologise for that because we didn't play in the way we wanted to play."