ESPN3 seals Zee TV deal for US broadcast
2.13K //
11 Jul 2013, 13:54 IST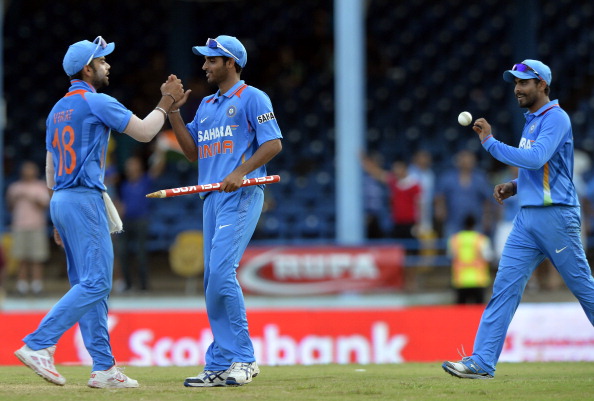 Cricket fans in the US can now watch the live TV coverage of the West Indies Tri-Series final match between India and Sri Lanka, following a sub-license between ESPN and Zee TV for matches to be telecast online or on mobile devices via ESPN3.
The agreement will also include the coverage of additional series from Pakistan and Sri Lanka till the end of 2013, including all format matches with opponents including India, South Africa, and New Zealand.
"ESPN3 is proving itself to be a leading destination for live coverage of major cricket events in the US, and following the ICC Champions Trophy, with the Tri-Series in the Caribbean, continues on our mission to serve fans with access to the second most popular international sport," says John Lasker, vice ppresident of programming and acquisitions, ESPN.
"We look forward to delivering these events across multiple platforms to veteran fans while also introducing this dynamic sport to new audiences."
Sameer Targe, general manager, Asia TV USA, added: "We are very delighted to work with ESPN3 to distribute our cricket content. It is time South Asian programmers think outside the box to deliver their content that might otherwise not be seen on television across digital platforms to best serve sports fans."
Pakistan's West Indies tour is set to begin on July 14, which includes five ODIs and two T20s, later in July till early August, while Sri Lanka and South Africa will play five ODIs and three T20s.
This deal will also include coverage of the series between Sri Lanka and New Zealand, Pakistan versus South Africa, and Pakistan against Sri Lanka, though the dates for the same haven't been decided yet.
ESPNcricinfo will provide online pre- and post-match coverage for each event. Coverage will be available to all its viewers in the US online, via WatchESPN.com, and also on tablets or smartphones via the WatchESPN.com official app. It can also be seen on ESPN on Xbox LIVE by Gold members and on Apple TV.
Source: Rapid TV News