Everyone's desperate to see Shane Watson do well: Chris Rogers
1.81K //
04 Jan 2015, 18:20 IST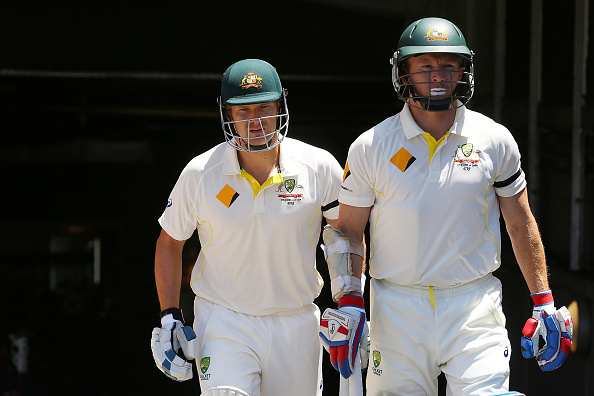 Sydney, Jan 4 - Australia opener Chris Rogers has said out-of-form all-rounder Shane Watson's biggest problem is he sets very high playing standards and judges himself too harshly.
"He's an interesting character, he does put a lot of pressure on himself and he's desperate to do well. He's probably overly harsh on himself at times," Rogers was quoted as saying by dailytelegraph.com.au on Sunday.
The struggling Watson recently remarked that he is a mere passenger in the Australian team, alluding to his lack of contribution in the home team's two victories in three Tests against India in the ongoing four-match series.
But Rogers insisted it wasn't the case and that Watson was still a very crucial part of the team.
"We don't think he's a passenger. I know he gets a lot of criticism, but he's still crucial to us. This week is going to be interesting for him because it's going to be an emotional time, but I think everyone in the side is desperate to see him do well," added Rogers.
To add to Watson's woes, the right-hander was down with a stomach upset since Saturday and was sent home from Sunday's team training at the Sydney Cricket Ground (SCG).
But he is expected to train on Monday and be fit enough to play in the fourth Test starting on Tuesday.
Watson hasn't scored a Test century in 12 months. He has scored 3549 runs in 55 Tests with just four centuries so far.