Finn spares England blushes
1.13K //
10 Mar 2013, 23:56 IST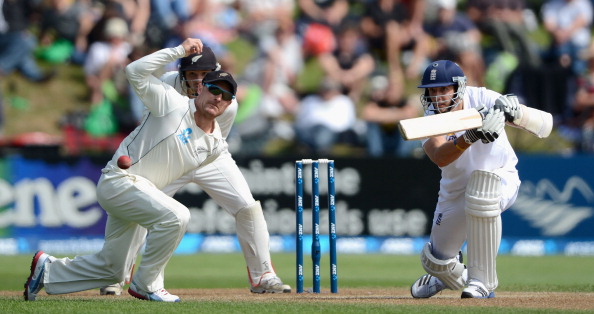 England were thanking an unlikely source after they comfortably batted out the final day at the University Oval in Dunedin to secure a draw. Steven Finn, who had never previously made a first-class fifty, batted for nearly 5 hours and 203 balls whilst making 56.
England have often had to rely on their tail enders to bail them out in recent times. Monty Panesar and Jimmy Anderson's famous rearguard at Cardiff in 2009 instantly comes to mind, whilst Graham Onions' heroics in South Africa also warrant a mention.
Alastair Cook said the England team had "bribed" Finn to see out a certain amount of overs. Clearly, Finn will have had a bumper payday. Of course, England will be frustrated at the situation in which they found themselves. Starting tours badly has become something of a habit for England recently and it is one they must unlearn quickly if they are to climb back, and stay, atop the world rankings.
England should recover for the next Test, as they did in India late last year, and they will probably still record a series victory. For New Zealand, they will be disappointed at their inability to force a win from what was an eminently winnable situation. They are unlikely to catch England cold again and will have to work extremely hard to keep England at bay in the final two Test.
Whilst Hamish Rutherford showed undoubted quality, there is still a glaring lack of depth to their batting. As Finn showed, their bowling attack is hardly venomous and unless England's batsmen suffer from any further brain aberrations, they shouldn't have a problem negating Neil Wagner and co.
The pitch in Dunedin was remarkably devoid of life, whereas Wellington is expected to be a green seamer. Whilst both sides might be encouraged by this, it probably suits England better. Their bowlers, Anderson in particular, should exploit the conditions expertly and will likely cause New Zealand's frail batting line-up more than a few problems.
England's batsmen, meanwhile, have spent their entire careers in these types of conditions, years of early April starts in the Championship have seen to that. If New Zealand are to avoid the type of battering handed out to them by South Africa, they must start the match well. Continuing the momentum they gained in this Test will be crucial for them, take a few early wickets, get a big opening partnership, and they are in the game. If England take control, it's very difficult to imagine anything other than a crushing win for the tourists.