First week of the World Cup has lived up to expectations: Virat Kohli
2.89K //
21 Feb 2015, 15:29 IST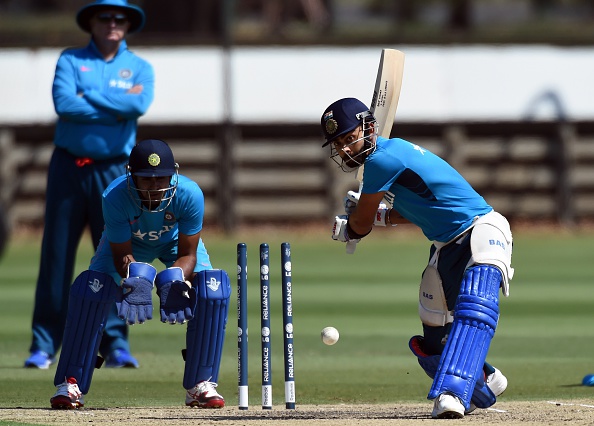 Indian cricketer Virat Kohli believes that the first week of the ongoing ICC Cricket World Cup has lived up to the hype. Crediting the associate teams for putting up a stellar show, Kohli said that he would like to see the tournament sustaining the buzz throughout its duration.
'Encouraging for world cricket'
Kohli said: "I think it's been really exciting. I've followed most of the games. There have been some very exciting performances from teams that don't regularly feature in international cricket, say Ireland, Afghanistan has played well, Zimbabwe played really well against South Africa, so it's very encouraging to see even Scotland was good to watch.
"It's very encouraging for world cricket, I guess, the first week how it's gone in this World Cup, and the teams ?? it shows that the teams have come up a few levels, and they're working hard on their cricket, which is obviously a great thing for international sport and for cricket in general.
"Yeah, it's lived up to all expectations, I guess. There have been big crowds in almost all the games, and I hope it continues, and there's a different buzz around when the World Cup starts. I really hope it sustains and it stays throughout, because it has been a really exciting week."
'South Africa game is just like any other game'
Despite South Africa being billed as one of the favourites to win the Cup, India wouldn't treat the group clash against them at Melbourne tomorrow any differently from the rest of the matches, Kohli said. "For us every game is apparently a test. Even the more weaker sides against us, we always talk about what if they upset us. I'm not really thinking about all that. It's a game of cricket.
"I always maintain that you play a game of cricket with bat in hand and ball in hand, and that's all there is to it. You're wearing different colored clothes, and that's it. It's how you feel mentally on that particular day. Obviously there's no need to prove anything to anyone. We want to play well as a unit, and that's what we're looking to do in this World Cup."