Dale Steyn gives me the biggest hug whenever I meet him: Virat Kohli
27.37K //
21 Feb 2015, 14:03 IST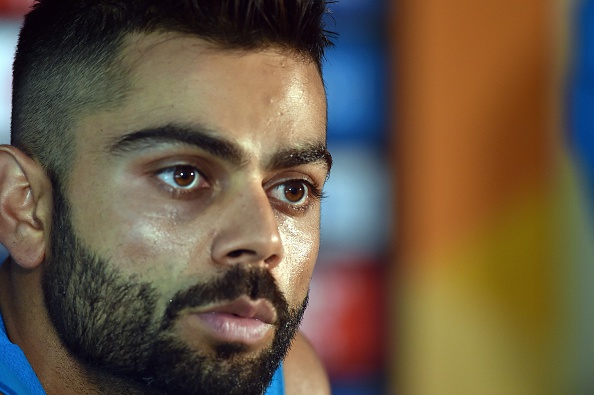 Ahead of their World Cup Pool B clash tomorrow at Melbourne, India's star batsman Virat Kohli has lavished praises on South Africa's bowling spearhead Dale Steyn saying that the 31-year-old is the best bowler in the world right now.
Both India and South Africa have started their World Cup campaigns with a win, against Pakistan and Zimbabwe respectively. While India are the defending champions, they aren't one of the favourites this time to win the trophy as a result of the tournament being played in alien conditions.
South Africa, on the other hand, are expected to go the distance, with the kind of players they have got.
'We became good friends after IPL stint'
The battle between Steyn and Kohli could very well decide the outcome of the match. On Steyn, Kohli said: "I played with him in RCB for three years, and we became such good friends that we've carried on our friendship after that, as well, and whenever I meet him he gives me the biggest hug, and it's been consistent throughout. Even if we have to play a game before that we are always really friendly.
"We know on the field come game time, I'll be looking to dominate him and he'll be looking to dominate me, which is a mutual respect kind of a thing, I guess. Whatever is said and done at that point of time, it's taken into good sportsman's spirit because we know after the game we'll obviously be best buddies again.
'Steyn is a different person off the field'
Kohli believes that Steyn is a different person off the field and only those who are close to him will be able to realise it. He said: "I think I've shared a great friendship with a lot of South African players over the years, and Dale has to be one of the more special ones, and I can say the same thing for him, he's a completely different person on the field, which is absolutely fine. He's very aggressive. He's obviously very passionate about playing for South Africa.
He added: "There's a good reason why he's the best bowler in the world for a while now, and he's so consistent because he has that mentality, and off the field he's a complete different person, you know, jokes around, he laughs all the time, and you wouldn't know unless you know him. I think it's pretty similar with me and him, how we are on the field and off the field. That's why I think we get along really well together."
India have never won a World Cup match against South Africa, ending up on the losing side in all the three encounters so far, and Kohli will be looking to turn it around this Sunday.