Five reasons why an India-Zimbabwe ODI series is not a good idea
7.53K //
23 Jul 2013, 19:05 IST
A 15-member young Indian squad, led by Virat Kholi, left on a tour of Zimbabwe on Sunday morning. The team will play five ODIs against Zimbabwe, starting July 24.
While many see this series as a good opportunity for the young players, the matches scheduled against Zimbabwe haven't quite got the fans' attention. Hence, here are the five reasons why India-Zimbabwe series is not a good idea.
1 Vinay Kumar's bowling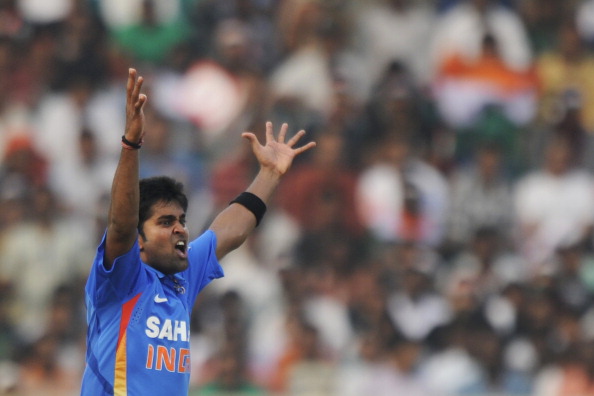 A team which consists of Vinay Kumar in its bowling attack should start worrying genuinely. The Zimbabwe batsmen will be ecstatic at the prospect of facing the bowlers with the caliber of Vinay Kumar, Shami Ahmed, Jaydev Undakat, and Mohit Sharma.
With 23 ODI matches under his belt, Vinay Kumar has 28 wickets against his name with an average of 33.07. While this numbers are decent, one must not forget the manner in which it has been achieved.
There is a breed of fast bowlers in cricket whose figures are inflated thanks to chunk of wickets at the death when batsmen are slogging. Vinay Kumar is the prime example of that breed.
Kumar made his Test debut at Perth. On what was supposedly the fastest pitch on earth, Kumar had the distinction of bowling the deliveries which reached the wicket-keeper in one bounce. Every time I see Vinay Kumar being mentioned a fast bowler, I pay a silent tribute to fast bowling.
The prospect of Indian fans painfully witnessing Vinay Kumar hammered, hinders the appearance of the series.