For the love of cricket: How do we choose which games to watch?
1.09K //
07 Mar 2013, 09:16 IST
With so much cricket being played nowadays, fans almost always have a number of matches to choose from at any one time. Currently Bangladesh is touring Sri Lanka, Zimbabwe is in the West Indies, England is in New Zealand, Pakistan in South Africa, and Australia is in India. The hassles of life are pressing and time consuming. And while sport is important, in the grand scheme of things, there are other things that are much more critical. How then, does the cricket fan follow so many diverse clashes?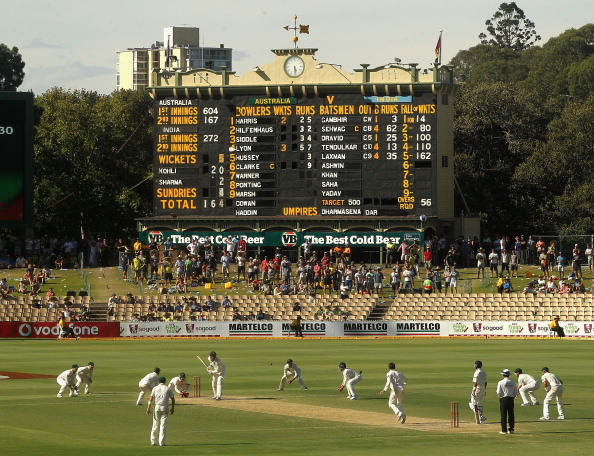 The obvious way of resolving this predicament is to prioritize. Not all contests are equal. It's generally easy, for example, to forego a match between bottom of the table Zimbabwe and Bangladesh in favour of one featuring number one ranked South Africa in combat against England or Australia. There is scarcely a fan who would rather watch Christopher Mpofo trundle down 70 mph half trackers when they could be held spellbound by the hot pace and late away swing of Dale Steyn; or be content with the limited stroke-play of Hamilton Masakadza when they could be entertained by the lordly majesty of Hashim Amla.
Even when there is national or parochial loyalty involved, many fans will still find the more purposeful contests to be more appealing. The ongoing Zimbabwe tour of the West Indies, for instance, appears to be stirring little interest outside of the two nations. A cursory inspection of a variety of cricket blogs reveals sparse coverage, especially when compared to the endless attention that the India-Australia series attracts. While every angle of every play in the Australian tour of India is dissected, you are lucky if you get anything more than the score for the WI-Zimbabwe games.
It is understandable that consumers of cricket news and analysis would be drawn to all the ramifications and plots involved in Australia's battle in the subcontinent: the technique and tactics their batsmen utilize in trying to cope on dusty, turning tracks; the make-up and potency of their bowling attack; and the emergence of new players tried and tested in totally alien conditions. Now place that side-by-side with the West Indies easily brushing away a team containing quite a number of players who would struggle to make many club sides in Jamaica or Barbados, and it's clear why the Border-Gavaskar trophy is the series of choice for most people, including myself.
Even a long-standing West Indies supporter such as myself found it difficult to get excited about the Zimbabwe visit. Whatever available time and energy I had to give to the game I felt was better expended on other more compelling contests. To me, the prospect of watching Michael Clarke tap out a deft routine to the turning ball is infinitely more alluring than the prospect of watching Chris Gayle repeatedly launching a second rate attack into the stratosphere. Observing James Pattinson manfully strive to make an impression despite being granted no favours by pace-sapping conditions is more fascinating to me than the prospect of Sunil Narine befuddling inept batsmen or Tino Best terrorizing them.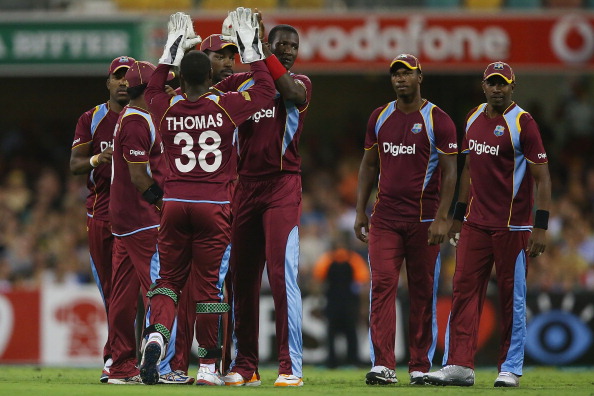 Despite captain Darren Sammy effusing that his team played like "world champions" and pronouncing how "clinical" their victory in the limited overs games were, I am not convinced that such victories actually mean much. And though cricket is a game that sometimes throws up unexpected and astonishing results or performances, I'd still rather direct my attention elsewhere.
Nevertheless, I have not ignored the games entirely; I actually did view some of the play. And it's not that I think that the traditional teams should not engage the minnows; I think they should. How else will they improve? It's just that I prefer to see my home team challenged, and I don't think Zimbabwe does that.
Having said that, I have to now admit that the Australians – who recently watched their team administer a 4-0 thrashing of the West Indies – might have felt the way I do now, so it's not that I think the Caribbean side are world-beaters who are too superior to be bothered with the likes of Zimbabwe. All I'm saying is that the encounter just doesn't really interest me.
The sides will now move to the Test match phase of the tour, and the gulf between the sides should be even more gaping. Faults that can be hidden in the game's shorter forms are frequently and brutally exposed in its longest and most unforgiving form. Though I will continue to concentrate on the contests I consider more compelling, I will still keep an eye on the others — just in case anything out of the ordinary occurs.