From invincible to invisible: Arsene Wenger and Mahendra Singh Dhoni
3.51K //
13 Dec 2012, 22:44 IST
Whether you're an Arsenal fan or an Indian cricket fan, what links you at present is the same agonizing feeling. Fair to say the state of gameplay has been poor from both the teams in recent time. Supporters of both teams have become impatient enough to bring radical changes to the teams, so that something good can happen instantly. So here I am trying to link up few things from cricket and football to show what has been going wrong for these two great men and their teams. The reason I am comparing these two heavyweights viz. Arsene Wenger and Mahendra Singh Dhoni is because they have so much things in common, particularly their managing styles. So here are some of the link-ups.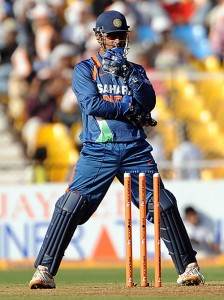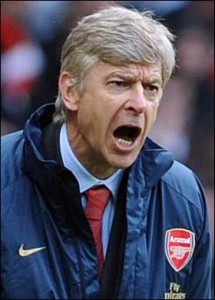 Out of box thinking or out of universe thinking?
One feature that highlights both MSD and Arsene Wenger is their 'out of the box' thinking. They not only think out of the box but also never hesitate in applying those thoughts. At the start, things looked very promising for both of them but as time elapsed, some of these things started backfiring. Some of these mistakes have been in place for many years but what covers them is the sweet victory attached to it. People forget it easily when your team is winning.
Let's talk about the two World Cups which were lifted by MSD. During the final of T20 World cricket, he decided to start with Yusuf Pathan who was highly inexperienced and was playing his first international match at that time. Not only did he start,  but also was opted to open the innings. He got out after scoring 10 runs. Would a traditional captain  have done this? Another instance being the World Cup 2011 final's team selection. The decision to start with Sreesanth went horribly wrong. Ravichandran Ashwin was the in form bowler at that time with his eye-catching performance in the quarterfinals.
Same goes for Arsene Wenger and his terrible decisions. Who can forget Arsenal's high voltage clash with Manchester United at the Emirates in the previous season? Arsene decided to start with Oxlade Chamberlain who was bursting down the wing and tearing apart the Manchester United defense. At that time, Arsenal were just back on level terms after being 1-0 down at half-time and then suddenly something out of the box happened when Arsene decided to take off Oxlade. And what happened next? Yes, United won it 2-1.
Lack of potential Match winners:
Both Mahendra Singh Dhoni and Arsene Wenger have achieved something great which ranks high in the charts of sports history. Mahendra Singh Dhoni has lifted two World Cups for India whereas Arsene Wenger has won 3 league titles and 4 FA cups for Arsenal. But it's the present situation that has raised the questions on their abilities. One should have a closer look at their winning time to get an idea what went exactly right at that time, rather than looking at what is going wrong at the present. And the clear thing that they both had at their peak was "match winners". MSD had the likes of Rahul Dravid, VVS Laxman and present cricketers like Zaheer Khan, Gautam Gambhir and Sachin Tendulkar in their prime form.
The same goes for Arsene Wenger. Remember his invincible team which had some great players like Henry, Pires, Ljunberg, Viera and Bergkamp. When you compare those teams with the present ones, you would find not only big gaps in talent but also in winning attitude and hunger. The argument of a team being in transition is a vague one, especially when the team is not doing great for a long time. For Arsenal, the trophy drought has been more than six years. For team India, it has been a year with the Indian team failing to draw a single Test match overseas.
Protection from Board and Selectors: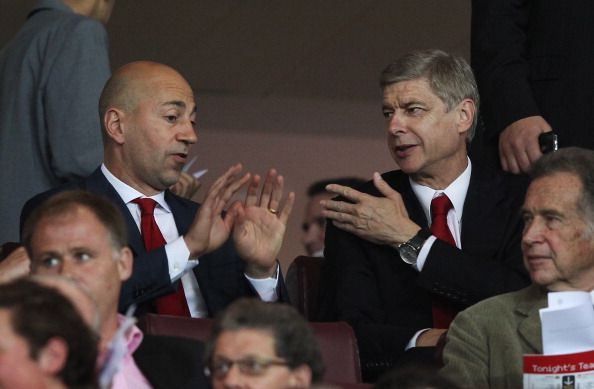 It's no longer a secret that Mahendra Singh Dhoni has been on the better side of BCCI president Srinivasan with their Chennai Super Kings connection. Recently, while selectors were planning to replace MSD with Virender Sehwag for the test captaincy, it was Srinivasan who came above all those selectors and reluctantly decided to continue with Dhoni.
For Arsenal, it has been a similar story in terms of relations. Stakeholders at Arsenal are happy with the way things are going. All they want is a Champions league spot which would be enough for the survival of Arsene Wenger. To speak in business terms, Arsenal has become a profit centre. Ivan Gazidis, the chief executive of Arsenal, is happy enough till they are making profits. It's s simple theory of polishing the diamonds and then selling them. Just for the record – they sold Van Persie, Fabregas, Adebayor, Clichy, Nasri and Song. Think for a moment that what could have been the scenario if these players would have been at Arsenal?
Favouritism
Both have identical team selection criteria and there will be one or two players who are likely to be a part of first team even if there are better replacements in the squad. Moving back to the T20 World Cup, I am pretty sure you haven't forgotten Joginder Sharma, the one who was probably selected just to bowl the death overs and more specifically, the last over. Not to mention he was traded to Chennai Super Kings for the first 2 seasons where he used to do similar things. Going few years back from now on, RP Singh used to be the special one for Dhoni. Arsene Wenger had many of these special ones throughout his time at Arsenal. One of them being Abou Diaby who used to start every match 2 seasons back. Present season the tag is with Aaron Ramsey who played 34 games in season 2011-12 and has appeared 14 times already this season.
So the crux is both the men have to change their thinking. It has been a while since their so called hunch paid off. Not saying that they should be replaced, as it would be so hard to replace some one who has done great wonders to the team. For Indian cricket, they don't have an alternative to MSD as there has been no proven leader at the moment. For Arsenal, what needs to be changed is their stakeholders' attitude towards game. They should treat the club from the perspective of supporters rather than using it as a cash cow. Money needs to be spent to bring in quality players who have ambitions to win something and that would make the life of Arsene Wenger easier.