Greatest wicket-keepers of all time: Andy Flower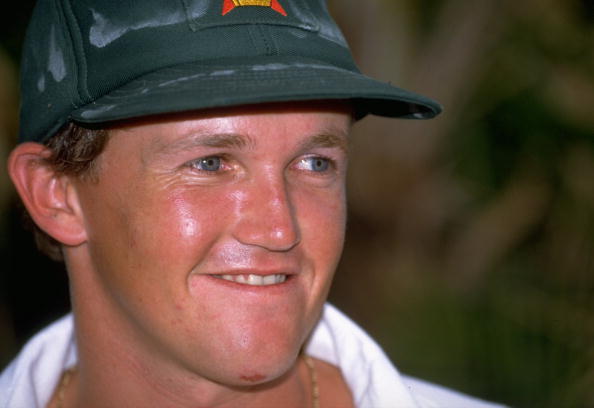 In a nation like Zimbabwe, where political hara-kiri infiltrated every fabric of life, it was difficult to keep the focus on a particular thing since situations kept changing ever minute. That had paved way for uncertainties thanks to an unstable ruling party, high inflation and poor governance. It was difficult to stay focused and balanced-minded as a citizen.
On the cricketing field, Zimbabwe's progress was snail-paced. Yet, one man kept the things simple. Small yet crucial things like looking closely at the ball leaving the bowler's hand – the opposition bowlers while he was batting and while keeping wickets, he scrutinised his own bowlers' deliveries from behind the stumps. Andy Flower became the face of the Zimbabwean team in the 90s and became an indispensable part of the cricket team.
Once upon a time, the role of a wicket-keeper was restricted to only that, keeping wickets. An occasional flourish with the bat was considered a big bonus. Playing only in his first One Day International (ODI), Flower batted for the entire 50 overs, and then came out in the hot afternoon at New Plymouth to keep wickets for another 50. Zimbabwe lost the match. Flower's valiant effort was wasted by a poor bowling display. This was the start of a regular pattern, but Flower was focused as always, highlighting his mental strength. He was a supreme athlete who often put up superhuman efforts on the field but looked as fresh as a daisy after the end of day's play.
Zimbabwe got their Test status in 1992. Flower was an integral member of the squad. He was expected to excel in both departments: wicket-keeping and batting. He was handed the additional responsibility of leading the side in both the formats. Flower became the nucleus of the team, around which every other member was dependent in one way or the other. Flower led his country to the first Test win against Pakistan at Harare in February 1995. Pakistan suffered an innings defeat and Flower's astute captaincy, top-class keeping (conceding only three byes out of Pakistan's cumulative total of 470) and a knock of 156, was a top-notch performance.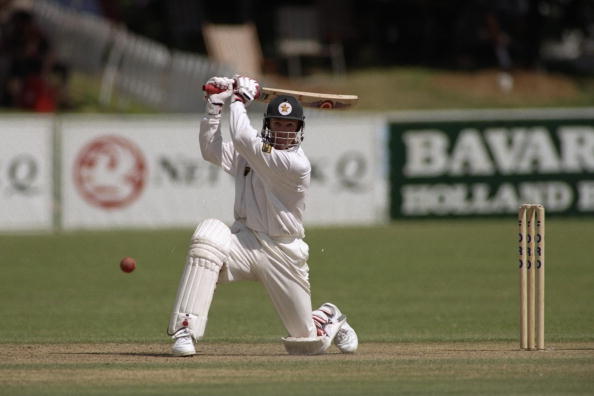 Flower played in every international match – 52 Tests and 176 ODIs till 2001, before he sustained a finger injury. He never missed a game because of lack of fitness – a commendable job considering the Herculean feats performed by the elegant southpaw.
In the later part of his career, Flower was compared with Adam Gilchrist. Many pundits acknowledged the fact that Gilchrist was the best wicket-keeper batsman the world had ever seen. This might be true. But Gilchrist was a part of an invincible Australian team. Flower on the other hand had peers who looked out of place at the international level at the best of times. Flower was the fixed pillar of a Zimbabwe team which was chopped and changed at the drop of a hat. He remained a cohesive unit of the team till his last international outing for Zimbabwe.
Flower had 160 dismissals: 151 catches and nine stumpings in 55 Test as a keeper (he did not keep wickets for eight Test matches). In 213 ODIs, he took 141 catches and affected 32 stumpings. Flower had this gift of sighting the ball early which made his anticipation better as a stumper. This trait also made him a fine player against spin bowling. The reverse sweeps and the conventional sweeps broke the morale of the spin bowlers. Ask the Indians about how Flower forced them into submission by scoring 232 unbeaten runs at Nagpur in 2002.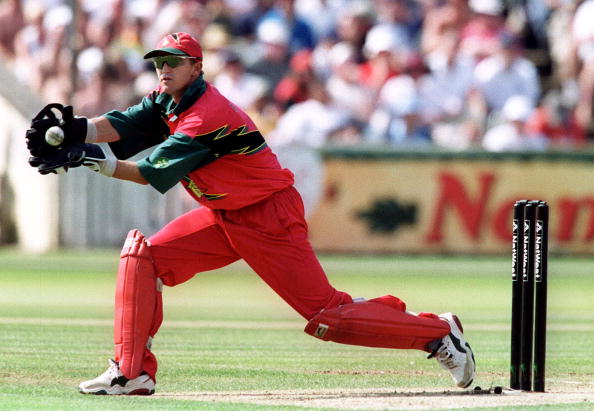 Today, Zimbabwe's cricket standard is deteriorating. The team still misses a player of Andy Flower's calibre. Some say Flower would have walked in any Test team purely on the merit of his batting talent. He was 'The Rock' of the Zimbabwean team. In a Test match at Harare in 2001 against South Africa, Flower batted for nearly 15 hours and scored 142 and 199 not out. The same man didn't concede a single bye when South Africa scored 600 in the only innings they batted. It was an incredible feat indeed. Yet, Zimbabwe lost that match by nine wickets.
Flower could never achieve the success he deserved due to the performance of his teammates. He was usually the sole performer, fighting for a lost cause. Yet, he never complained. He went about his business with same vigour and zest.
As a dependable wicket-keeper and an exceptional batsman, Andy Flower would go down as one of the finest cricketers to have played the game.
To check the rest of the list of the greatest wicketkeepers of all time, click here.