Happy Birthday, dear old Bhajji!
2.79K //
03 Jul 2013, 21:59 IST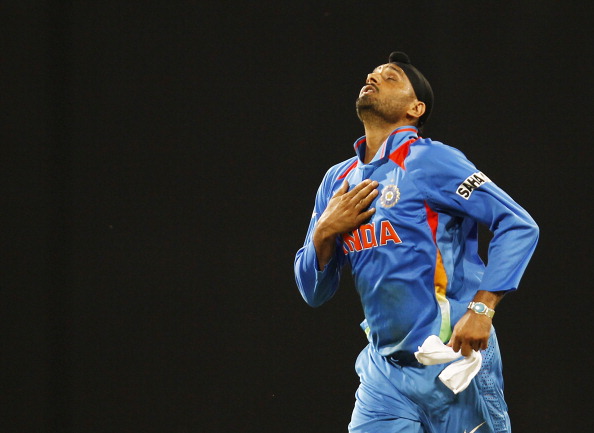 For all the naughty boys of the game who altruistically offer us a much desirable window to entertainment among the overdose of bat-'n'-ball rivalry, cricket, quite strangely, turns out as nothing more than a hypocritical sport. Cricket loathes them, thrashes them and rewards them with the most inglorious credits and embarrassing tributes. Yet, cricket cannot thrive without them.
For the birthday-boy turning 33 today, cricket has assaulted him no less than it has rewarded him, if not more. Once an incredibly talented off-spinner and a front-line bowler of India, he has flattered to deceive in recent years which has affected his career much more than he would like to admit.
As a result of his substandard performances, his ousting from the national team has left a huge question mark on his comeback, the probability of which is fading with each passing day and every comprehensive triumph of the Indian team.
Gone are the days when the turban-clad young man would vent his anger on the rival batsmen and prowl on the field like a passionate and aggressive tiger with an insatiable hunger for success. Once the epitome of courage and resilience, he has now befriended frustration and uncertainty.
The fighter in him has surrendered to drooping shoulders and furrowed brows that clearly reveal the doubt looming over his cricketing career. The boy who once dreamed of paralleling the records of Anil Kumble, now isn't sure when he will get to play his next match, if at all, in the Indian jersey.
Ironically, the man in question, Harbhajan Singh, is the one whom commentators fondly refer to as "confidence bowler". Not always had Harbhajan Singh been such low on confidence, and all that he used to need in order to unleash his viciousness was his first wicket. Once he had got his first victim, the rest of the pack would appear as nothing more than helpless sheep in front of the belligerent Punjabi wolf.
Having debuted in 1998, Harbhajan owes the resuscitation of his career to former skipper Sourav Ganguly who instilled faith in him during the 2001 Border-Gavaskar Trophy. Harbhajan justified the captain's trust in that series victory over Australia by announcing his appearance in world cricket with 32 wickets including a hat-trick in the historic Kolkata Test which saw him ripping apart the Aussie line-up in a single day.
The Mecca of his career, Eden Gardens stands witness to his most flourishing exploits with 38 wickets in six Tests. The only love story that could ever overshadow the cordial relationship between Bhajji and Eden is, perhaps, between him and Ricky Ponting. The Australian legend had fallen prey to the Turbanator on ten occasions most of which had taken place during the 2001 series.
With an attacking off-spin that accustoms the batsman to playing low before the odd delivery climbs up to flabbergast him, Harbhajan makes up for his flat trajectory with subtle variation in length and pace. What added to his lethality in those days is his unorthodox action which hindered his interpretation to the batsmen. Such was his effectiveness that he was nicknamed the Turbanator for his uncanny ability of finishing off the middle and lower order of opponent teams.