Happy Birthday, Virat - Letter from a fan
4.55K //
05 Nov 2012, 23:54 IST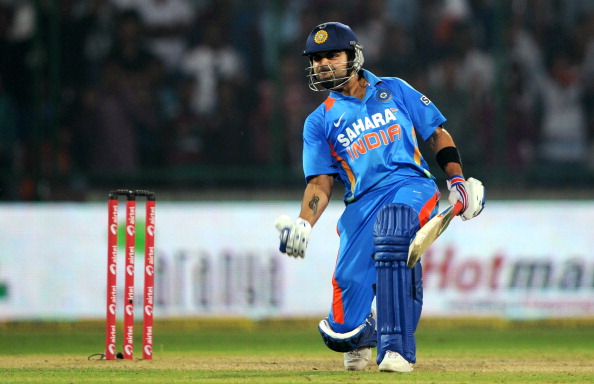 Happy birthday Mr. Virat Kohli. I have been your fan right from the time you played that match in Delhi after the night your father died. I have been your fan ever since you lifted that U-19 WC as a captain. I have been your fan ever since you have played for RCB in 2008. Today, on the occasion of your birthday, I remember just one match – MI vs RCB, Champions' League, 2010. You, with a score of 47 (24), were the one who brought RCB back into the game while chasing, you were the one who gave hopes to the RCB fans. When the final ball was to be bowled, RCB needed 3 runs and you were on strike. Hopes, excitement, apprehensions, pressure had reached the apex in those final moments. The ball was bowled, and in an attempt to go over the top, you were caught by Rayudu at mid off as the RCB hearts were crushed; the team had lost by 2 runs. Then, the camera shifted its focus on you as you crouched on the pitch, and Dravid, who was at the other end, stood and walked over to you to try and ease the pain visible in you, the regret reflecting in your eyes.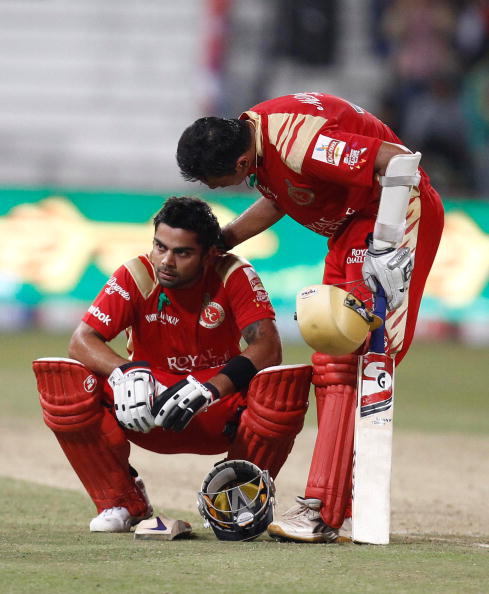 Today, as I look back at that day, a lot has changed. You are no longer a youngster who didn't have the experience of what he should have done during that last ball. You are no longer that youngster who was crushed to see his team lose. You are no longer the youngster that sagged in defeat as soon as the ball was caught in the fielder's hands.
But today, you are the strong Indian middle order batsman the whole team relies on. He, who has guided his team out of disastrous situations towards victory with majestic knocks (Out of which, the 133 in Australia continues to be my favourite). You are the fielder that the bowler trusts and the captain relies on. You have become a major match-winner for your country, for your team and you are one of the future contenders for the ODI captaincy. Truly, it cant get better.
So, what exactly caused this transformation in you, from that match back in 2010 to today? What made you a successful Virat Kohli, and not a failing Rohit Sharma? What has led to this metamorphosis in Virat Kohli? I feel that it is he himself, and nothing else. You have made this happen Virat, and I am proud of you for that. Your dedication, determination and hard work have paid off. You truly are an inspiration for all to follow.
That aggression, that palpable hunger to score runs, those emotions, that straight bat, that passion to succeed, the constant strive for improvement have all made you stand out amongst the pool of talented youngsters in the Indian Team. But one thing that makes me respect you is something entirely apart from all these. A few months back, you said you were a bit lost in the glory for a while, you were distracted. But you accepted that you made a mistake and came out of it, and you came out of it strongly. That is what makes you special, hell, calling you special is an understatement nowadays.
So, Happy Birthday VK! Continue to rock as you always have. I am proud and honoured to be your fan!