Has India found replacement for Sehwag-Gambhir?
1.30K //
16 Mar 2013, 22:52 IST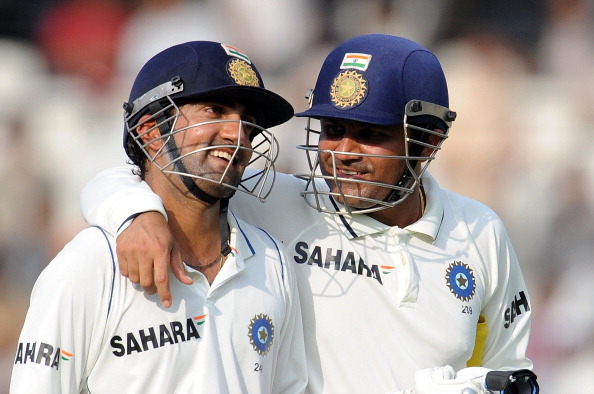 The morning show the day, opening an innings is a vital job which only specialists are entrusted with. If you have a couple of world-class openers in your team, you are destined to taste success. Opening the batting requires special abilities, more so in Test cricket where a team with better openers always has the upper hand.
Opening the batting calls for expert batsmen who have it in them to bear the immense burden of responsibilities and steer the team in the right direction. Opening does have some fixed rules and regulations which have been much talked about. These unsaid rules are stringent enough to cut the list short as if to ensure only the best can get to open the innings. Modern day cricket allows for much experimentation and the openers' slots haven't been spared as well. From all-rounders to wicket-keepers – virtually anyone and everyone have had a go at the top of the order. But these makeshift changes haven't consistent enough, thus underlining the vitality of the slot which calls for only the proficient artists. Yes, opening is an art.
Coming to India, Virender Sehwag and Gautam Gambhir have been at their very best at the top of the order for years. Being team-mates since their Ranji days (both of them hail from Delhi), they have continued their superb understanding and splendid abilities to complement each other while donning the Indian jersey. Sehwag particularly, has tasted success at the zenith as he remains the only Indian to score two international triple hundreds. Sehwag has always been the pioneer of aggressive batting even in Test cricket as he has ruthlessly attacked the cherry right from the word "go". His method of respecting the bowlers is ironic – sending even the good balls to the fence and giving an innocent face as if nothing happened. His immense success at the top of the order in the longest format of the game, and that too at an enviable strike rate, speaks volumes about his skills as an opener. On the contrary, Gambhir has never tried to emulate his partner. He is calm and steady and prefers to build the innings instead of going all out from the very beginning. He takes time to adjust to the situations, get an idea about the pitch and then cuts loose. The understanding between the two was superbly on display as they rotated the strike taking quick singles and converting singles to doubles, thereby giving the bowlers no time to settle down. While Sehwag hammered the bowlers black and blue, Gambhir made sure the scoreboard kept ticking at a good rate. Such was their authority, that Indian team appeared a dominating squad even overseas on occasions. But now that the duo is out of form, India has been compelled to seek out other options.
After much searching, it now seems India has found the best opening combination available – Murali Vijay and Shikhar Dhawan. Vijay has been in and out of the team for long, but after that splendid century in the last Test, one hopes he has done enough to cement his spot in the playing XI. He has been known for powerful hitting and aggressive approach which had cost him his place in the team. With slam-bang hitting, comes inconsistency. But Vijay now looks a matured cricketer. He is leaving the balls early on, taking his time at the crease, putting value on his wicket and showing determination and perseverance. He seems to have worked on his technique and camouflaged his weaknesses quite well. What is noticeable is that he isn't getting carried away and taking one ball at a time. He is respecting the bowlers and cutting away at only the loose balls.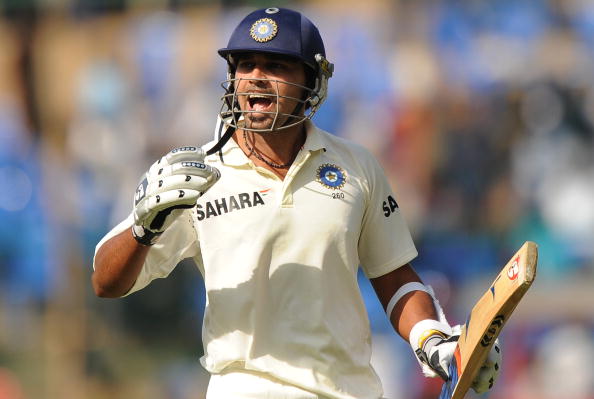 Dhawan, on the other hand, is a newbie to international cricket. In fact, this is his debut Test. But the young southpaw from Delhi has made it clear in the very first Test innings of his career that he is here to stay. He looks impressive as he brings back memories of Sehwag who too, interestingly, scored a century on debut at Bloemfontein in 2001. Dhawan is focused, alert, and is known for playing the ball according to merit. However, he looked in punishing mood today as he raced, literally, to his century in only 85 balls, thus creating a record for the fastest ton by a debutant in Test cricket. He went on to carry on his fantastic innings to 185 not out at the end of day's play, thus smashing another record for the highest score by an Indian player on debut, and now stands on the verge of a double ton in his debut – a record previously achieved by only 5 players in the history of Test cricket. Two years after Suresh Raina, here comes another left-handed player who has created an impact in the Indian dressing room. No matter what the result of this Test might be, it's certain that Shikhar will get more chances at the top. He has been around for quite a while and now once he has broken into the side, he has underlined the fact that he values his cap.
Interestingly, the prospect of another right-left combination looks mouth-watering for the Indian fans who have seen lots of such successful partnerships right from the days of Sachin-Sourav, continuing to Sehwag-Gambhir and now Vijay-Dhawan. It's interesting to note that all of the aforementioned are right-left combinations.
No player is irreplaceable. Though the success that Sehwag-Gambhir have tasted can't be duplicated, but one can only hope that the new pair of Vijay and Dhawan can match, if not overwhelm, their accomplishments. However, it's still early days and it'll be premature to judge a player on his debut Test. But the stamina and resolve shown by the pair gives a hint about the potential in them. Now, if they will do justice to their potential, only time will tell.