Hassled BCCI selectors taking dreadful decisions
1.43K //
10 Dec 2012, 14:53 IST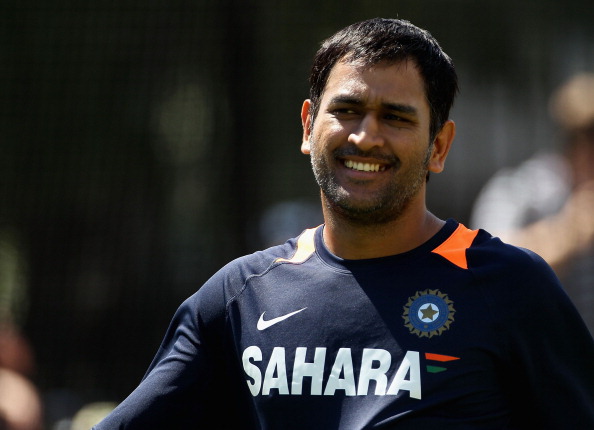 The Indian team has been shamelessly defeated in successive test matches and England is leading the series 2-1. Seeing this dreadful situation, BCCI selectors have decided to axe some of the old faces from the Indian team and introduce some new ones. The decisions, according to me, can in no ways be regarded as sane decisions. Lets look at the changes that the BCCI selectors have made for the fourth test and what actually could have been possible.
Axing pace spearhead Zaheer and bringing in a debutant Awana to replace him:
Zaheer Khan is the pace spearhead of the Indian team. But for the 4th test, selectors have axed him from the team and brought in Parvinder Awana who was selected on the basis of his performance in the Ranji Trophy. Was this actually needed? England are already leading the series 2-1 and we all know what Zak brings to the pace department of an otherwise totally inexperienced bowling unit. What is Ishant Sharma doing in the team? Why did the selectors drop Zak and not Ishant? Where are RP Singh and Irfan Pathan? Will they never represent Indian team in the future now? The selectors will have to give lots of answers if we lose the series to England.
Why Piyush Chawla but no Amit Mishra?
Why have the selectors continuously selecting Piyush in spite of his regular failure? This time, he has been selected in place of Bhajji. Is he selected again as a lucky mascot for the Indian team and we will be able to save this one only because he is there in the team? Well, we will have to wait to see how lucky he really is for the team. But in the meanwhile, BCCI have to answer why Amit, who has reportedly performed exceptionally in Ranji tournament, not being selected. What does it take to be selected in the Indian national cricket team? Can any one of the selectors give us a proper answer?
Why only Yuvraj?
Yuvraj, the comeback prince, has been axed from the team for the fourth test. Yes, he has not performed up to his caliber. Yet, one has to understand this is his comeback series. He can't begin scoring runs at once. And was he the only reason for these defeats? If he has been axed, then may we ask to the selectors what is Virat doing in the team? He has also failed in this series. What are Sachin and Dhoni doing in the team? Does it take something different to be selected in the team that only Yuvraj has been axed?
Why Ravindra Jadeja and not Manoj Tiwary?
Jadeja has been selected in the team, but as a replacement to whom? Yes, he has scored three triple centuries in his First Class career. But playing first class cricket and playing against England where we are already losing 2-1 to them are two different things. One may say he is an all-rounder, but what India needs now is a proper batsman as we already have an all-rounder in Ashwin. Now Jadeja can never be treated as a genuine batsman. The correct replacement for Yuvi was Manoj. Why is he continuously overlooked by the selectors? In spite of his continuous good performances in the Ranji Trophy, why is he still searching for an opportunity to represent team India in the Tests?
Will we ever find a replacement to MS?
Well, before starting this one, let me make it clear that I am a MSD fan, not his hater. That being said, BCCI has yet not found any replacement to this Wicket-Keeper captain. He seriously needs to be freed from at least one of the formats and the best is Tests. But the question is, will we ever find one? There's no genuine player around the team who is ready to take up the responsibility.
If we thought the previous bunch of selectors as a bombshell of surprises, what will we call these new selectors who seemingly failed to face the pressure which leads them to take these dreadful decisions. Time will only tell how good these changes will prove for the team but for now it seems as totally unwanted decisions by our hassled selectors who are under scrutiny in their very first term.