How Cricket Can Also Do Some Good
690 //
13 Nov 2012, 10:29 IST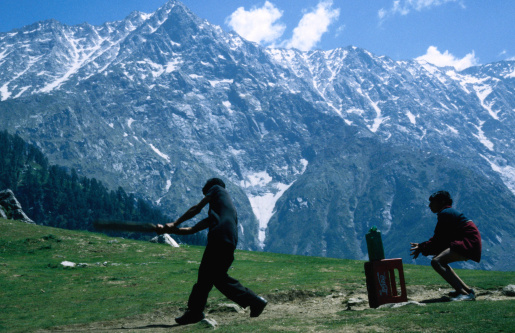 I usually despise cricket- there is hardly anything except Sachin Tendulkar or sometimes, the cheerleaders that bring me to the screen. I hate the lassitude and the huge spells between two deliveries when everyone just stands while the bowler goes back to his mark, prepares for his delivery and runs in. An eternity passes by in the meanwhile. This is also what led me to write about why I don't watch cricket anymore but this post is not about cribbing. Cricket is here and there to stay in India, so why not talk about the good things.
A couple of weeks back, I was in Dharamshala in Himachal Pradesh, the current residence of Dalai Lama. Mcleodgunj, 9 kms from Dharamshala has a Tibetan exile community and represents the true spirit of the region; the spirit of standing up and fighting for the right. This region is a politically sensitive one and has the whole Tibetan community that is fighting for a free Tibet. The population of a little over 1.5 lakhs is a troubled one and has been struggling for employment.
Tourism is what they strive on but here I'd like to plug in cricket. This sport has played a reasonably large hand in bringing tourists to this place and giving something to the community. The cricket ground at Dharamshala has been hosting IPL matches for 3 seasons now and the people of the region truly look forward to this extravaganza. Along with the cricketers, come in a lot of other travellers who enjoy the beautiful weather, the hospitality of the lovely people here and obviously the cricket. Cricketers have also stared spending more time here, with practice sessions and the their usual drill which extends the season. This brings in a lot of fresh cash into the economy and helps improve the quality of lives of the people here.
Other sports have also come up, and facilities hosting camps for these sports have come up. Sportspersons from across the nation come here for summer camps to train (and feel good about themselves). This trend can open up an entirely new sports sector over here and create more jobs and help the community thrive. More efforts should be put in such places where the local economy can be accelerated and this effort would only take out a drop from the ocean the BCCI possesses.