If Rajnikanth decides to play for Team India
4.87K //
12 Dec 2012, 16:53 IST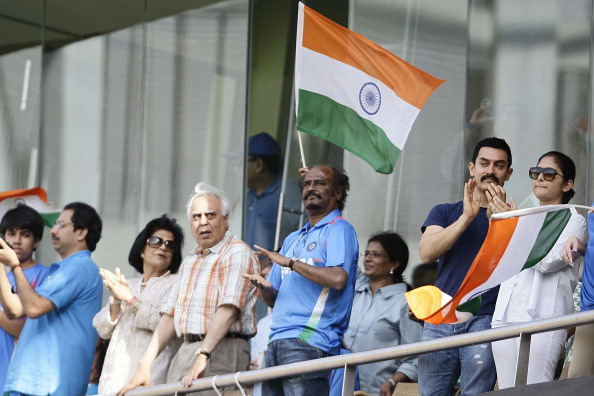 Alright! It is 12-12-12 and it's superstar Rajnikanth's birthday. So, we've come up with 12 things that will change in Indian cricket if Rajnikanth decides to play for Team India now.
1. India can still win this ongoing 4-match series despite being 2-1 down after three Tests.
2. ICC will revamp DRS (decision Rajnikanth system), where the umpires will have to refer every dismissal to Rajnikath. Of course, BCCI will agree to this.
3. The Indian selectors will retire from all forms of cricket.
4. Rajnikanth will be the bowler and also the keeper at the same time.
5. Bowlers and fielders who are guarding the boundary will have to wear helmets while Rajnikanth is batting.
6. The wickets start running from one end to the other when Rajnikanth hits the ball.
7. Duncan Fletcher will stop wearing sun glasses.
8. Pietersen, Dhoni and Dilshan can take the backseat. Rajnikanth will show the world how to play a switch-helicopter-dilscoop.
9. Rajnikanth will decide which bowler has to bowl to him. The opposition captain, again, agrees.
10. Rajnikanth will bat left-handed in place of Tendulkar, score a double hundred, and silence Tendulkar's critics.
11. Rajnikanth will interview the commentators at the presentation ceremony.
12. Yuvraj Singh will change his date of birth as a mark of respect to Rajnikanth.