In cricket, I believe
1.41K //
02 Jul 2013, 14:25 IST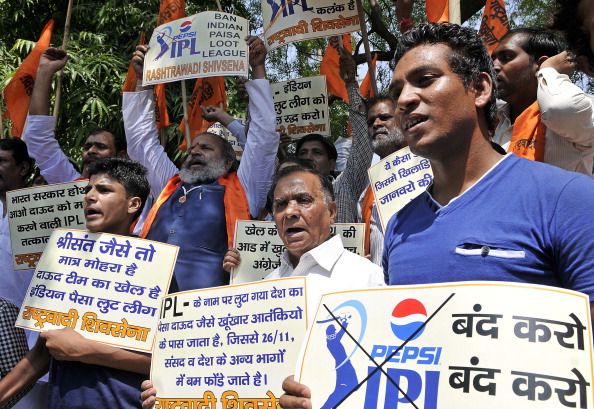 Most Indians watch cricket matches religiously. They become coaches, players, commentators and fill in all kinds of roles during the matches. When India wins, we celebrate as if we were an integral part of it. When India loses, we are often in a foul mood that day. Then, IPL arrived and we started supporting regional teams too.
A lot was and is being said about this league. "Cash-rich", "Big-bucks", "India Paisa League" all these words are associated with IPL. Dreams come true for the uncapped players to perform on a global stage with and against international players. IPL, for many international players like Shane Watson, Shaun Marsh, Chris Gayle, has given a push for a spot in their national teams. IPL sure has made players not only from India, but around the world, financially stable and secure. Or has it really?
Recent events surely indicate otherwise. I have seen loads of people expressing displeasure on Facebook and Twitter. Yes, fans who have followed IPL religiously are disappointed. A similar feeling was prevalent in 1999-2000, when cricket had seen one of the ugliest match fixing scandals unfold. It was much bigger than this, as it involved the national cricketers of India. In those days, due to limited channels for fans to express, the heat was not felt much. But the dirty face of cricket is back this time with IPL at its centre. It is painstaking to read volumes written in newspapers about the recent events. Each day, a new name comes up in the news. Has the beginning of the end of IPL started?
The other day while I was watching an IPL match, my mother exclaims, "Why are you watching those tainted people play?" Normally, such remarks irk me like crazy, but this time I paused and thought for a moment. Is everything planned? Is everybody involved? Is this no-ball/wide pre-decided? Is this player under-performing? Is this a signal to a bookie? All these questions rushed in my mind. I am sure the situation could not have been different for other cricket fans.
My generation of cricket fans believed in the Fab 5 – Tendulkar, Ganguly, Dravid, Laxman and Kumble. Come what may, these players are like demi-gods for Indian cricket. But with them leaving, we are left with no idols. Sure, the next generation cricketers have won us the World Cup, but how many of them actually have the ideals which pulled the cricket team out of the 1999-00 mess. Even though the spot fixing was done in IPL, each form of cricket will come under the scanner once again.
This year's IPL showed 8% increase in number of people watching the match in the stadium. Doesn't the fan who shows up for every match deserve a fair contest? Will those people go to watch another match next season? Will IPL survive through this phase?
An important responsibility lies on the young guns of Indian Cricket. The Dhonis, the Kohlis, the Ashwins, the Rainas have huge responsibilities on their shoulders. They should pull up their socks and try to be the idols for the coming generations. Indian fans are pretty dynamic (read chaotic) — they react and forget. Fans will forget this gradually, provided the new torch bearers lead them to a fair and positive side of cricket. Indian cricket needs new idols and fans deserve it for the support they have showed over the years to Indian Cricket. The recent Champions Trophy win has restored some faith, but the scars of the controversy are still there.
I never lose hope . We restored our faith back then in 2000s. We will do so again.
In the words of Obama, "In these youngsters, we believe and together we can."